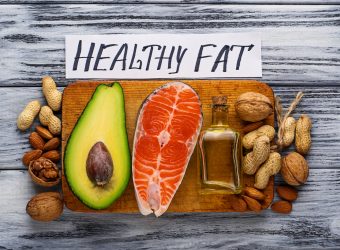 When I was in high school, my dad found out he had high blood pressure. Without googling a thing, because there was no internet, my mom started making salmon — lots and lots of salmon. She was a great cook, so it tasted great, but it got to the point I could not put another morsel of the swimming the wrong way pink fish in my mouth. Only recently, have I come to reacquire a taste for it. I forgot how delicious it is and, as my mom knew in the 80s, and everyone seems to know now, it is excellent for your health.
Why is it good for you?
It is good for your HEART. Salmon is chock full

Omega-3s.

One 3 ounce serving has the equivalent of about three days of supplements. Wild salmon is better, though some farms produce salmon with a fair amount of healthy fats like omega-3s. You can get the same benefit from canned salmon which is almost always wild Alaskan salmon. From an environmental standpoint, wild Alaskan salmon is the most sustainable.

It is good for your BRAIN.

In addition to omega-3s, salmon has a high quantity of DHA. Think of DHA as insulation for your neurons. Babies have a bunch from their moms, but as you get older, your stores diminish. Lack of this type of healthy fat is thought to be linked to memory loss, dementia and cognitive difficulties.
It is good for your EYES. In addition to omega-3s (I'm just going to keep mentioning them) it contains high levels of vitamin D. Both are good for your eyes, and the nutrition in salmon is thought to treat dry eye syndrome and decrease the risk for macular degeneration, the number one cause of blindness in the U.S.
It is good for your WAISTLINE. Salmon is low in calories and is delicious grilled or baked. While I love it with sauces, it requires none to provide a blast of amazing flavor. MAKE: Pan Seared Salmon with Dill

Many people believe it is good at CANCER PREVENTION.

My mom passed away from ovarian cancer, so this one is literally hard for me to swallow. As I said, she was practically a grizzly feasting on salmon several times a week. Still, my sample of one aside, the evidence is decent it can help in the fight against many cancers.
READ: Warning Signs of Ovarian Cancer
Additionally, salmon is known to be good for your joints, your mood, and your skin. I will have to stop now or you will think my family owns a salmon business. Hate the smell in your home, try grilling it outdoors in this beautiful weather, poaching it or cooking it parchment paper.
Check out our favorite salmon recipes…
---
Soy-Glazed Salmon with Cucumber Salad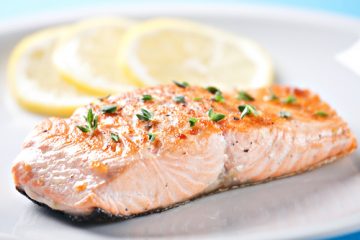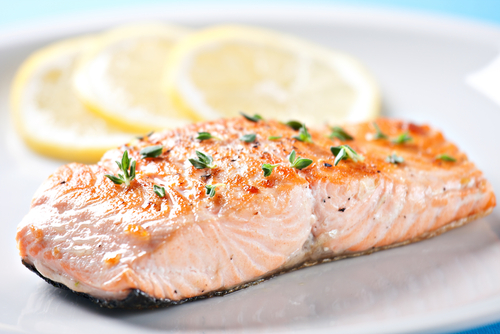 ---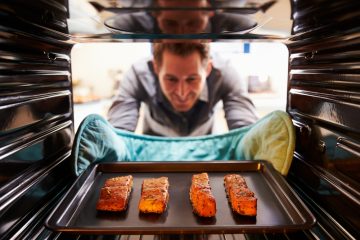 ---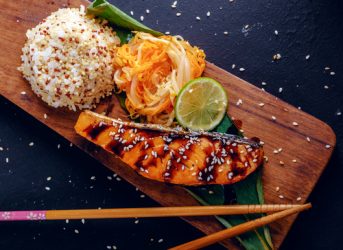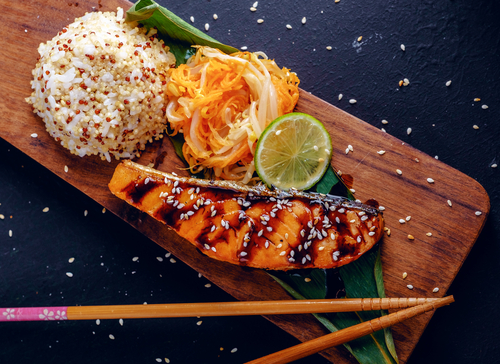 ---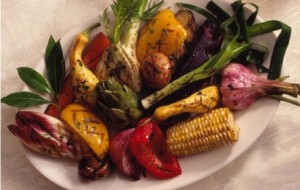 ---
READ: Why is Quinoa Good for You?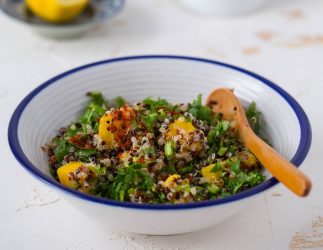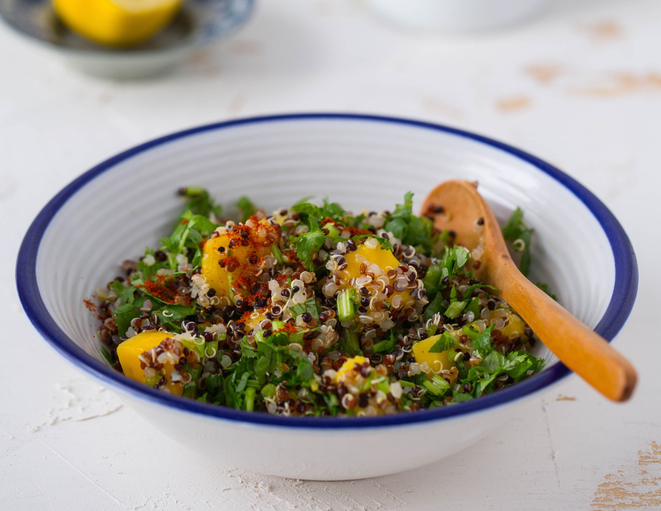 ---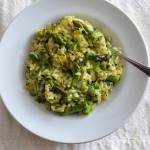 ---
Peach & Proscuitto Summer Salad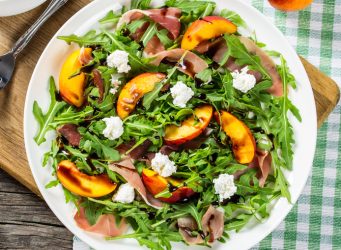 ---
Why is Ginger so Good for You?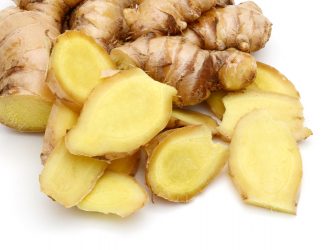 ---
More Low-Cal Cocktails: Cocktails for Dieters.