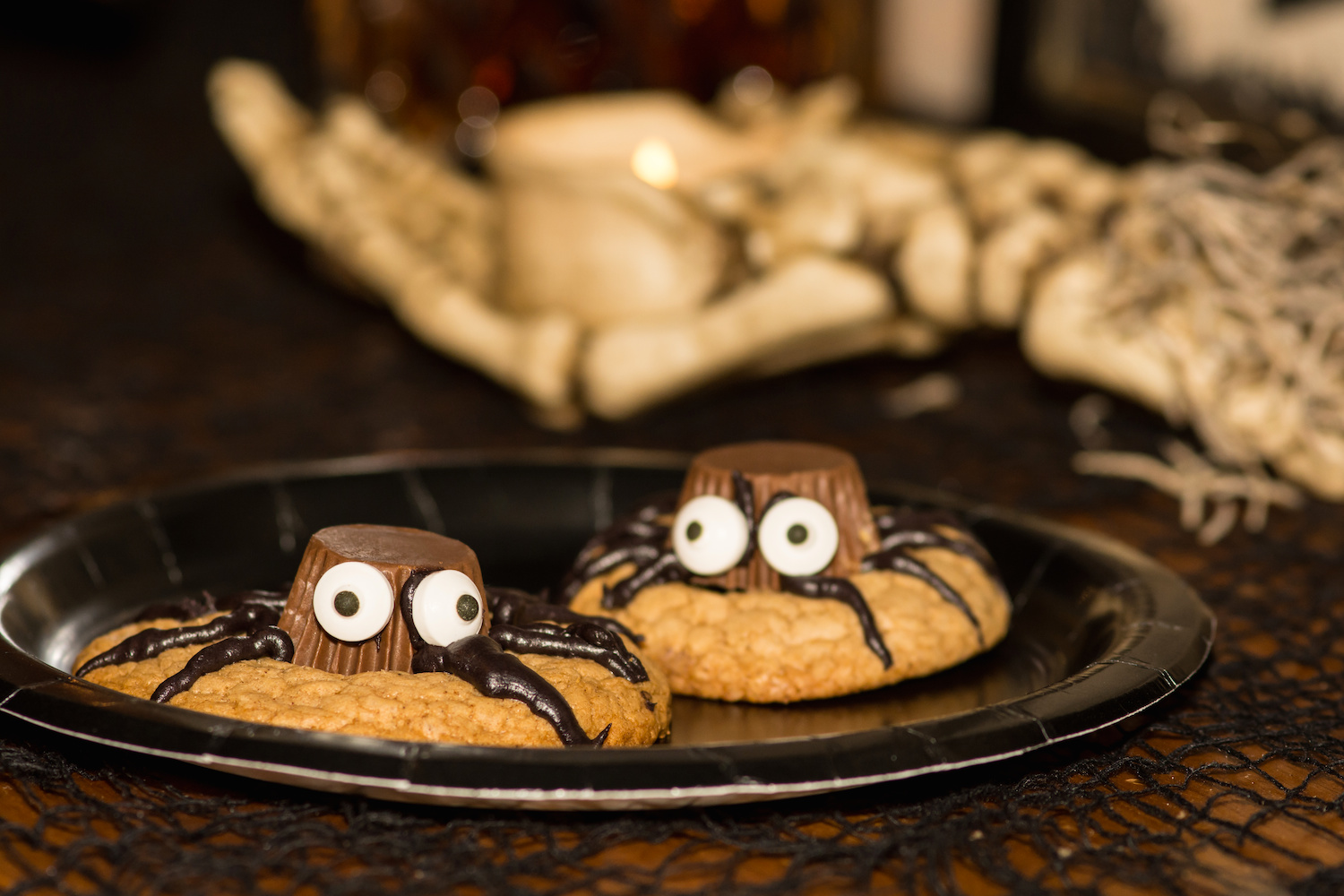 Ingredients
1/2 cup granulated sugar
1/2 cup packed brown sugar
1/2 cup creamy peanut butter
1/2 cup butter or margarine, softened
1 egg
1 1/2 cups all-purpose flour
3/4 teaspoon baking soda
1/2 teaspoon baking powder
3/4 cup of semi-sweet chocolate chips *
About 24 Reese mini peanut butter cups
candy eyeballs o
Directions
Heat oven to 375°F. In large bowl, beat 1/2 cup granulated sugar, the brown sugar, peanut butter, butter and egg with electric mixer on medium speed, or mix with spoon, until well blended. Stir in flour, baking soda and baking powder until dough forms.
Shape dough into 1-inch balls; roll in additional granulated sugar. Place the balls about 2 inches apart on an ungreased cookie sheets
Bake 8 to 10 minutes or until edges are light golden brown. Press a dimple into the middle of each cookie using the a small spoon and let cookies cool cookies for 10 minutes. Then transfer them to a wire cooling rack to cool completely.
Once they're cooled, place one mini peanut butter cup into the dimple. Then melt the chocolate chips in the microwave 30 seconds at a time until they are completely melted. Stir in between. Put the melted chocolate chips into a ziploc bag and snip off one small corner to make a hole for piping. Pipe 8 legs on each cookie. You can use the leftover chocolate to adhere 2 eyes onto each spider. Cool until the chocolate is firm and serve.
Let the chocolate harden at room temperature for about 30 minutes.
*
You could also use store-bought black decorating gel for the legs!