Friday is the first official day of fall, and while I am sad to the see the summer go, there are some many great things to look forward to in Westfield this fall. There are a few really awesome events happening this weekend. Another reason to love wear we live!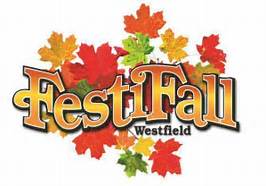 FestFall  •  September 24  •  10am – 5pm
Mark your calendars for September 24th. It is the 28th annual Fesitfall taking place downtown from 10 am – 5pm. Our street fairs really are one of the great things about Westfield.
It brings out everyone to come and enjoy the fall weather. You can browse the vendor booths, visit the Kid's Zone and listen to the great entertainment on the main stage. This year the headline group will be High Strung performing the best of Classic Rock & Rockin' Country Music.
There will be 230 local retailers and vendors set up offering good food and great bargains.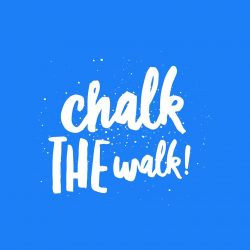 Chalk the Walks!  • September 23 • 10 am
Get ready to chalk it up!  Head over to Mindowaskin Park at 10 am on Saturday, the 23rd where kids can have free reign to chalk the walks. Meet at the bandstand where Friends of Mindowaskin Park will be on hand with plenty of chalk. Bring your creativity, draw a picture, leave a positive message, or quote.
There are a few guidelines and will be posted at the venue as well as below:
1. Be respectful. Please chalk responsibility. Many others will see your work. Nothing offensive, controversial or political allowed please*
2.  Find or bring an inspiring quote or favorite image to convey
3.  Scatter joy, sprinkle smiles, have fun!
If you will be bringing a large group we require that you please call us before the event in order to accommodate.
*All content is subject to FOMP Board of Directors discretion & removal