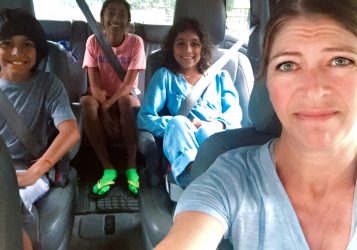 Ah, the things we do and the places we go for our children–places that were off our radar before kids and that now, we dread even being asked to go to. We pray that some other generous parent will offer take our child so we can cross it off their little happy child bucket list. And if we don't take them, they will never let us forget it. See note below to this point*
I have been to all but 1 below and pray to the gods that once is enough. When I made the trip, it usually felt like ripping a bandaid off of severely sun-burned skin. Note: Nothing against these businesses; bravo to their marketing skills. They know how to lure our little ones! I will say that any of these places would be better if they served wine–a plus for Disney.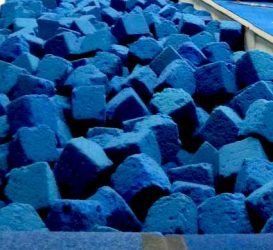 1. Bouncy houses, spongy jumping pits and dirty balls (no pun intended) Anyone that knows me, knows I have a real and paralyzing fear of lice–or I should say the return of lice. We've lived that nightmare. I know it's irrational to think that a louse would detach itself from the warm, snuggly head of one child…to wait eagerly on a hard plastic ball ready to pounce onto a my child's scalp, but the irrationality of it does not make my fear any less intense. Bouncy houses and sponge feel like a hot bed for lice. Plus they're rolling and hopping around, often falling face down on places where strangers sweaty feet have been.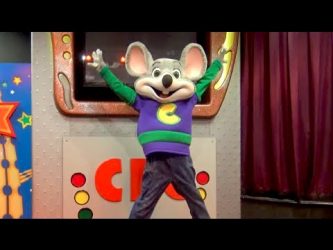 2. Chuckie Cheese: A Kids' Gateway to Gambling. Surprisingly cleaner than when we were kids, but truly is the gateway to gambling. To see their hunger for more tokens and watch the speed at which they pull those levers is upsetting. That is why for the last 3 years, I have delegated the task of this trip to my children's adoring grandparents–God bless them!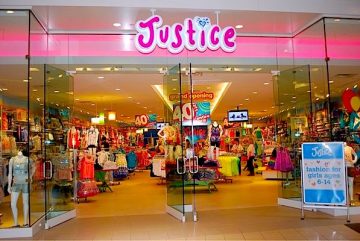 3. Justice: There Ain't No Justice in it. How many times have I kicked myself for agreeing to enter and not packing  Tylenol for the headache that will come after 15 minutes inside this claustrophobic, neon-colored room filled with  overly jubilant tweens, loud kids-bop music and thumping beats? Too many.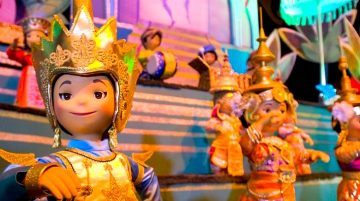 4. Disney World: Only Magical with Wine. I know many of you love Disney; you rave about the cool hotels and interesting places to eat, but even armed with my fast pass…I was glad when it was over! There couldn't be a more exhausting adventure. And the "It's a Small World" ride totally freaked me out–those little smiling faces–eek. I did, however, enjoy a little game of "Around the World" over cocktails and wine as we circled Epcot for stamps for our passports.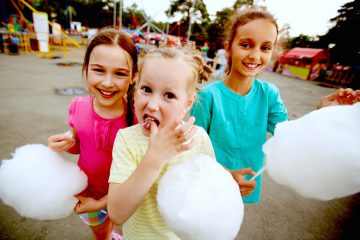 5. Unamusing Amusement Parks. Nothing like a day of fried food, sticky dirty hands picking at cotton candy, and motion sickness to send me into a tailspin. By the end of the day, you've dropped hundreds of dollars to stand in long lines while your skin bakes and burns in the sun. Not to mention, we always get bullied into buying one of those oversized, ridiculous lollipops that end up stuck to the stroller and our car seats.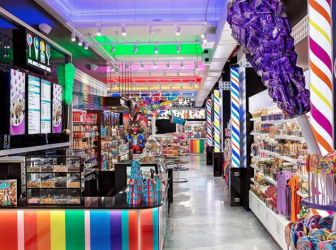 6. Dylan's Candy Bar: Kids' Crack. We can't go to the city without one of my kids begging to stop by Dylan's.By the time we get home, I end up partially deafened from high-pitched singing that occurs from their sugar-induced high …which is of course followed by the ugly, overly-tired, tearful crash.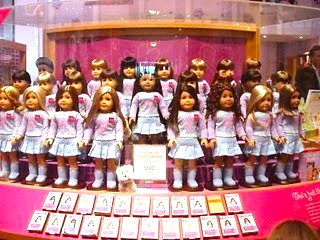 7. American Girl Doll Store: Bring the Big Bucks. Somehow, I lucked out on this one. I was asked to go once and then my girls forgot it existed. Shhh–please don't tell. But Santa has dropped enough of the big bucks online to make up for the fact that we never went to the actual store. A friend whose basement flooded recently confided,"One of our biggest losses was my daughters' American Girl doll collection: $100 a doll; 10 dolls; all the accessories. We lost like $4K." Wow. If you want a laugh, check out my favorite parody by Conan O'Brien.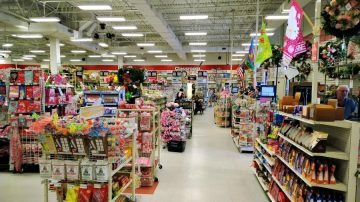 8. Michael's: Buy Now, Trash Later. The endless possibilities of crafts that will destroy my kitchen and be left half-finished. Shelves of tupperware filled to the rim with slippery slime, plush-art pillows, popsicle stick projects, painted ceramic mugs that I never bake (sorry Amy Beiersdorf), and of course, beaded jewelry. It all ends up in the same place: a landfill. Except for the beads. Those end up under my couch, beds and the floor where they pierce small holes in my feet causing me to scream obscenities in agony!!!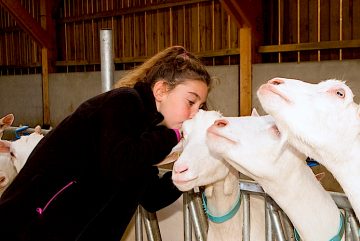 9. Petting zoos. Watching your child hold, cuddle, pet and god help me, possibly kiss (when your back is turned) those furry and feathered creatures is enough to inspire any parent to pack up and go live in a bubble. They had me at ecoli–irrational or not: "In 2001, 16 children who had visited a petting zoo at Merrymead Farm in Worcester, Pa., developed E. coli." WHAAA????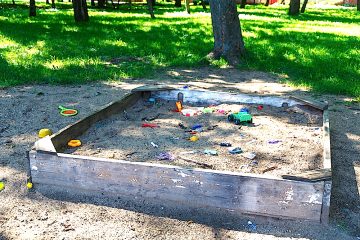 10. Parks with Sandboxes. First of all, outdoor public sandboxes are like giant kitty litters. Second, there are always random dirty left-behind toys that were left behind for a reason.And lastly, the clean-up is a nightmare: dirty public sand in their hair, clothes and under their little fingernails.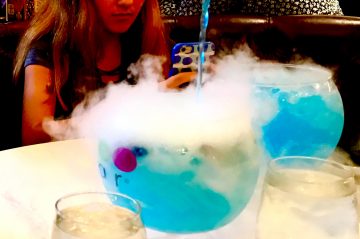 11. Places That Pump Your Kids Full of Sugar
The Sugar Factory The place to order over-the-top, crazy desserts and bubbly, smoking sugary drinks that are filled with more than the average weekly level of sugar intake but will make great instagram moments for your kids social media pages. See our review.
Black Tap Their shakes, though expensive, are architectural works of art! They look like something from a Dr. Seuss book; they are large, colorful and, well, teetering.
Really, as much as my kids loved doing these things, I think they can be just as happy if I stayed at home and played a game or watched a movie with them. I'm happier too! 
Feel free to add to the list–I'm sure I missed many! Email me the places that give you a headache: heatherzachariah@tipsfromtown.com
*Note: If you don't take them at least once to these places, you may be in for years of regret and therapy later. I know this because my dad didn't take me to Disney World until I was 18; I sometimes contribute this to getting married so late in life. I never met a fairytale prince and princess–how was I to know what to look for in a man? I forgive you, Dad.
---
Should You Sleep with Your Kids?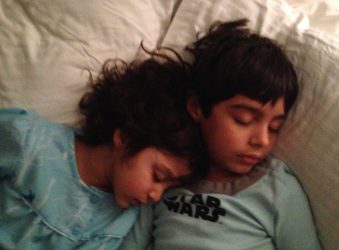 ---
A Letter to My Teacher:
I Never Would Have Come to NYC if It Weren't for You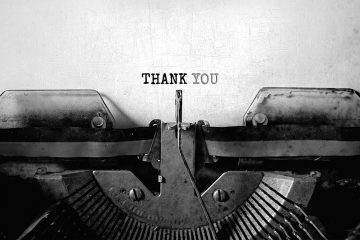 ---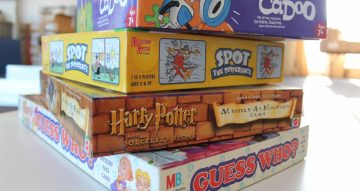 ---
Why My Husband is a Better Dance Mom Than Me.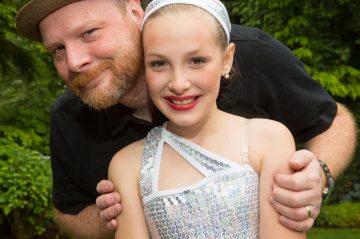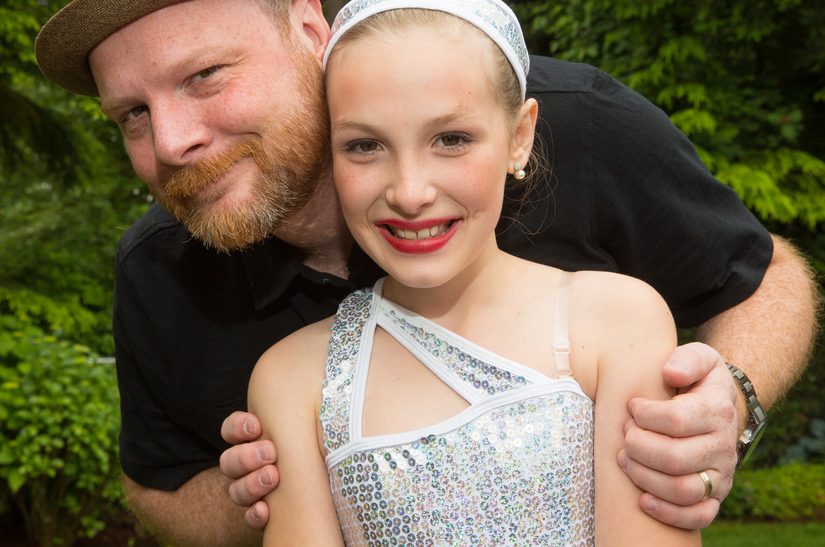 ---
Every Parent of a Teen Should Watch This.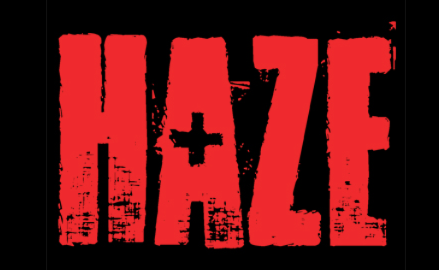 ---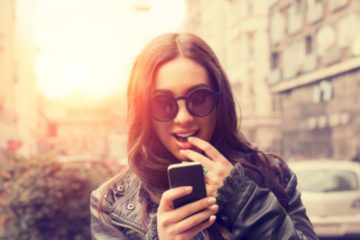 ---
How Much Sex is Everyone Really Having!?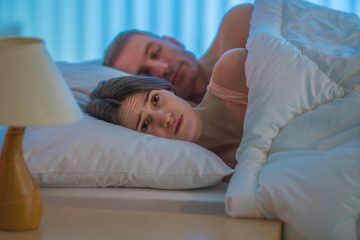 ---
Get Creative with Your Chia Seeds!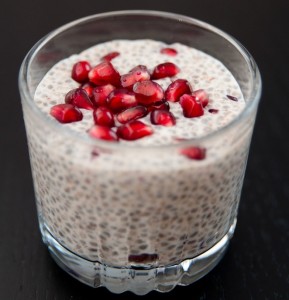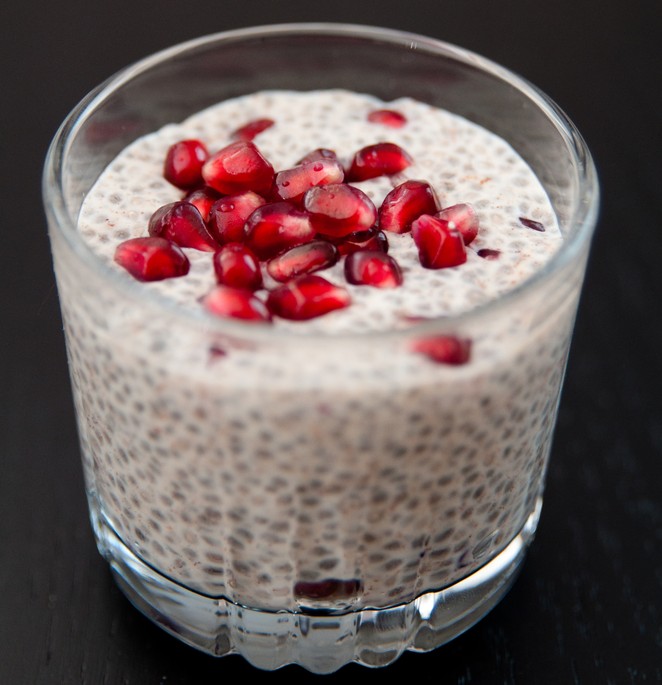 ---
EASY MEALS: 30 Minute Herb Fritatta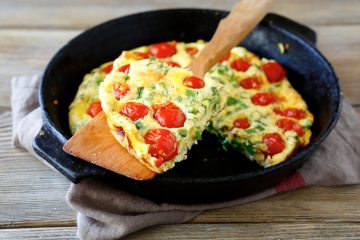 ---
Try Our One Pot Protein Dinner