No matter your budget, we've got a gift that's just right for good old dad!
8 Amazing Gift Experiences for Dad
If dad has everything he could ever want or need? Treat him to one of these 8 Amazing Experience…from renting a Lamborghini to a dancing dinner cruise.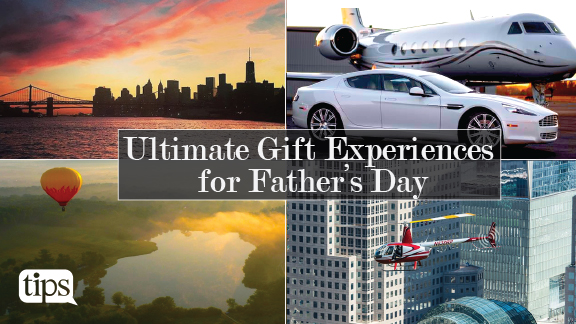 • • • • • • • • Over $250 • • • • • • • •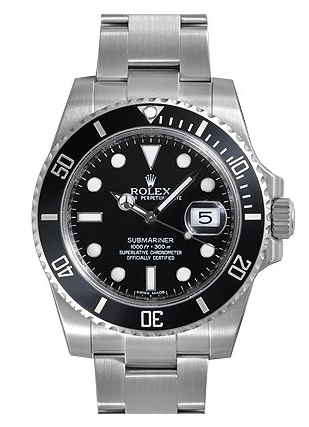 A Gift for a Man Who Loves Luxury
Want to Scream Luxury? Get him a Rolex. For the ambitious guy, this is the sign that he's made it big. But besides what it represents to some, the Rolex brand is rich in history and their watches are crafted from the finest materials and assembled with scrupulous attention to detail. Starting prices are around $5K. The Rolex Submariner, above,
 retails for about $9900.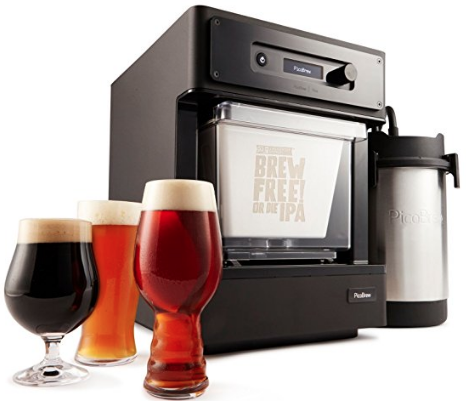 For the Beer Lover
With the PicoBrew Beer Brewer
, he can brew his own craft beer right at home. He'll be able to choose from a list of over 180 award-winning beers recipes from around the world–rom IPAs to session ales to stouts to porters – starting with just the press of a button. Your beer will be fermented, carbonated, and ready to enjoy in 10-14 days. ($338)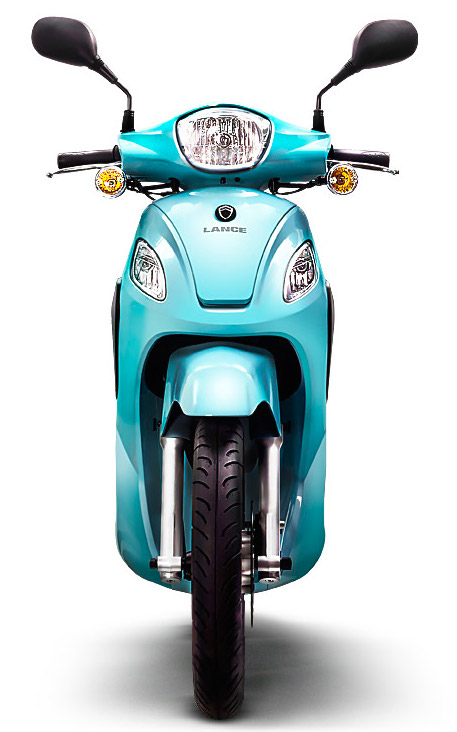 For the Roadster
Nothing says riding in style like an Italian Vespa but the Lance scooter
is far less and just as cool starting at around $1700. LancePowerSports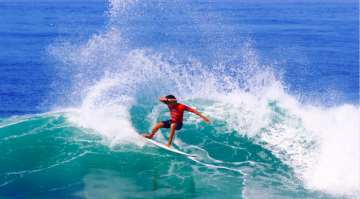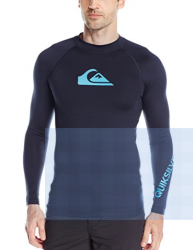 GO crazy and get him a surfboard from Quicksilver. Boards start at around $250 and there's plenty ofadvice on the site about which board is right for your guy. Or get him the gear to look like a surfer! Rashers are available for Prime delivery on Amazon starting as low as $24. To accompany his new board and gear, sign him up for Skudin surf lessons or camp conveniently in New York! Or go all out and book a surf camp vacation for him in Costa Rica, Spain or some other destination he's dreamed of visiting. Trips vary in price depending on location.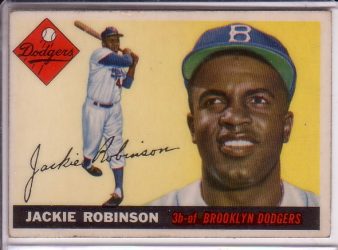 For the Sport buff. 
My dad is obsessed with baseball. As a kid, he collected full sets but somehow, over the years ago, his baseball cards went missing. So my siblings and I splurged on a set of his favorite year: 1955. He was in heaven. With a little work, you can find things on ebay. But I'd suggest Dean's Cards. You might find the perfect card to remind him of his childhood for as little as $5 or as much as $130,000 for complete old sets. Check out this 1909 E92 Dockman & Sons Baseball Near Complete Set for $9000.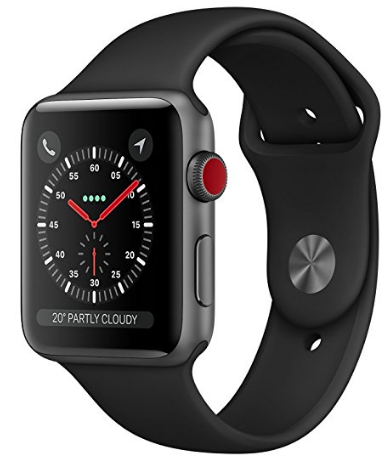 Arm Candy
What's not to love about the Apple Watch Series 3
? It's water-resistant to 164 feet runs all your apps, has a heart rate sensor and up to 18 hours of battery life! ($387) Or go for the Apple Watch Series 1
 which is far less ($187) and still has all the bells and whistles.
---
• • • • • • • • $100-250 • • • • • • • •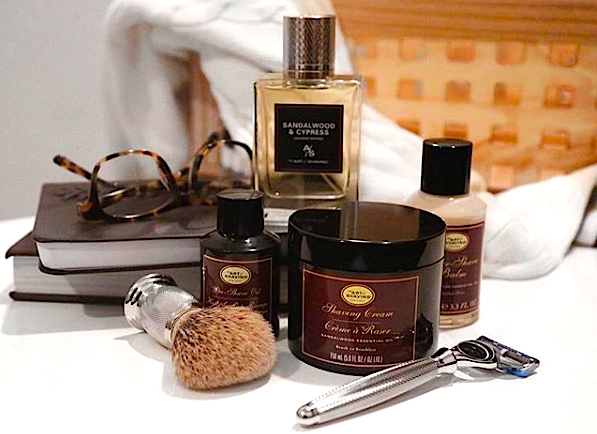 The Well-Groomed Man
He can get the perfect, clean and close shave daily with one of a luxurious The Art of Shaving Kit
. They come complete with razor, pre-shave oil, shaving cream, and after-shave balm. ($120)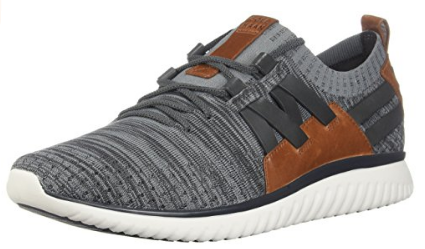 Not Your Average Sneaker
Sneakers have entered a whole new realm: still that comfy fit but with tons of style. Like this super comfortable, light and stylish Cole Haan Woven Sneaker
 with a knit upper with woven leather overlay. ($120-240)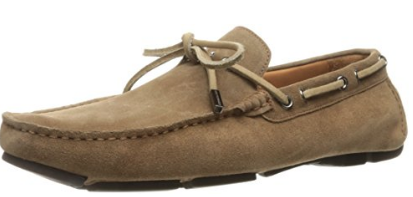 Slip Into Something Comfortable
Dad will love these easy to slip on and wear anywhere Bruno Magli Slip-On Loafers
with a suede outer and slip-proof sole. They come in tan or navy, ($176.)
Lounge in Style
This is the perfect shoe for summer weekends for jeans or shorts. The Vince Men's Canvas Slip On
has a canvas upper and is easy to slip on. ($157)

Made in the Shade
Ray-Ban's Marshal's hexagonal shape of these frames is cool and a little unexpected. They have a double bridge and come in in classic gold, black, silver, gunmetal and light bronze
. ($163)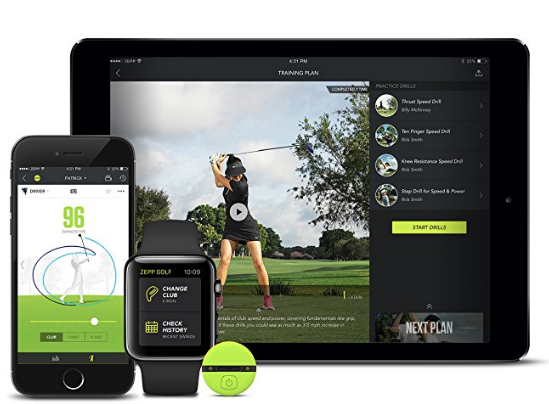 For the Golfer
Here's something to help him improve his game:the Zepp Golf 3D Swing Analyzer.
It analyzes your swing and offers personalized training programs, based on your data to make you a better player faster.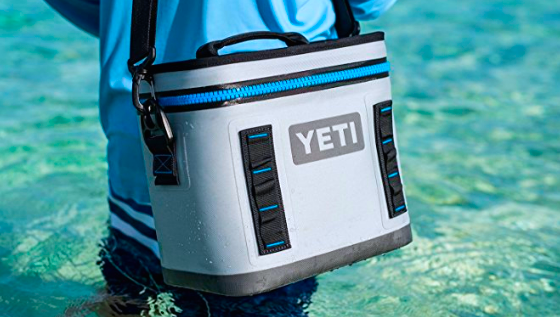 Keep It Cool
Keep his stuff cool and dry on hot days with the toughest cooler around: YETI Hopper Portable Cooler
. It's 100% leakproof, resistant to mildew, punctures, and UV rays, and stays ice cold for days. ($199) The larger YETI Tundra 35
can keep up to 20 cans cool. ($249)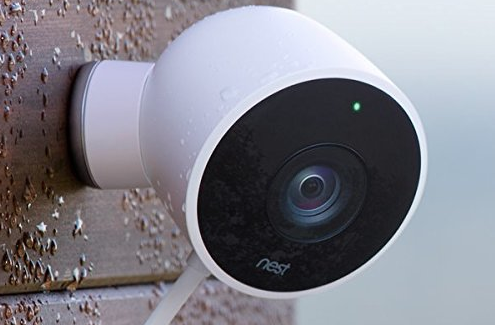 For the Dad Who Lives Alone
Nest Security Camera
is here to help set his mind at ease whether he's checking to see if his package arrived, or wants it to scare off a potential burglars. It has a built-in speaker and mic so you can scare off a suspicious visitor when you're away, or let the delivery man know where to leave a package. And it works with Alexa. ($145.)
Caffeinate Him
My dad drinks tea; my mom drinks coffee. So the Programmable Keurig K575
 is perfect for him! You can use it to make tea, coffee, and even hot cocoa. ($150) You can also get a Keurig K-Mini Single-Serve
 for just $65 to make a cup at a time. And don't forget the K-cups. Include a 6 months worth of K-cups.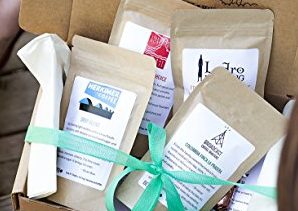 If he'd rather brew his own, get her a Gourmet Coffee Subscription
. Each box she receives contains four  bags of coffee from Seattle's top-rated roasters. The boxes come with whole beans for the freshest cups of joe so include a Krups Coffee Grinder.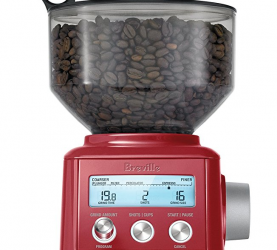 Or treat him to a super fancy coffee maker like the Breville Coffee Maker with Grinder
, $199 with free overnight shipping.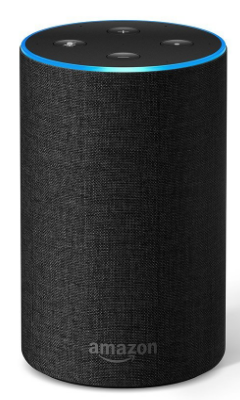 Echo Speaker

I got this last year for my Dad, who is only mildly tech-savvy and he loves it. He checks the weather, plays his favorite music, cheats on his crossword and talks with Alexa. I had an inkling he would use it, but am surprised just how much he enjoys having it around. ($99)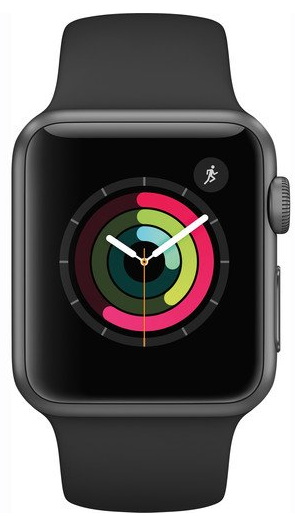 Still waiting for that Apple watch but don't want to spend a little less? Go for the Apple Watch Series 1
 ($243) or a refurbished Apple Watch Series 1
 ($187). It will still have all the fun  bells and whistles just isn't water-resistant.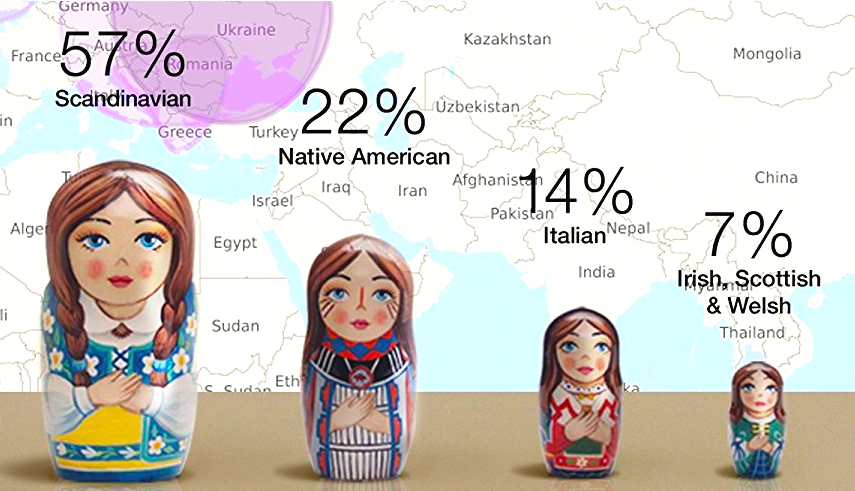 DNA Research Kit
If you got this mom for Mother's Day, dad should have one too. There for are several different servers, but they all provide the same results. 23andMe $65, AncestryDNA Genetic Test Kit
 $69, MyHeritage
, $65. He'll get a kick out of checking out his ancestors.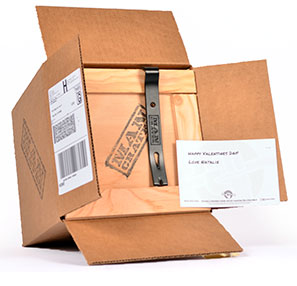 For the Foodie
Man Crates makes these fun gifts for every type of guy you can think of: men who love their meat, drink, spices or even cigars. The gifts come in a sealed wooden crate with a laser-etched crowbar! Just that alone makes them cool. ($49 and up)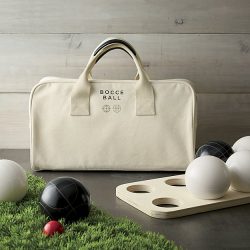 For the Guy Who Loves the Beach
Check into out this beautiful bocce ball set available in stores at Crate & Barrel complete with etched resin balls and a canvas carrying bag to tote them. $149. Williams-Sonoma carries a less expensive set for only $55.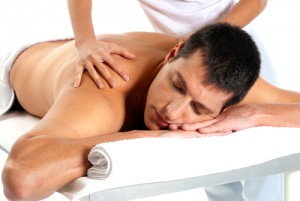 And, you can't go wrong with a Sports Massage – Everyone can use this. Pick your favorite local spa.
---
• • • • • • • •  $25-100 • • • • • • • •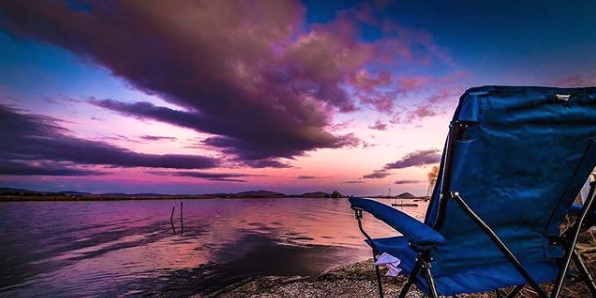 Let dad take a load off with one of 5 perfect chairs for summer
–whether he's headed to the beach or chilling in the backyard.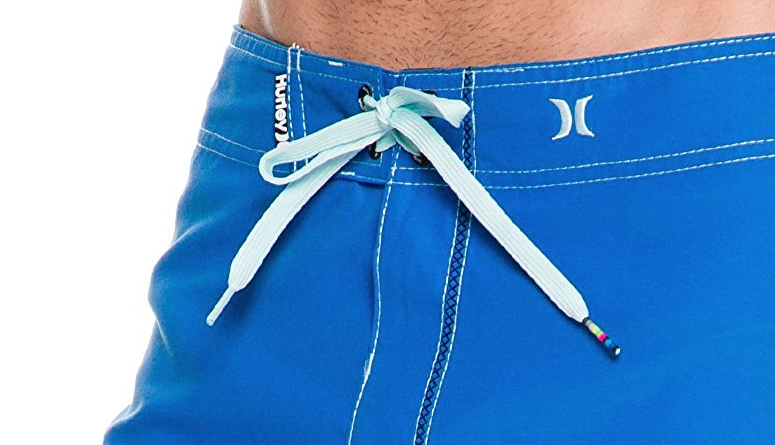 Dress Him Like a Surfer
He'll be a standout on the beach or at the pool with these vibrant Hurley Boardshorts
. ($33-40)
They have a great fit and hit above the knee. Go crazy and surprise him with summer surf lessons.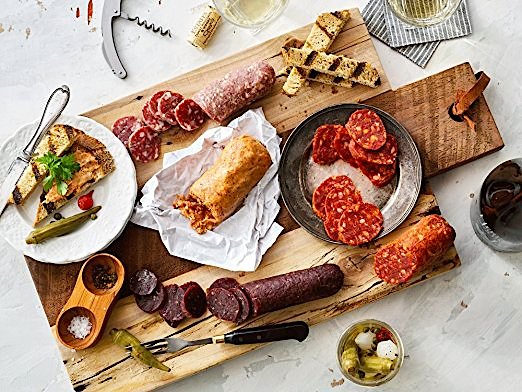 For the Carnivore
Send him a box of savory treats from the Carnivore Club
filled with Cremosa Tartufo, Sopressata Dolce, and Wagyu Salami. ($55) Or sign him up for a Carnivore Club
.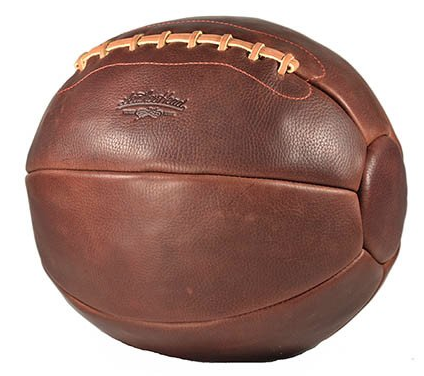 Also check out Leather Head Sports. The founder, Paul Cunningham,
has created a line of handsomely handmade baseballs and footballs starting at $40.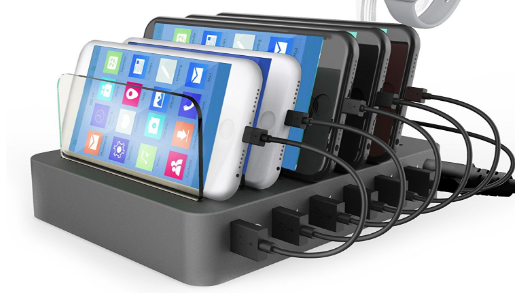 Keep Him Charged
This Super Fast 6 Portal Charging Station
has 6 built-in charging ports and can charge up to 80% in 35 minutes– 4 times faster than conventional charger!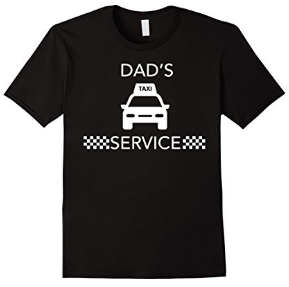 Driver for Hire
For the dad who drops everything to pick up the kids, he'll get a kick out of this Mens Dad's Taxi Service T Shirt
. ($19)
…and for Grandpa
Gramps will love this I'm A Professional Grandpa T-Shirt
. ($15)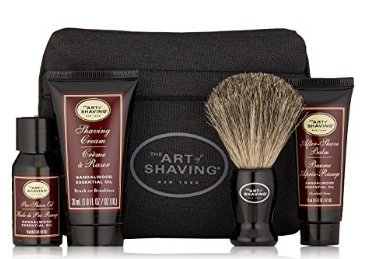 Pamper Him
My husband loves The Art of Shaving products. If your guy has never tried it, he might like this The Art of Shaving Starter Kit
. Our favorite scent is the sandalwood. ($30)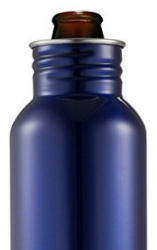 Keep His Brew Cold
The Original Stainless Steel BottleKeeper
is an insulated stainless steel container that keeps your beer bottle colder, longer. Most beer bottles fit inside and not only will it keep your beer cold, the container is break-proof.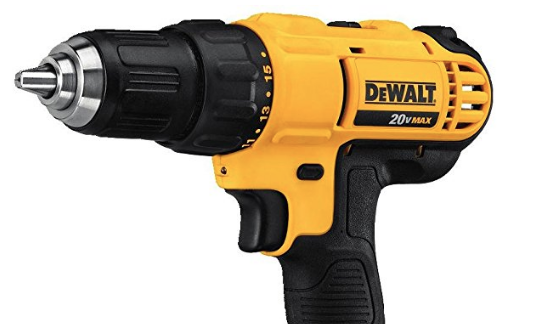 For the Fixer Upper
With more than 2,900 reviews on Amazon, the Dewalt 20V MAX Cordless Drill Driver Kit
 has a stellar 4.6-star average. It's powerful and lightweight with great performance and speed–perfect for jobs both big and small. $99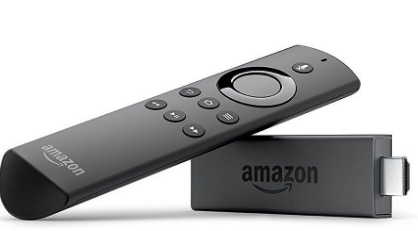 For the Guy Who Loves to Binge-Watch Shows
There are so many fantastic shows on Netflix. Give them the gift of binge-watching. You may have to set it up, but it is easy and all of a sudden, they have a smart TV.
Fire TV Stick with Alexa Voice Remote | Streaming Media Player
, $34.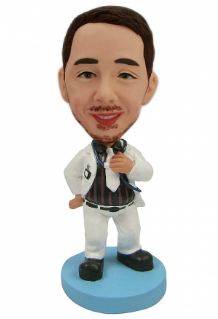 Make a Mini-Me Bobblehead
You can make a custom bobble head at Amazing Bobbleheads starting at $84. Customize it with the hobby or profession that represents your guy.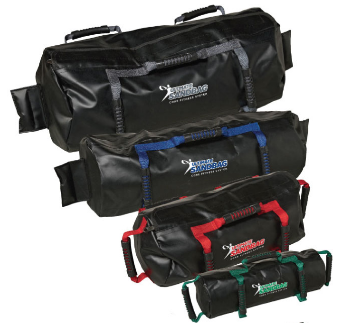 Keep Him Fit with an Ultimate Sandbag Package
Use this for upper body, lower body, total body resistance. Easily adjust the weight with added sand bags. You can buy an official sandbag with the bags to fill with sand or use a sturdy duffel bag filled with sand or cat litter, etc. This can be used in a plethora of ways for interesting and creative weighted exercises. The Ultimate is $127; Ultimate Sandbag Starter Bags are $48.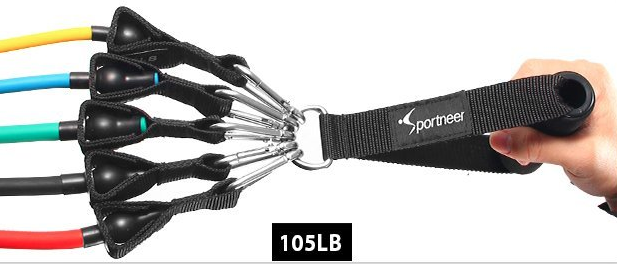 …or Total Body Resistance Bands

If Dad is on the go, these are easy to pack. Use these anywhere— in your home, outdoors or on trips for strength, cardio and flexibility training. $20.99
---
• • • • • • • • Under $25 • • • • • • • •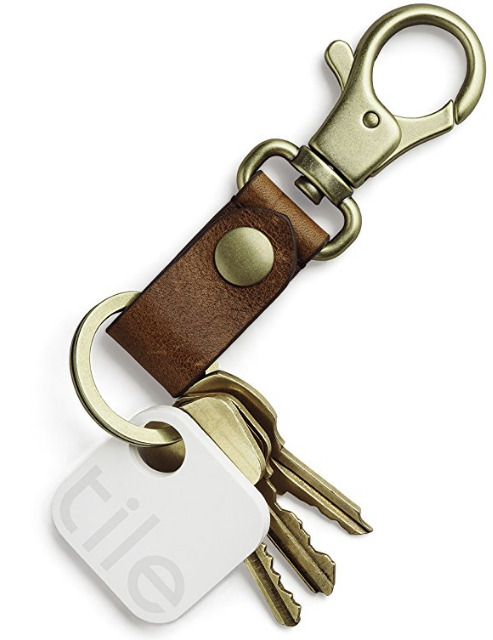 For the Forgetful Dad
The the guy who can never find his keys or wallet, The Tile Key Finder & Phone Finder
will save him endless hassles! Just clip or stick them onto almost anything and you'll be able to locate it by sound, by seeing its last known location on a map, or by marking it as "lost" and getting an alert when it's found. ($14)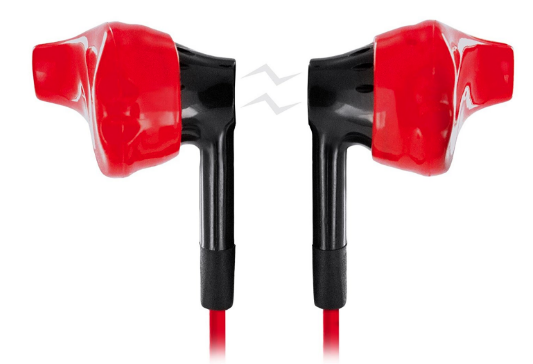 Yurbuds Inspire 300 Fitness Headphones (in red)
Nothing is more aggravating than getting tangles in the wires from your earbuds or having them fall out every time you move. Avoid all that with these wireless earbuds that stay put. $24. They also have Yurbuds in aqua
.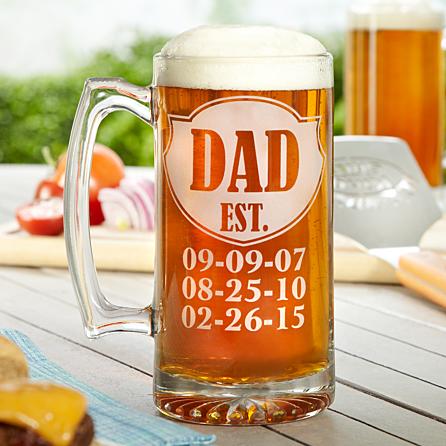 For the Beer Drinker
Dad will love this personalized beer mug from personalizedcreations.com featuring all the important dates that changed his life. $19.99.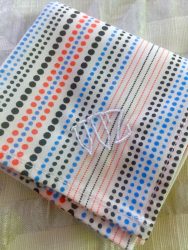 For the Dandy
The guy who likes to dress well will love a monogrammed handkerchief  from the Handkerchief Shop ($18.95 ).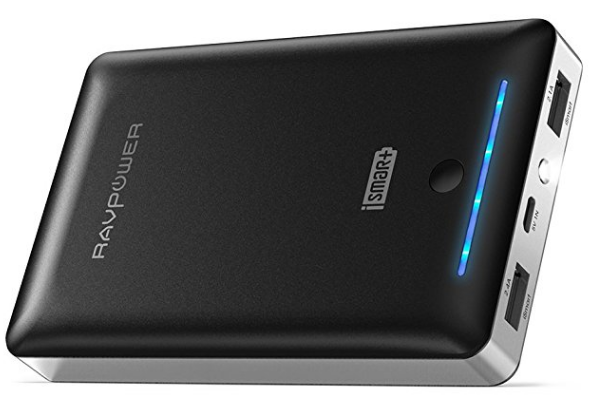 For the On-the-Go Guy
Here is one of the best portable chargers out there The portable charger RAVPower Portable Charger
. It can power up to 2 smartphones or tablets at once and fully charges the battery bank in only 9-10 hours with a 2A charger. It also has a built-in flashlight for emergencies.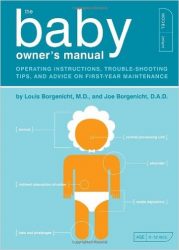 For the New Dad
If you have a new dad in your life and his main objective is to keep the baby alive, these gifts are perfect for him. Here are 2 hilarious, yet helpful, books to help him on his mission: The Baby Owner's Manual: Operating Instructions, Trouble-Shooting Tips, and Advice on First-Year Maintenance
 ($13) and Keeping the Baby Alive till Your Wife Gets Home: The Tough New 'How-To' for 21st-Century Dads
 ($8).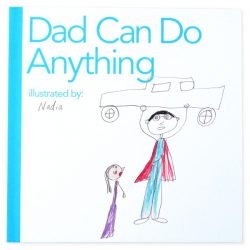 For the Sentimental Guy
This is for my husband's softer sentimental side. The kids love making drawing for him. With the book Dad Can Do Anything
(Illustrate Your Own Book), we'll be able to hold onto them longer. Each child can take part in this book that they illustrate themselves. $9.95
---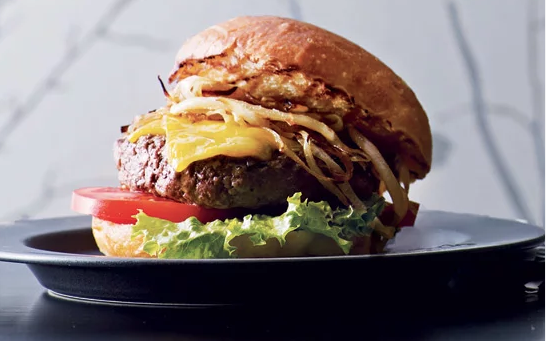 ---
Take a Chance on Tickets with Broadway Roulette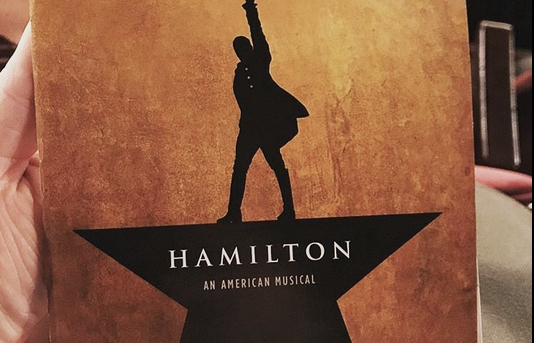 ---
Dinner & Dessert at The Sugar Factory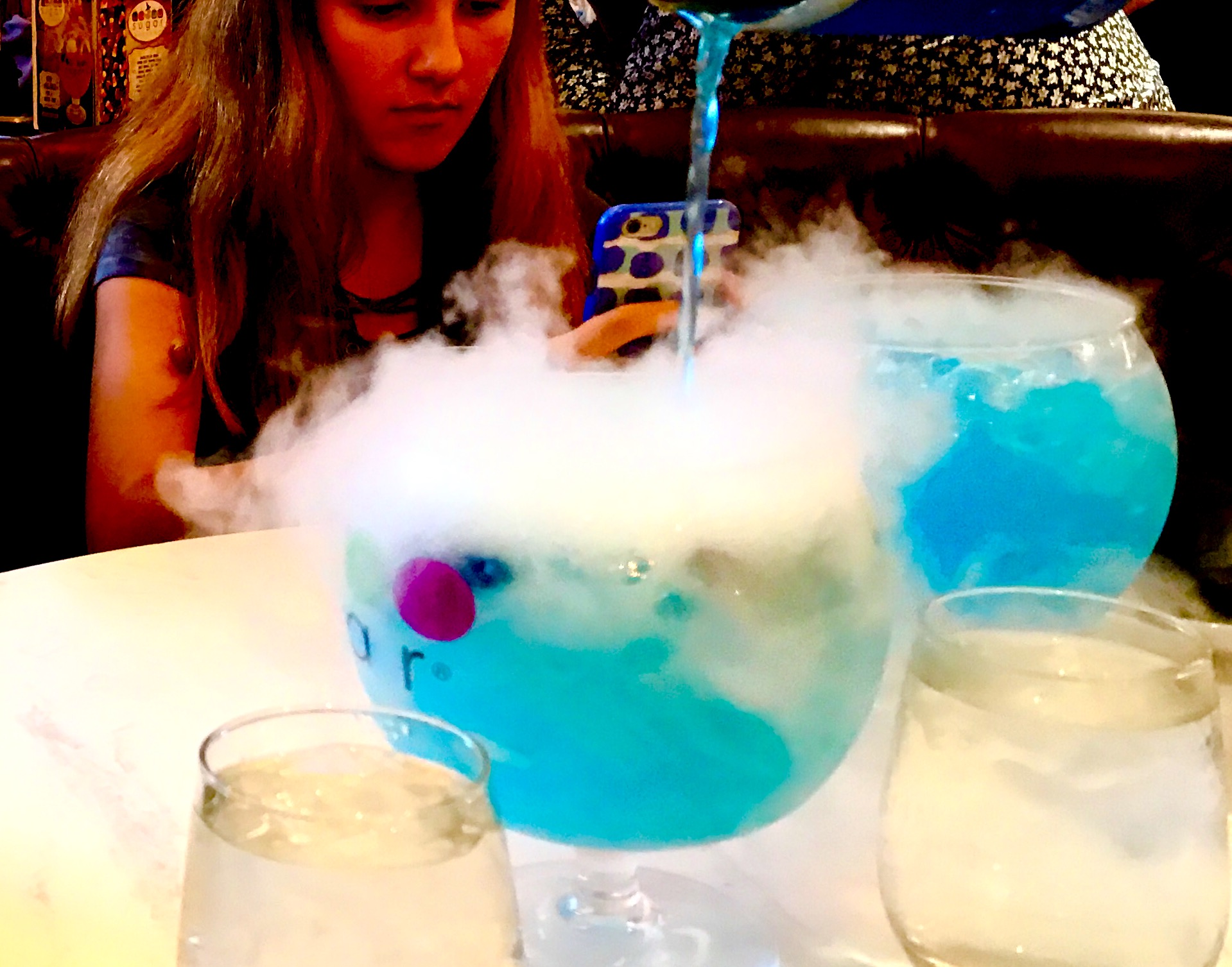 ---
Our Favorite Things to Do & See in NYC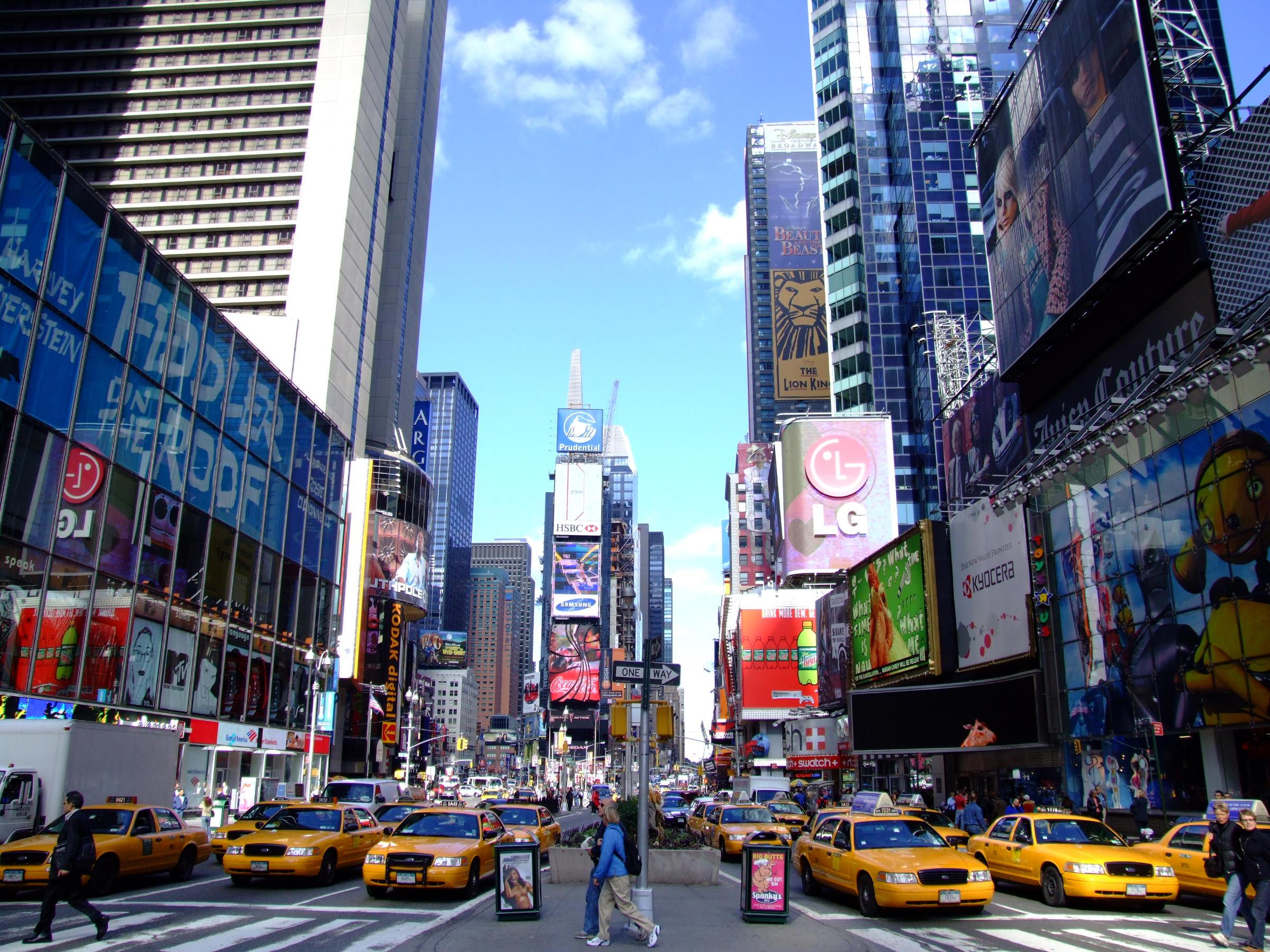 ---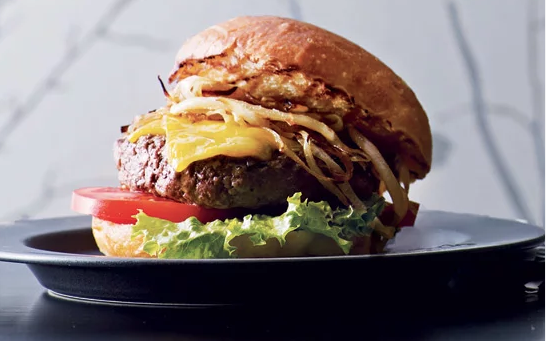 ---
25 Ridiculously Refreshing Fruity Cocktails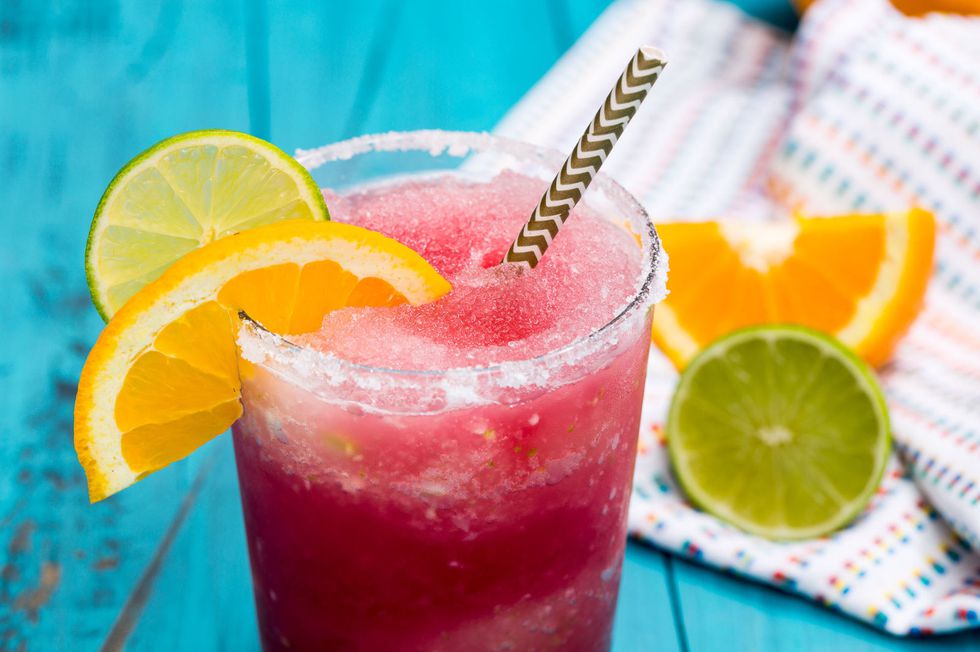 ---
See Reviews of Shows Before You Choose