Wednesday, October 16, 2019  •  9:30 a.m. 
Oak Knoll School of the Holy Child is having their Kindergarten Open House on Wednesday, October 16, 2019 If you've ever considered sending your child to a private school, here's a chance to see what Oak Knoll is all about with a visit to their beautiful 11-acre campus in Summit, New Jersey. Register here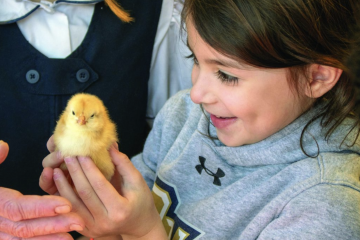 About Oak Knoll:
Founded in 1924, the Lower School at Oak Knoll School of the Holy Child is a Catholic independent institution, coeducational from pre-K to grade 6. Oak Knoll is more than an education – it is a community where students, teachers, parents and alumnae/i work together to lay the groundwork for our children's future success in life.
As part of a global network of schools – 10 across the United States and 13 overseas – Oak Knoll prepares their students to become global citizens. Small class sizes offer personalized attention and a wide variety of signature learning opportunities, including a state-of-the-art IDEAS Lab, Lego robotics and 3D printing. Their older students experience a specialized leadership curriculum, which encourages them to participate in and impact the leadership community of the school. They also offer competitive athletic programs in lacrosse, soccer, field hockey, cross country, baseball and basketball.
Student/faculty ratio is 7:1
Average class size in pre-K and kindergarten is 12; for grades 1 through 6 the average class size is 18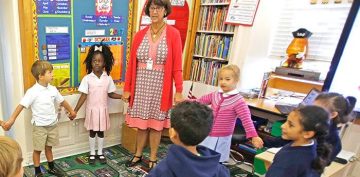 Oak Knoll School, 83 Ashland Road, Summit, NJ