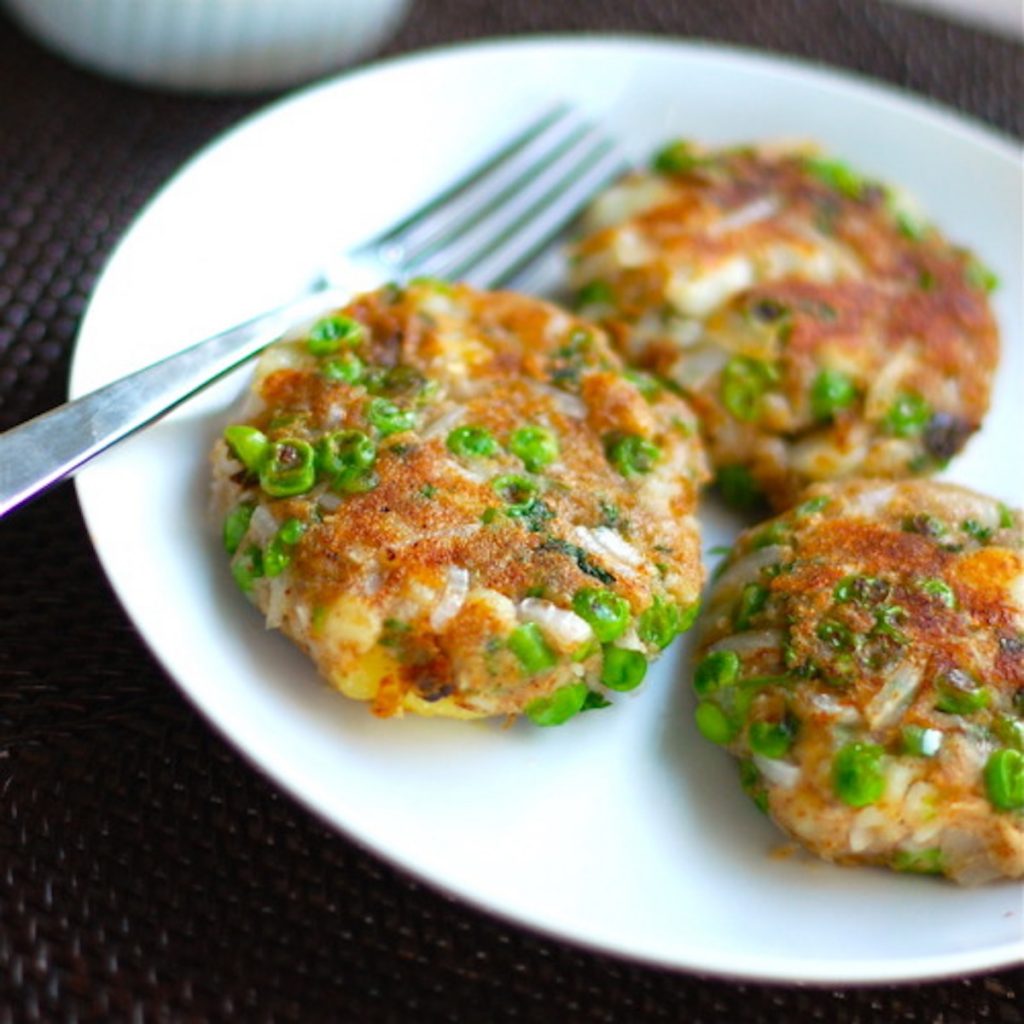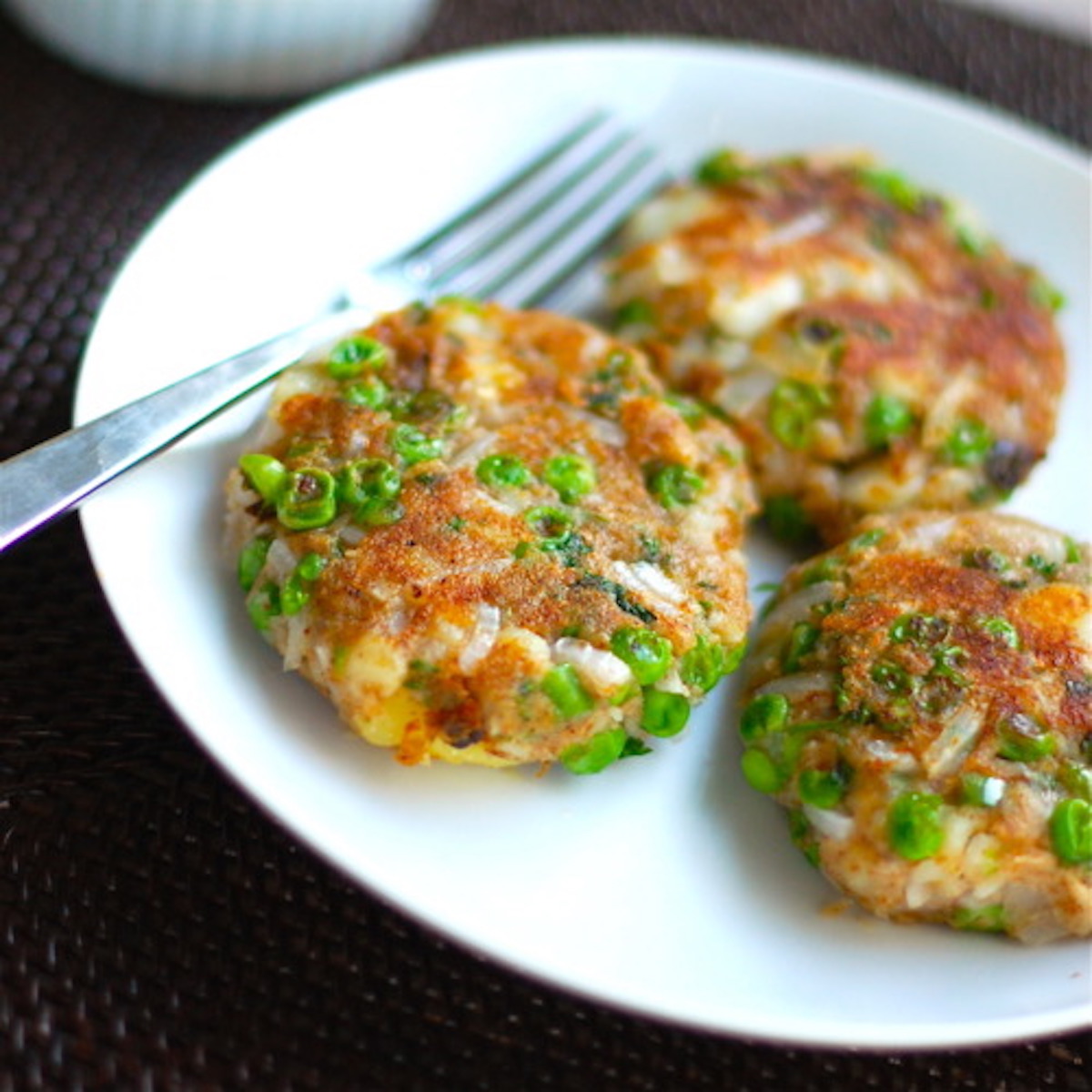 Aloo Tikki is an Indian street food made with fried potatoes, peas, and onions. It's easy enough to make right at home and is best when it's soft on the inside and crispy on the outside. Often it's made with leftover potatoes and served with a spicy chutney made from chiles and coriander (you can find many tasty chutneys your local Indian store but these days, even Whole Foods carries many. This version is from Pinch of Yum.
Ingredients
3 large potatoes, peeled, boiled and mashed
3/4 cup frozen peas (uncooked)
1/2 large onion, chopped
1 jalapeno pepper, minced
1 tsp. chili powder
2 tsp. garam masala
1 tsp. cumin powder
1 tbs. grated ginger
1 handful fresh parsley or cilantro leaves, chopped
2 tbs. bread crumbs (I used panko)
4 tbs. flour
Peel and boil potatoes until tender. Once the potatoes have been boiled and mashed, add in all the other ingredients.
Form into patties (you should be able to get 8 large patties or 10 smaller ones).
Heat a little oil over medium-high heat and fry a few minutes on each side until golden brown. Drain and cool on paper towels.
You can serve with a spicy chutney or our creamy cucumber raita. Try serving it on a bun like a hamburger to get your kids to try it!