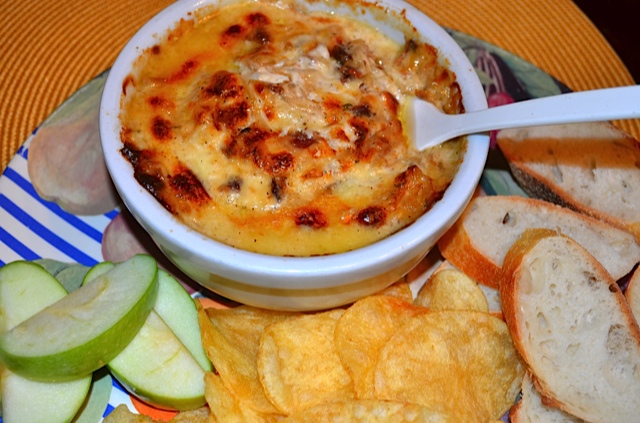 prepared by and photo by Emily Doscher

Addicting.  Deadly.
Let me rephrase that… What do you get when you melt cheese, bacon and caramelized onions?  And serve potato chips alongside?
Heaven.
Be certain to serve cranberry inspired Poshtails to complete your pre-party!

Size:

makes 2 cups



Ingredients:
2 tsp butter
1 tsp vegetable oil
2 Spanish onions (about 1 lb), halved and thinly sliced
1/4 tsp sugar
1/4 tsp sea salt
1 tbsp sherry vinegar
1/2 tsp minced fresh thyme
3 applewood-smoked bacon strips
3/4 cup (3 oz) shredded Gruyere cheese
1/2 cup sour cream
1/2 cup mayonnaise
1/4 tsp freshly ground black pepper
Thick cut potato chips, sliced green apple and toasted baguette slices



Directions:




Preheat oven to 400F.  Melt butter with oil in a large skillet over medium-high heat.  Add onions, sugar, and salt; cook, stirring occasionally, 8 minutes or until onions soften and just begin to turn golden.  Reduce heat to medium, and cook, stirring often, 20 minutes or until onions turn deep golden brown.  Stir in vinegar, scraping bottom of skillet to deglaze pan.  Cook, stirring often, until vinegar is reduced by half.  Stir in thyme.

Cook bacon in a large skillet over medium-high heat 8 to 10 minutes or until crisp.  Drain on paper towels; finely crumble.
---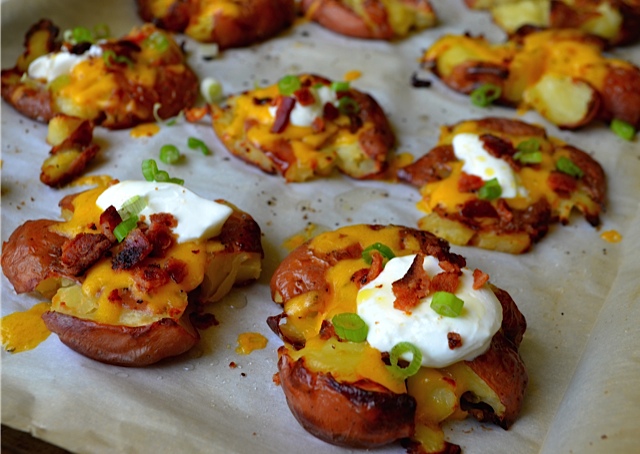 ---
That Perfect Balance of Sweet and Tart.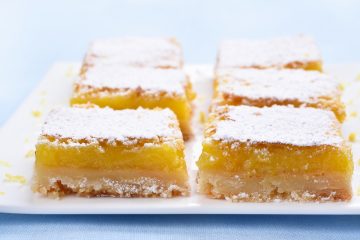 ---
Where to Go on Your Next Vacation:
20+ Amazing Destinations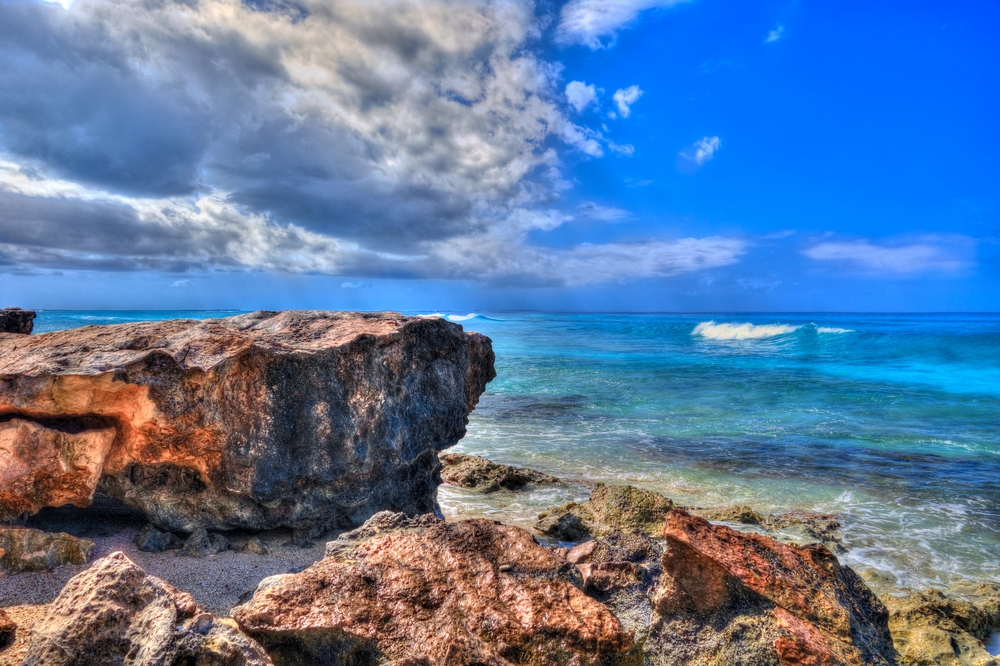 Combine cheese and next 3 ingredients in a medium bowl.  Stir in onions and bacon.  Transfer to a 2-cup baking dish.
Bake 20 minutes or until mixture bubbles and top is lightly golden.
Serve with potato chips, apple and baguette slices.