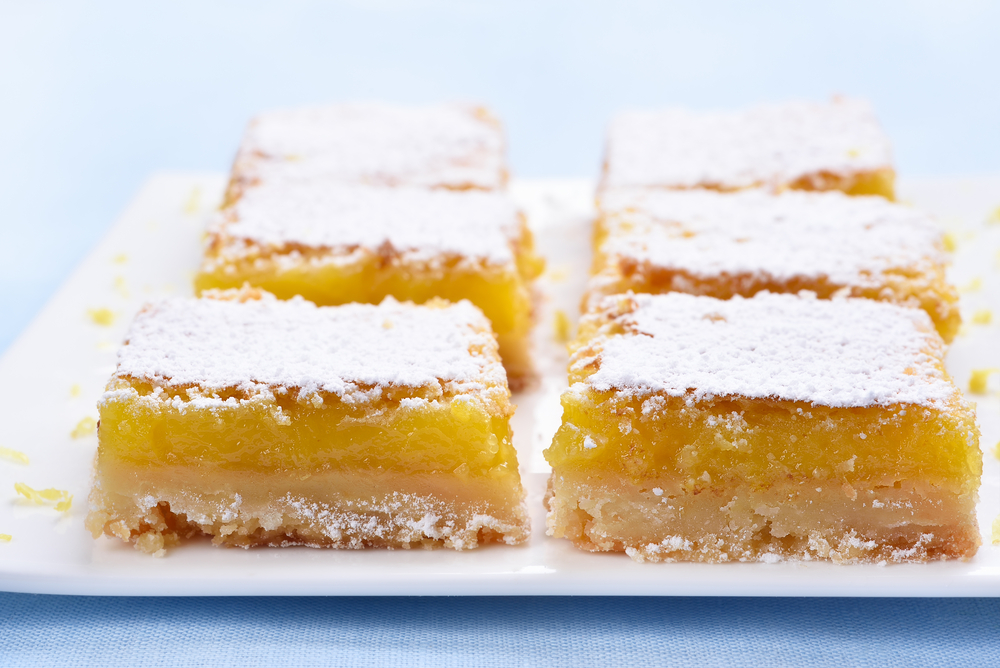 prepared by and photo by Emily S. Downs

My favorite lemon square recipe evah!

Size:

makes 1 dozen 3" squares



Ingredients:
1 3/4 cups sifted all-purpose flour
1/3 cup sifted confectioners' sugar
1/4 tsp salt
3/4 cup (1 1/2 sticks) chilled unsalted butter, cut into pieces, plus more for baking dish
1 tsp plus 1 tbsp finely grated lemom zest
1/3 cup almonds, toasted and chopped
2 cups granulated sugar
4 large eggs, beaten
1/2 cup freshly squeezed lemon juice
1/2 tsp baking powder



Directions:




Preheat oven to 350F.  Into a medium bowl, sift together 1  1/2 cups flour, the confectioners' sugar, and the salt.  Cut in the butter, 1 tsp zest, and almonds until mixture just clings together.

Press mixture into a lightly buttered 9 x 13″ baking dish.  Bake until just firm and lightly golden, about 20 minutes.  Let cool slightly before filling.

In a large nonreactive bowl (ie…glass), stir to-gether the granulated sugar, eggs, lemon juice, baking powder, and remaining 1/4 cup flour and tbsp zest until combined.  Pour into prepared crust.

Bake until filling is set and lightly browned, 25 – 30 minutes.  Transfer to a wire rack to cool.  Cut into squares.

You Might Also Like….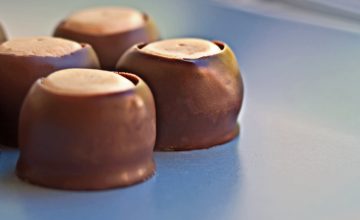 One of Heather's Favorite Ohio Cookies:
Chocolate Covered Buckeyes.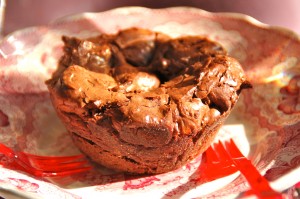 Emily's Chocolate Mini-Truffle Cakes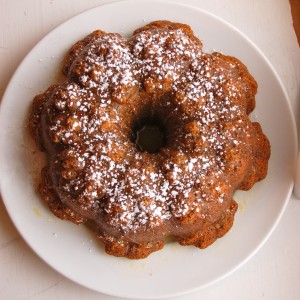 Citrusy and full-flavored, serve this with coffee and tea after Christmas Eve dinner.
Orange Poppyseed Bundt Cake.