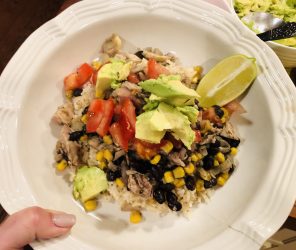 I made this two nights ago for dinner, and everyone loved it and the kids all took it for lunch the next day. Keep it vegetarian or substitute shrimp or beef for a different flavor. Spice it up according to your taste with more garlic, hot sauce and/or cayenne pepper. Add kale, avocado or spinach to increase the nutritional value. This dish provides a great balance of healthy macronutrients. Enjoy.
Also try: Grilled Avocado Bowls

Ingredients:
(for 2 – 3 people)
1 cup dry brown rice
1tbsp olive oil
1 medium onion
4-6 garlic cloves (for a short cut, use Dorot frozen garlic)
12oz black beans
6 oz corn
1-2 tbsp cilantro (for a short cut, use Dorot frozen cilantro)
1/2 tsp Adobo seasoning
1/2 lb precooked chicken (rotisserie or breast) Can leave out for a veggie option
1 med tomato diced (organic, as they are dirty dozen list)
1 avocado diced
1 lime quartered
1/2 cup chicken or veg stock (if needed)
Directions:
Cook the rice according to the directions.
While the rice is simmering, chop onion and garlic and saute over medium low heat in a tablespoon of olive oil until the onion is translucent.
While the onion and garlic is cooking, chop cilantro, avocado, tomato and chicken. Quarter your limes.
Add black beans to onions and garlic, allow to cook for 1-2 minutes, stirring frequently. Add the corn and continue occasional stirring for 1-2 minutes more. Add the cilantro and the Adobo seasoning (substitute for cayenne, garlic powder and oregano to taste if trying to limit salt intake.)
After 2 minutes, add the chopped or shredded chicken, and let everything cook through. It you think you need more liquid, add 1/2 cup chicken or vegetable broth.
When your rice is ready, plate one serving of rice, topped by chicken and beans and then  sprinkle with fresh tomato and avocado. Serve with a lime slice to increase freshness.
Enjoy. If there are any leftovers, put them immediately in single serving containers for an easy grab and go lunch. Read more about why this dish is so good for you!
First published in 2019.
---
10 Avocado Recipes You'll Love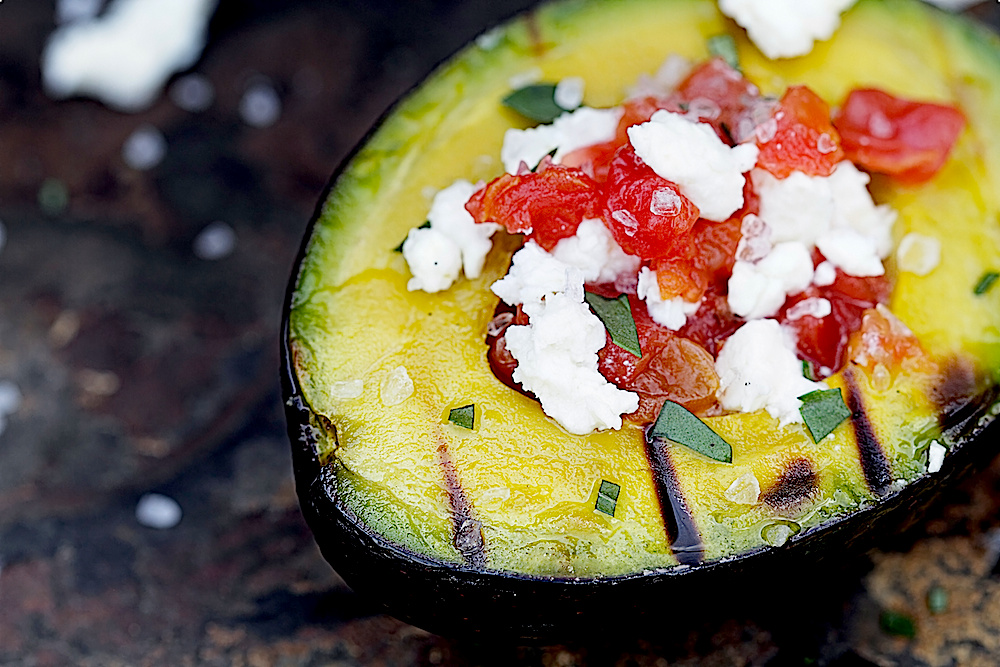 ---
25 Ridiculously Refreshing Fruity Cocktails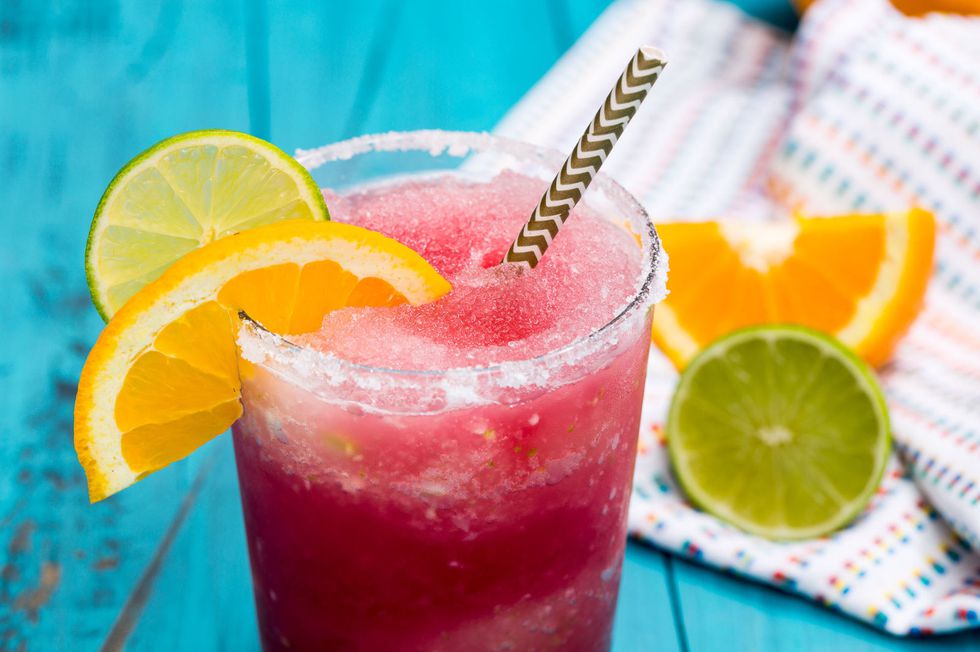 ---