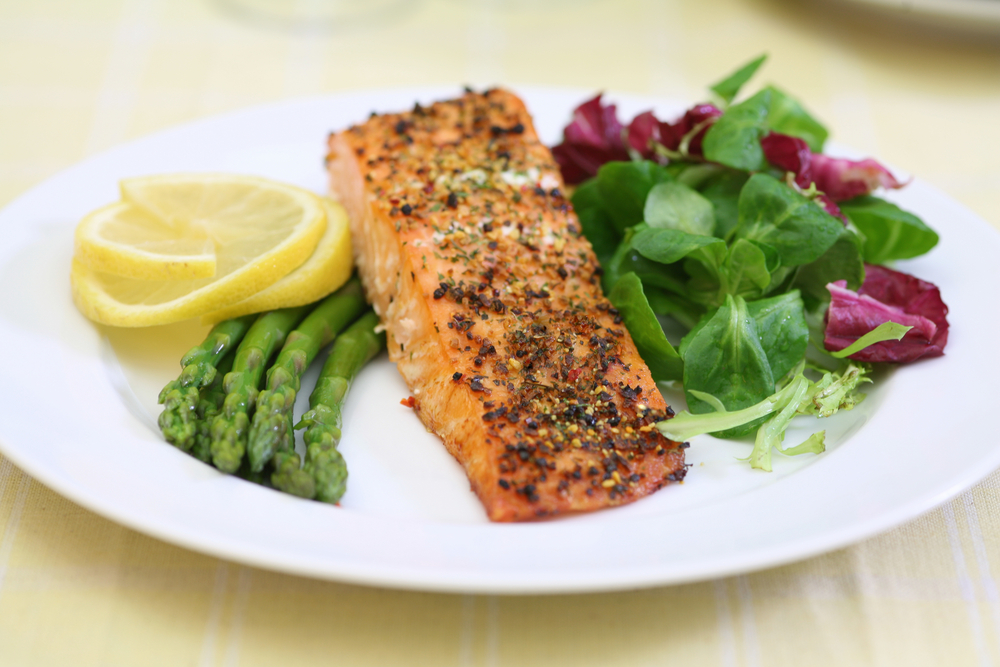 If you love salmon, here is a quick and easy dinner for the whole family–that is excellent for your health.

Size:

4



Ingredients:
4(4 ounce) salmon fillets
4 tablespoons prepared dijon style mustard
1/4 cup italian style bread crumbs(can also use gluten free bread crumbs)
1/4 cup butter, melted-I use ghee or grass fed
salt and pepper to taste



Directions:




Preheat over to 400 degrees. Line a shallow baking pan with aluminum foil. Place salmon skin-side down on foil. Spread a thin layer of mustard on the top of each fillet, and season with salt and pepper. Top with bread crumbs, then drizzle with melted butter. Sometimes I use olive oil instead of butter and you may want to use more mustard. Depends on what you like.  Bake in preheated oven for 15 minutes, or until salmon flakes easily with a fork.

Read About the Enbenfits of Eating Heart-Healthy Salmon.