Drink with a view of New York at these roof tops bars and lounges.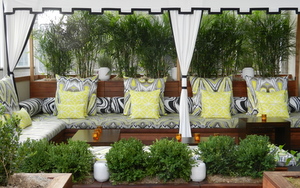 Top of the Strand – The elevator releases you to the 21st floor, leaving you face-to-façade with the Empire State Building, at this midtown spot with a slide-away glass ceiling. Interiors arranged by set designer Lydia Marks (Sex and the City, The Devil Wears Prada) this intimate cocktail loft belies its perfect NYC sightlines and chicness with a surprisingly unpretentious vibe.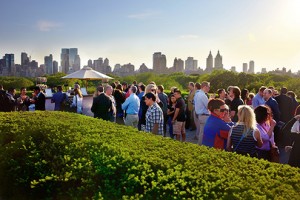 Rooftop on the MET – A bar on the rooftop of the Met with an amazing view of the Manhattan skyline. There is a wonderful view of the Central Park and the skyline overhead. Friday and Saturday: 10:00 a.m.–8:00 p.m. (Martini Bar opens at 5:30 p.m.) Fifth floor via the elevator in the European Sculpture and Decorative Arts galleries. This is the best view of the sunset while in NYC.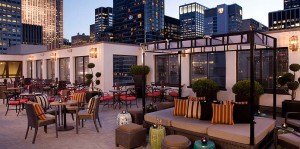 Salon de Ning – Less clubby than the Meatpacking District spots, the Asian art deco-inspired Salon de Ning sits at the top of the Peninsula Hotel, with broad terrace views of Midtown. The Peninsula Hotel, 700 Fifth Avenue (between East 54th and East 55th streets); 212-956-2888.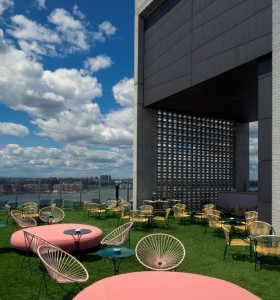 Le Bain is a penthouse discothèque and rooftop bar featuring world-famous DJs, a state of the art sound system and superlative-inspiring views. During the summer, there's a plunge pool on the dance floor and a crêperie on a "grass" covered rooftop. A spot in its diamond-shaped pool is well-coveted, so it's best to get there early. In fact, Le Bain's rooftop opens at 2 p.m. during the summer. The Standard, 848 Washington Street (between West 13th and Little West 12th streets); 212-645-4646.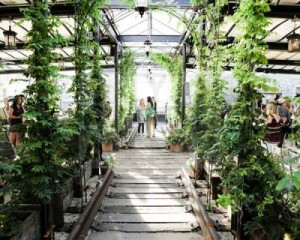 Gallow Green is a restaurant lounge located in Chelsea. A new rooftop bar atop the McKittrick Hotel which is home to the long-running interactive theater hit Sleep No More, and set-designed with greenery and twinkling lights. Staff ladle alcoholic punches from copper bowls ($50 for two to four people) and sling cocktails ($15) inspired by the show, such as the dessert-y, vodka-based Blonde in Peril. Reservations are recommended, and the speakeasy requires an advance purchase of $20 per guest, which is applied to your final bill. (530 West 27th Street between Tenth and Eleventh Ave. 212-564-1662, Reservations are highly encouraged).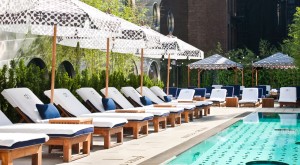 The Beach is a pool lounge at the Dream Downtown hotel, which is situated on the lobby roof in between the hotel's two towers on 16th and 17th Streets, . The pool is for the hotel's guests during the afternoon, and transitions into a lounge at 5:30 PM that is open to the public.