What does your child do for their teacher on Valentine's Day? Besides Valentine cards, candy, flowers and cookies, here are some original ideas.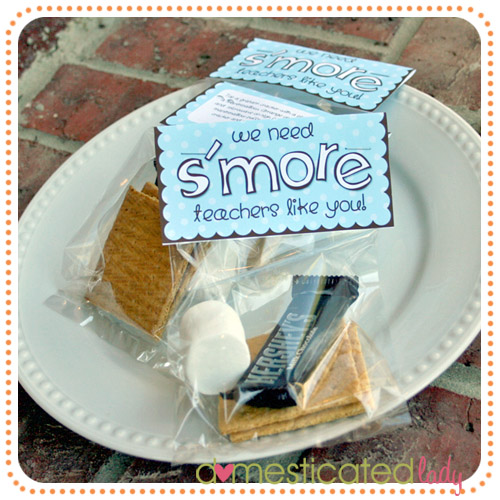 We need S'More Teachers like you" bag topper is a great way to appreciate your teacher this year with yummy S'more fixins.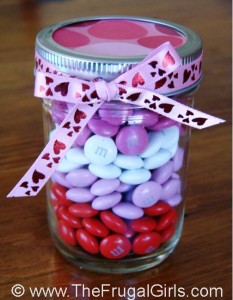 Who doesn't need more love and kisses in their life? Here's a sweet gift you and your child can make together– sure to please the teacher! Here's how.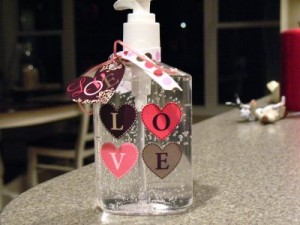 Here's a super cheap and pretty easy gift to do by yourself from Just A Girl Blog. Go out and find the cheapest bottle of hand sanitizer, lotion, or bottled soap that you can find. Then decorative it with Valentine stickers. I like this idea because germs are everywhere when you're a teacher.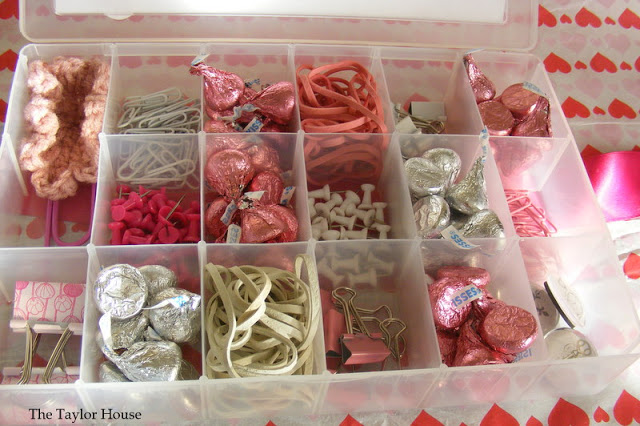 This idea came from Clean & Scentsible and the Taylor House for a Valentine Teacher Fun Box, I thought it would be a great little gift for my boys teachers this year.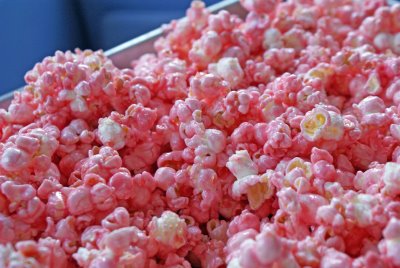 An easy popcorn for Valentine's Day. Everyone needs a little pink popcorn in their life once in a while.
Old Fashioned Pink Popcorn Recipe
2 cups Sugar
2/3 cup half & half, cream or whole milk
1 TBS white corn syrup
1/4 tsp salt
1 tsp vanilla
few drops red food coloring
Place sugar, cream, corn syrup and salt in saucepan on a medium heat. Stir well and cook until sugar has fully dissolved before allowing mixture to boil (this is important to avoid rendering the popcorn too sugary). Continue to cook stirring occasionally until reaching 230 degrees or slightly soft ball stage. Add vanilla and food coloring. Mix well. Pour over 6 quarts of popcorn and stir until well coated. Spread out on flat surface to let dry and cool.