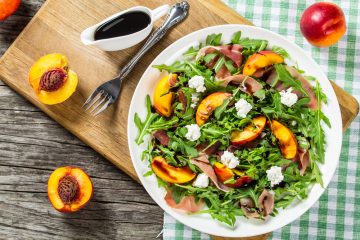 Fresh peaches take away the bitterness in this arugula salad.  If you're grilling, this is even better with grilled peaches.
INGREDIENTS:
Dressing:
1/2 cup balsamic vinegar
1/4 honey
1/4 olive oil
2 large ripe peaches (or if you have time grilled peaches)
12 cups (loosely packed) arugula (about 6 oz)
1/2 cup goat cheese
2 ounces thinly sliced prosciutto, cut into 1/4-inch strips
1/2 cup candied walnuts (optional)
DIRECTIONS:
Wash the peaches.  Cut in half: remove pits.  Thinly slice peaches.  Place peach slices in large bowl.
Add arugula to bowl with peaches.  Top with goat cheese, prosciutto and if you like, candied walnuts and toss.  Drizzle with balsamic dressing; use the amount that you like. Season with more salt and pepper, if desired, and serve.
---
Tri-Bean Cilantro Salad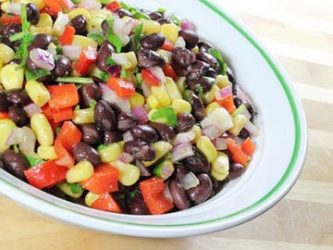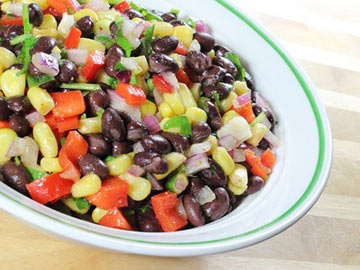 ---
Should You Add More Ginger to Your Diet?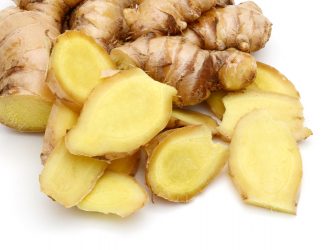 ---
Colorful Roasted Rainbow Carrots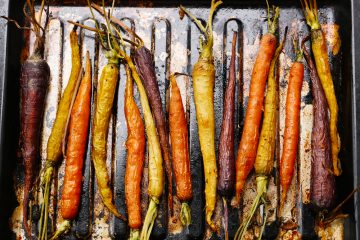 ---
Grilled Baked Potatoes with Chives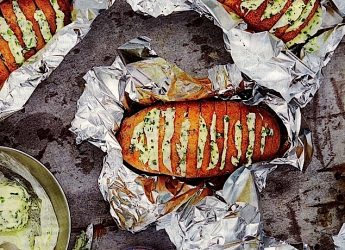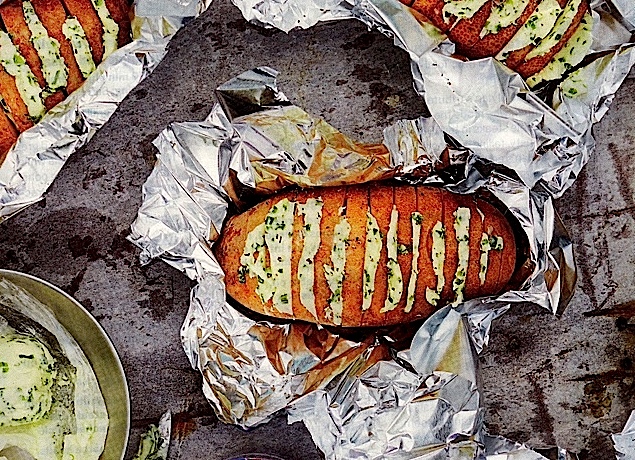 ---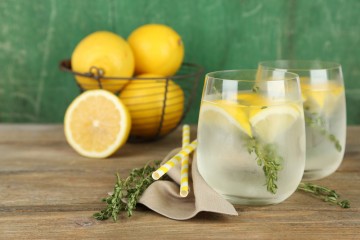 ---
Better Dad = Better Sex? We Think So.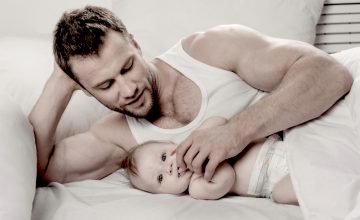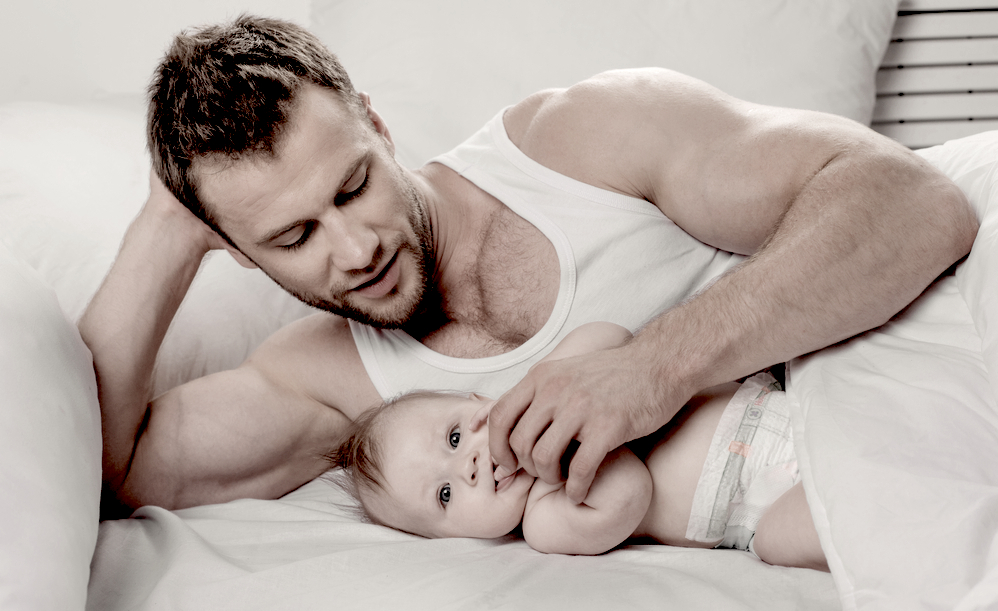 ---
Check Out Our Low-Cal Dirty Martini.