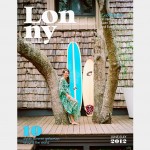 Some people may not know that online decor magazines exist.  Various digital publications have been created for you to breeze through on your computer or tablet. It appears online, but it is oddly identical to a traditional print publication in format, with a table of contents, recurring features and a software platform that recreates the experience of flipping a magazine's pages.
They all have a common thread – they are a visual treat, brimming with creativity and inspiration and are a welcome addition to what's available in print media. There is something for everyone. You can subscribe (it's free!) at each site, so you don't miss an issue of your favorites. Lonny is a bimonthly online magazine, one the orignals, launched in October 2009. It focuses on lifestyle and home decor. The magazine's name was formed by combining London and New York, the hometowns of its two founders. Former employees at "Domino", the beloved shelter magazine, that folded in early 2009.
Rue Magazine, is an online interiors and lifestyle publication. High Gloss Magazine for inspiring interior design, fabulous fashion, fresh entertaining ideas and swoon-worthy travel destinations. Matchbook is an online monthly lifestyle magazine. Consider it a field guide to a charmed life. Anthology is a shelter and lifestyle magazine that takes a narrative approach to its coverage of home decor, travel, design, entertaining, and culture.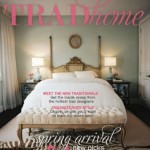 The editors of Traditional Home and Lonny have teamed up to create TradHome – a younger, hipper version of Traditional Home. This This magazine redefines the meaning of 'traditional'.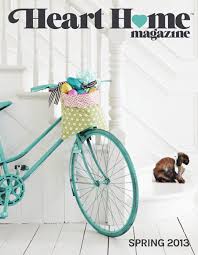 British Interior Design magazine Heart Home is a quarterly publication celebrating all that is unique and good about interior decor and lifestyle. The best of British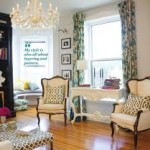 home style, like the best of British fashion, is quirky, irreverent and sly, mixing high and low, traditional with modern, the clean-lined and classic with the crafty, and now there's a place online to celebrate it. Adore Home magazine is Australia's first online only home interiors and lifestyle magazine with a mission to bring you beautiful homes from across the globe, tips and design advice from interior experts, as well as easy online access to the latest home treasures.