Sleep away camp is probably the best thing we can give our tech-savvy, hyper parented kids. At camp, kids get a chance to cope with their unhappiness or happiness on their own. It sounds so basic, but processing feelings without the aid of a cell phone, computer or parents is a learning experience. Now there is a sleepaway camp for every personality and passion.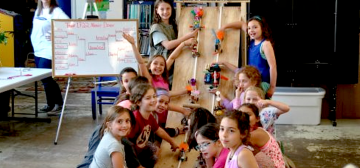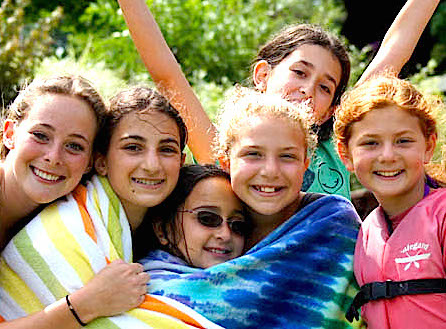 CALLING THE MOST CURIOUS CAMPERS
Camp Louemma is taking tinkering to the next level. One of their newest features is a fully-equipted tinkering room. Tinker rooms are increasingly becoming recognized as a effective and fun way to let a child explore and dream big. Camp Louemma partnered with Curious-on-Hudson to create a completely unique program for their most curious campers. Campers use this space to dream big, create, build, develop, and even code! 
Not into tinkering? Camp Louemma still has all the things that make their camp fun for kids. They emphasize forging bonds, participation, personal achievement and skill attainment rather focusing on competition. Their well-rounded program includes athletics, aquatics, creative and performing arts, zip-lining, hiking,  mountain biking and outdoor adventure. The elective program allows each camper to have direct input into their daily schedule. During elective periods campers may wish to try new activities, concentrate on their favorite ones or enhance their existing skills by participating in individualized instruction or clinics. Each activity is conducted in a supportive, encouraging manner by an experienced counselor or specialist. For more about Camp Louemma, read our article Forging New Friendships and Making Memories.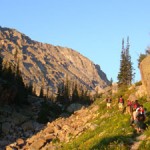 COWBOYS AND COWGIRLS
Since 1921, Cheley has been committed to introducing children to the outdoors and providing a challenging and nurturing environment for children to explore. They believe that every summer in a young person's life is a window of opportunity. Cheley is located at the gateway to Rocky Mountain National Park. The facilities are steeped in tradition as many of them were built in the 1920s and 1930s. Campers sleep in log cabins or covered wagons and hang out in beautiful log constructed lodges. With over 1600 acres of property, Cheley camp has 5 horse riding rings, a climbing wall, four barns with 140 horses, a challenge course, a fishing pond and much more. Activities include hiking, horseback riding, backpacking, river rafting, mountain biking, technical climbing, archery, riflery, sports, crafts and woodworking. The campers get to spend the summer in the Rockies with campers from over 40 states and 10 foreign countries. Campers often say they feel more alive, more connected and more themselves at Cheley, whether they are playing on a snowfield high in the Rockies, or cantering bareback around a riding ring.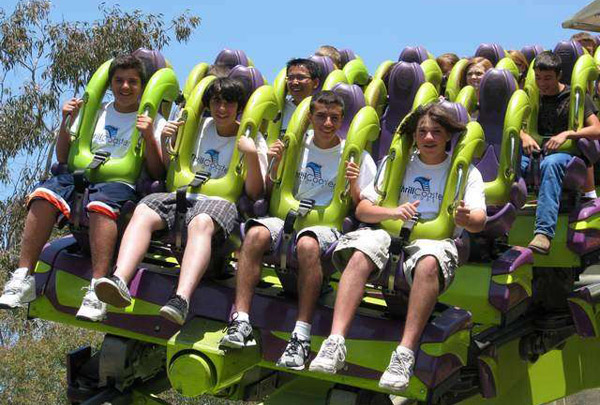 THRILL SEEKERS
The latest craze in teen tours is Thrill Coaster Tours. Imagine the thrill for kids ages 12 to 16 as they twist, turn and plunge down the steep hills of some of America's most awesome "scream machines". Headquartered in Woodbridge, New Jersey, ThrillCoaster Tours takes kids on one or two week tours to roller coasters in various parts of the country. They offer three types of tours traveling across the country. This is the only camp of its kind that takes kids all over the country with the opportunity to ride roller coasters. Each day brings about a different park, a new type of ride, and an experience of a lifetime. What child doesn't like riding roller coasters? Other activities include jet boating, laser tag, rock climbing, and other activities. At the amusement parks, every child is supervised by a counselor who is over the age of 21, and they travel in groups of 6 campers for each counselor. The camp travels in luxury passenger buses equipped with a DVD player and a bathroom. Campers stay at Marriott hotels.
WELL ROUNDED AND ACTIVE
Falcon Camp is situated on 15 acres of land in Ohio surrounded by hundreds of acres belonging to the Muskingum Watershed District. The camp is also surrounded by 130 acres of Falcon's farm property. Falcon's property has room for 30 boats, 2 horseback riding fields; miles of biking and hiking trails; an archery and rifle range; basketball, tennis, volleyball and courts and a beautiful lake to swim in! Arts and crafts, drama, archery, horseback riding, sailing, canoeing, tennis, hiking and sports: Falcon Camp has it all. Although many of the activities that Falcon offers are similar to other camps, one of the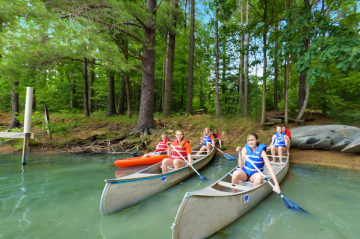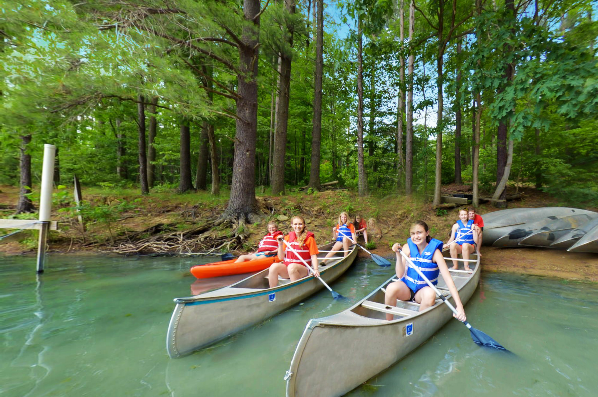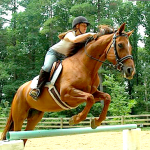 things that makes Falcon unique is that campers can choose their daily activities. For campers looking for a more intense creative outlet, Falcon has a new program where campers can experience the joys of photography, filmmaking, creative writing, and other multi-media projects. Projects range from commercials and documentaries to improving your photography skills and poetry.For campers who have never tried overnight camp, there's Young Adventurers.This is one week overnight camp for younger children ages 6 – 9. Falcon is for boys and girls ages 6-16.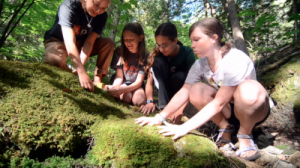 ORGANIC AND ADVENTUROUS
Camp Chewonki Summer Camp for boys and wilderness camp for girls is situated throughout over 400 acres of a mid-Maine peninsula. The rocky coastline, forest, fields, salt marsh, pond, and organic farmland offer fun and learning for all who attend this ecology based summer camp. Bunks are in wooden cabins and all energy used in the camp is from renewable sources, like photovoltaic energy, solar energy, and biodiesel fuel. Campers farm produce from their own gardens and livestock is raised for milk and meat. A wide variety of fun activities are incorporated with educational skill building activities, including hiking, swimming, canoeing, kayaking, sailing, archery, woodworking, art, soccer, baseball, basketball, and frisbee competitions. Camp Chewonki also offers co-ed wilderness trips for teenagers.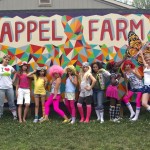 CREATIVE AND ARTISTIC
Appel Farm Arts Camp in rural New Jersey, a sleepaway camp with programs that cultivate nearly every creative instinct. The oldest of Appel Farm's programs, the residential Summer Arts Camp provides intensive arts education for children ages 8–17 in an educational and stimulating environment. In accordance with the Appels' belief that all children have innate artistic talent, admission to the Summer Arts Camp Program is based on interest rather than skill level. There is no audition process and the program is non-competitive, encouraging mutual support. Students explore music, visual art, dance, theatre and media arts, and participate in a camp community of shared activities and responsibilities. During each of the two four-week sessions, students spend five hours each day working in the major and minor areas of study they have chosen: theatre, music, dance, fine arts, or media arts. This instruction provides the children an intensive learning experience. Students may take any course that interests them and are encouraged to explore new artistic genres. Private and recreational time is scheduled into each day's activities, and field trips, special evening concerts, and workshops by visiting artists are scheduled throughout the summer.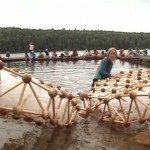 OUT OF THE BOX THINKERS
At Beam Camp in New Hampshire, co-founded by a Brooklyn dad, campers swim, hike, and play games over 750 acres of mountains, lakes and woods, while also working together on fantastical projects that they build together with counselors. One of the projects was conceived by an architecture firm in London. Beam Campers hone their maker skills with hands-on, minds-on activities throughout the day. The campers' time is organized through a collection of domains, and each summer there's a large-scale Beam Project that involves everyone in actively thinking and building around the themes of the project. But beyond learning how to engineer awesome things, the kids also learn skills that are hard to come by today. Like writing letters.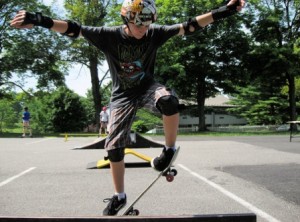 VARIED INTERESTS
At Campus Kids "Weekday Sleep-Away Camp," kids spend Monday to Friday at camp and come home on the weekends. Ideal for first-time sleep-away campers and for families who want to spend the weekend together while giving their children all the benefits of sleep-away camp. In its 20th summer, Campus Kids has two camps, each located about an hour from New York City. Campus Kids-New Jersey is located on the rural campus of Blair Academy, Blairstown, utilizing the amazing facilities of this distinguished prep school; comfortable dorms, indoor heated swimming pool, and extensive sports and arts facilities. Campus Kids-Minisink is located near Port Jervis, New York on two beautiful lakes, featuring adventure courses, boating, mountain biking and all the sports and arts. Each camper chooses his/her own activities every day. Team and individual sports, fine arts, performing arts, adventure, swimming lessons, boating, Aqua Zip and Blob Archery, tennis, fencing, ropes course, ceramics, drawing, painting, woodworking, photography, creative writing, camp newspaper, guitar & drums, hiking, talent shows and of course, campfires. Your kids get all the benefits of sleep-away camp, friends, fun, safety, independence, greater self esteem and you also get to see them on the weekends. Bonus: they provide the transportation.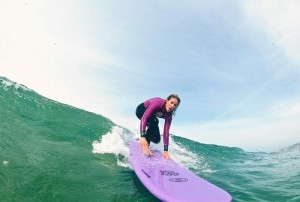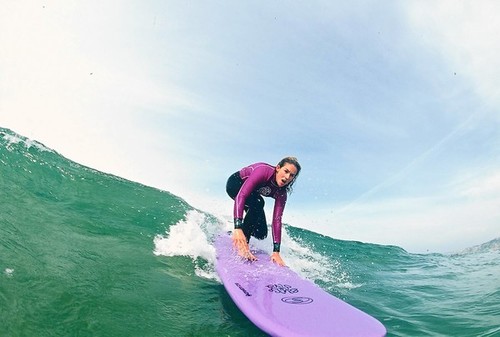 SURF DIVAS
Surf Divas all-girls all-inclusive overnight surf camp features daily surf lessons (morning and afternoon) and fun activities in the evening. They have been teaching men, women, boys, and girls for over 14 years and have empowered thousands of women to the sport and spirit of surfing. The camp is located in the beach of La Jolla Shores, where palm trees, warm summer water temps, and soft sand line the beach. The camp includes meals, lodging, surf instruction, surf equipment, and of course, the famous pink "Betty Bus" to shuttle campers to the beach! Surf lessons are held twice daily at San Diego's premier surfing spot and evening activities include sunset walks, a surf movie night, a talent show, arts and crafts, and local San Diego events and festivals. A field trip to Scripps Aquarium will also be part of the adventure. Campers love their famous Betty Bus (pink bus with blue flames) which shuttles the campers to and from the beach daily; the bus plays the Cucaracha horn when it honks! And of course… surfing. Surf Diva pick ups and drops off surfers from the airport. Surfers are under 24-hour supervision by camp directors both in and out of the dorms.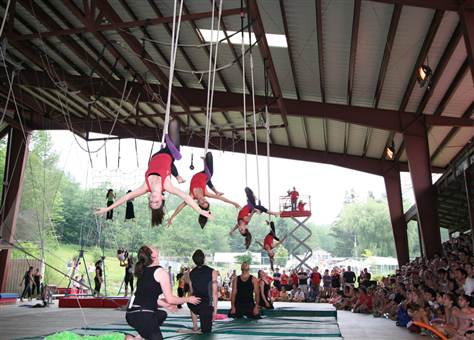 DRAMA KING OR QUEEN
French Woods is famous for their music, theater, and circus programs. They offer individual private lessons in every instrument played in a symphony orchestra, plus the rock and roll instruments and group performances in rock concerts, jazz concerts and pit orchestras that play for musical theater shows and symphony concerts. They have the largest children's circus training facility in the world and their theater program will put on more than 77 theater performances (with live music) in five different theater spaces in 12 weeks. French Woods is nestled around a 40 acre private natural lake, on 150 acres of developed land, surrounded by more than 700 acres of wilderness in the Catskill Mountains located just outside the town of Hancock, New York. They divide the day into six, one-hour periods, three majors (chosen in the first couple of days of a three week session and repeating every day at the same time) and three minors (chosen every morning at breakfast,) that can change as often as the child wants. There are literally more than 85 options every day. They have five theaters, plus a theater for magic, and a performing space for the music department and three stages for the Rock and Roll department. They've got sports facilities, a gymnastics pavilion, an indoor skateboard park and their circus pavilion is larger than a football field, with a ceiling that's over 50 feet high. They even have an indoor riding ring, so the horseback riding kids can still have lessons on a rainy day. Their costume shop houses over 30,000 costume pieces and kids can learn to sew and design clothing and costumes.  The kids taking DJ classes play music for the other kids during canteen night. Kids in rock bands play for the other campers at canteen and have rock concerts several times a session. The kids learning magic do magic shows for camp in the evenings. There are dance performances, cabaret troupe performances (both of which travel to entertain other camps and resorts as well). There are classical and jazz music concerts, and countless theater shows. This is part of what creates the unique atmosphere of peer support that happens at French Woods, because the child that's watching this evening's performance may be performing in his/her turn tomorrow, there's incentive to cheer them on tonight so that they will cheer him/her on tomorrow.
Looking for a DAY CAMP? We've got you covered! Summer Day Camps for Kids and Deerkill: a Smaller Day Camp  that provides everything from transportation to warm lunches.
Just because you're all grown up that doesn't mean you can't enjoy camp too! Check out our article Summer Camp for Adults? They Do Exist! 
---
---
Should Your Son Get the HPV Vaccine?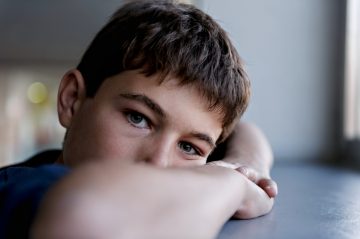 ---
7 Things I Wish I Knew..BEFORE Applying to College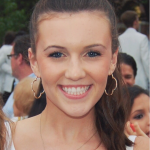 ---
4 Tips on Conquering Clutter from a California Closet Expert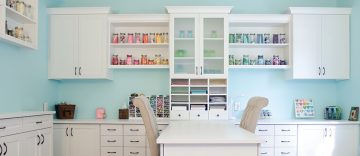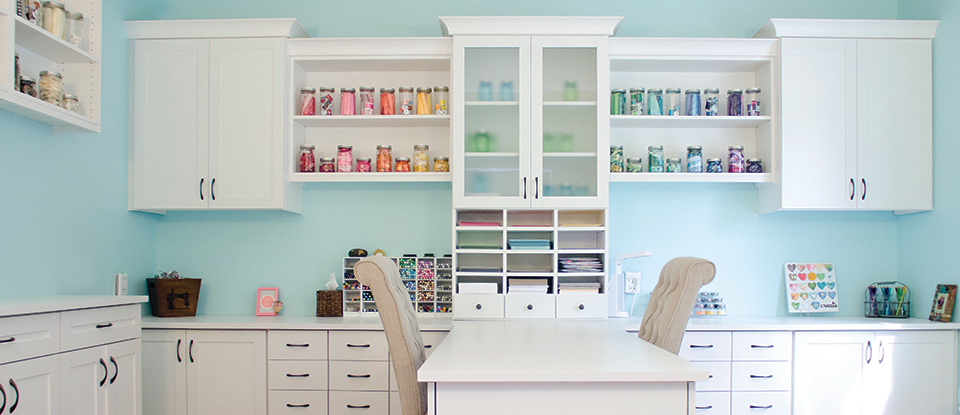 ---
 Low-Cal Cocktails.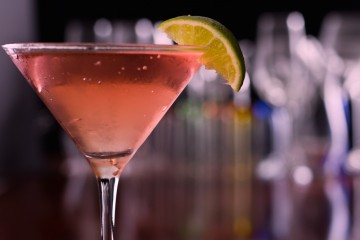 ---
Is Homemade SLIME…Dangerous for Your Kids?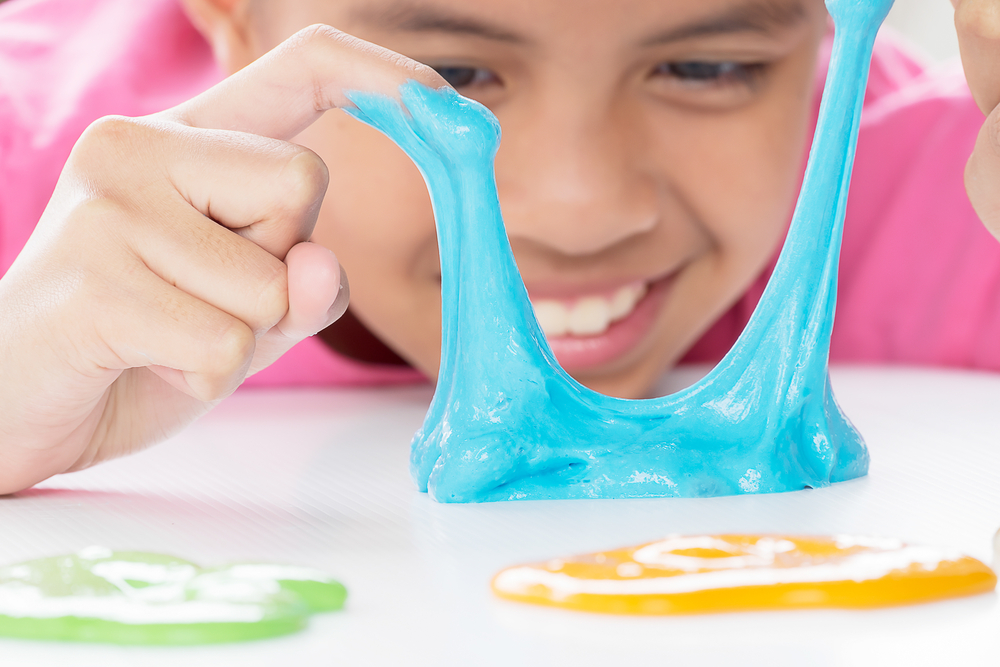 ---
 Heather's Biryani: an all-in-one Indian dish.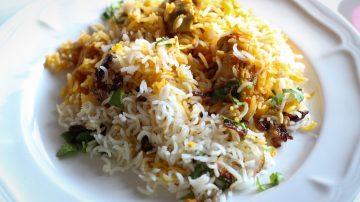 ---
The Easiest Party You'll Ever Host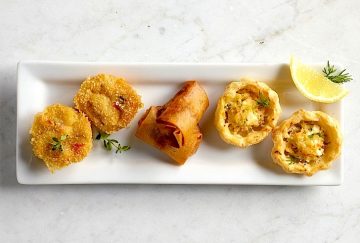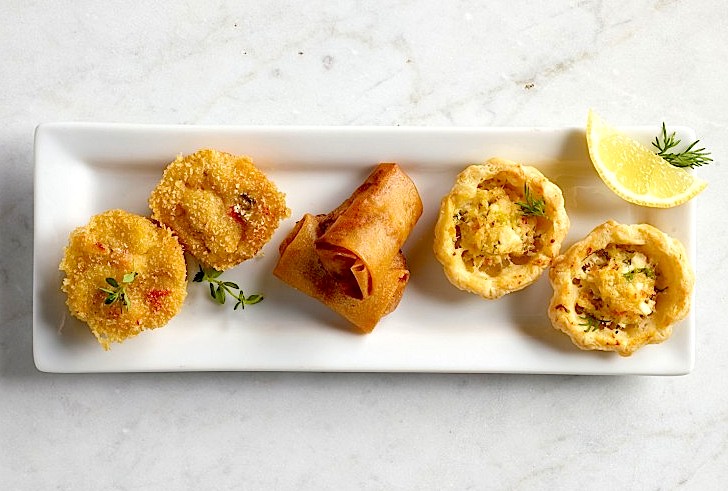 ---
Chocolate Chip Cookie and Oreo Fudge Brownie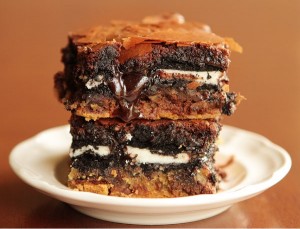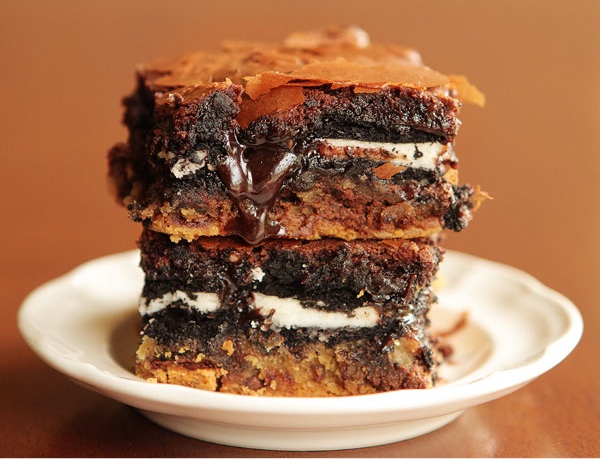 ---
Teen and Alcohol: What You Should Know
---
Should You Add This Tiny Little Seed to Your Diet?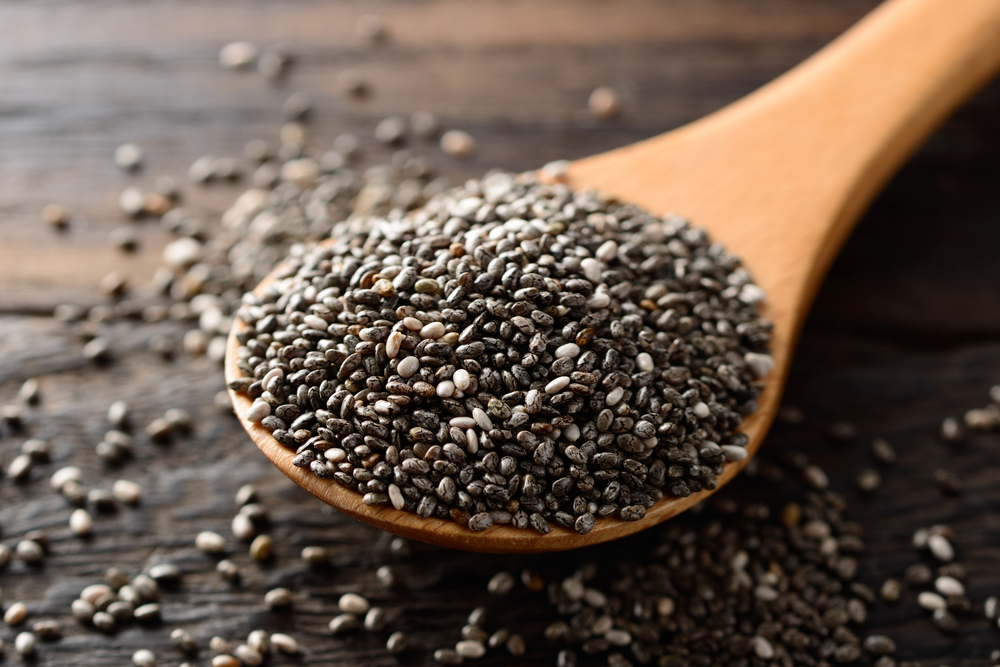 ---
Find Out Why is Turmeric Good For You.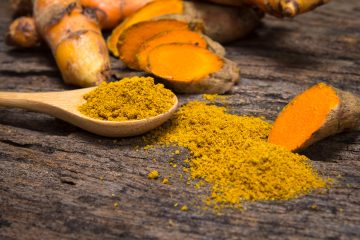 ---
Amy's Healthier Version of Wings!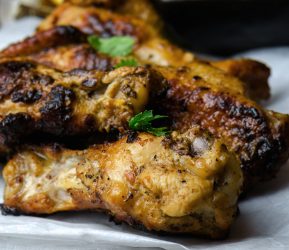 ---
 Find Out How to Make Bibimbap.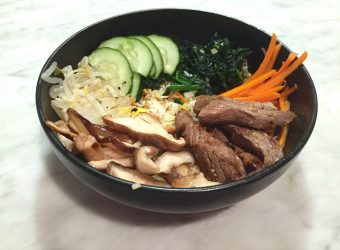 ---
3 Exercises That You Can Do…ANYWHERE!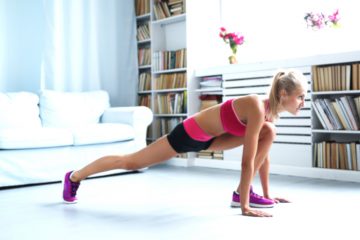 ---
This Vitamin Made a Huge Difference for my Hair.