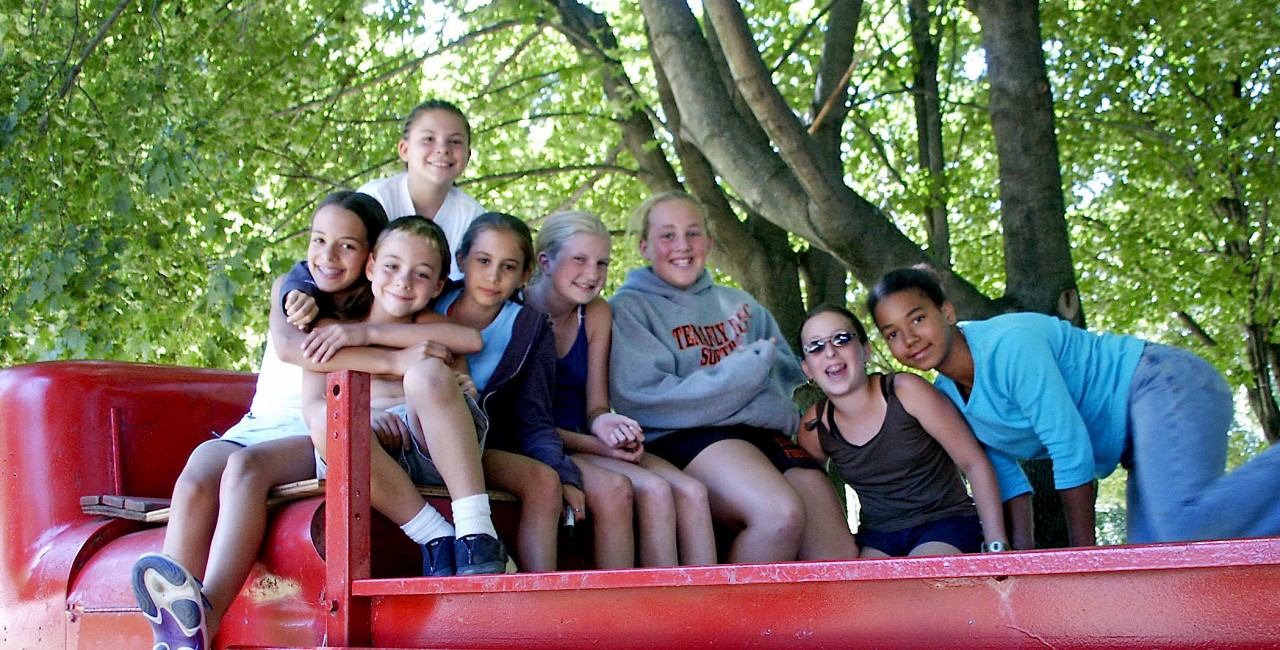 Looking for a smaller camp with a more intimate feel? Deerkill Day Camp is the Place.
Camp is a place where children create lasting memories from their childhood. For Rebecca Rhodes Rothman, those memories began when she was just 3 years old at Deerkill Day Camp.
In the late 1950's Rebecca's grandparents, Irwin and Midge Rhodes, had a dream: to find a beautiful setting to create a day camp where kids would be free to explore new passions, forge life-long friendships, create their own summer traditions, and most importantly, just have fun. They searched for the perfect location until they discovered a lovely spot in Rockland County in 1958. Now, coming up on its 60th birthday, Deerkill Day Camp is still run by the Rhodes family. Irwin and Midge handed the camp down to their son, Bob and his wife, Karen, in the late 70's. Now, their granddaughter, Rebecca and her husband, Todd, are at the helm.
Because Deerkill is a smaller day camp, the Rhodes are able to embrace every camper as if they are part of their own family. Deerkill is not a place where your child is going to feel lost or alone. When I asked Todd about the advantage of sending your child to a smaller camp he told me, "It allows us, as directors, to have a very hands-on approach with the children. We have an opportunity to really get to know all of our campers, as well as, their parents. We have the same activities and facilities as large camps have, just with a more intimate feel." In fact, they have a 3 to 1 ratio, campers to counselors.
Rebecca Rubenstein, of Ridgewood, NJ has been sending her sons to Deerkill for 8 summers. When I asked her what made Deerkill unique she responded,
"The owners. They're amazing. Rebecca and Todd
are so nurturing and are super-communicative with parents."
Being parents themselves of 2 sons and a daughter, Todd and Rebecca know what parents are looking for in a camp. They understand that parents want their children to have an enjoyable, independent experience but sometimes might worry a bit and are grateful to be able to reach out and check up on the kids…without the kids knowing.
The Deerkill population might be small and intimate but the grounds are not. Deerkill is situated on 15 acres in Suffern, NY where kids can enjoy a healthy mix of swimming, athletics and a ton of fun activities. They seem to have everything under the sun to make a kid happy including zip-lining, rock wall climbing, a ropes course, a pedal carts course and boating. Campers can opt to add on horseback riding as well. There's even a bouncy house for the little kids.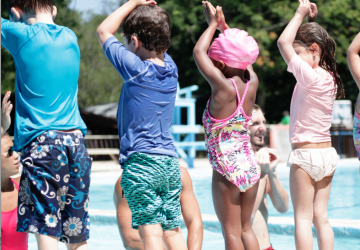 Deerkill has a reputation as having an outstanding swim program. For some young campers, this might be their first pool experience so Deerkill starts them off in a warm, shallow beginners' pool. Campers are assigned to small groups according to their swimming ability where they swim twice a day in 2 comfortably, heated pools. Deerkill's program is based on a tailored program that is similar to the American Red Cross Learn to Swim. Each child can progress at a their own pace. Parents even receive regular updates on their child's progress in the pool.
Deerkill's offerings are incredibly diverse! In an age when our kids seem to be super-focused early with their after school activities, Deerkill provides a wonderful opportunity to discover new passions! They can try everything from archery, ceramics, gymnastics, and photography to some of their newer programs like yoga, moviemaking, and their garden to table cooking program, "Taste Buds"–sign my kids up for that one!
When I asked camper Oliver Rubenstein what activities he loved the most, he responded enthusiastically, "Photography and Gaga." I had to look that one up!
Deerkill's staff is filled with college graduates, almost invariably teachers. Their staff also includes 16 professionals who teach specialties. This goes a long way in ensuring all campers receive the TLC that they need.
After a school year of red-zone pickups, coordinating carpools and packing lunches every morning, this might be music to your ears: transportation and lunch are included! Campers get picked up and dropped off at their doors in an air-conditioned mini-bus supervised by counselors. Deerkill's makes pickups to NYC, Rockland, Bergen, Orange and Montclair. And every day, your camper will receive a hot lunch prepared right in Deerkill's kitchen.
If this isn't enough, a nice perk of sending your kids to Deerkill is that families can enjoy free their pool on the weekends throughout the summer. But the real selling point for Deerkill is the smiles on the kids' faces when they come home day after day tired and happy.
Camp begins June 27 and runs through August 19. Campers can sign up for 4, 5, 6, 7, or 8 weeks. Not sure about camp? New campers can try it out for 2 weeks their first summer. Not surprisingly, they usually ask for more. For campers registered for 5- 7 weeks, parents can choose any weeks throughout the summer.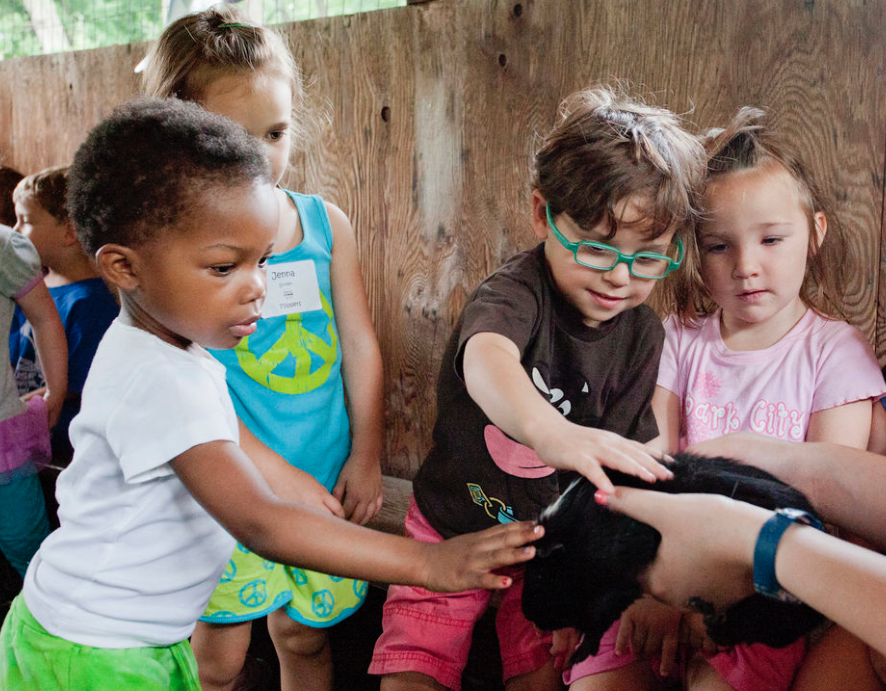 Deerkill has a Junior Camp for kindergarten and 1st graders, and an Upper Camp for 2nd to 9th graders. For campers who are 10 to 14, they offer an elective program where campers can concentrate on athletics or creative and performing arts, or a mixture of the two. There's even a place for your littlest ones: 3 and 4 year olds. "Flippers" and "Dolphins," have their own building with licensed teachers and can choose from a 3 or 5 day program.
5 THINGS WE LOVE ABOUT DEERKILL DAY CAMP:
Family-run.
Smaller, more intimate feel.
Door-to-door transportation.
New campers can try it out for just 2 weeks.
Amazing swim program.
For more information about Deerkill Day Camp and to find out rates,
visit www.deerkilldaycamp.com or call 845-354-1466.
DeerKill Day Camp, 54 Wilder Road, Suffern, NY 10901.