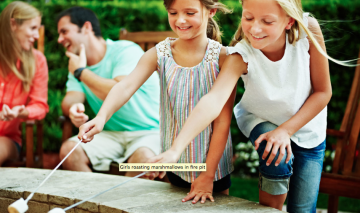 Many destinations now offer attractive options for family travel. But sometimes the ideal hotel program is one that keeps the kids occupied while the adults go their own way. Increasingly, hotels are giving children more compelling, immersive activities.
Offers stress-free family vacation at Loews in Florida. The Loews Miami Beach Hotel sets the standard for family travel. From lending libraries of games, to special children's menus and a "Kids Closet" offering items available for guests to use during their stay. These include the latest Fisher-Price toys and gear, books, car seats, strollers, night lights, potty seats, baby bath tub, baby blankets, outlet protectors, self contained DVD players with age appropriate DVDs and more. Pottery Barn's PBkids designed the entire South Beach camp which offers high energy activities like Arts & Crafts, Shell Finding, Sand Castle Contests, Beach Sports, Water Balloon Madness, Wii competitions, their very own SoBe Scavenger Hunt and more. For teens there is a sushi making class, and free music downloads.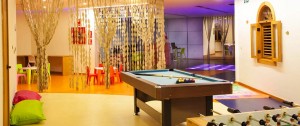 Grand Palladium Bavaro's Mini Club
This kid's haven is the largest out of all of Mexico and the whole Caribbean. The pirate themed club offers tons of activities for babes through tweens including a rock wall, zipline, miniture sports field, trampoline, cooking classes, art classes, bean bag theater, and more. Tell the staff the little ones will be coming and they'll set up a play tent and table set for the mini guests. The resort will supply you with diapers, formula of your choice, wipes, and other baby care products for the duration of your trip if requested. Another huge perk is the 24-hour on-site doctor's office, stress less when taking off knowing that you have all your bases covered. The kiddie pool is fully equipped with a pirate ship water slide and sprinkler pad. Take the kids to play some soccer, basketball, tennis, archery, mini golf, or volleyball. Also check out their other location in Montego Bay in Jamaica.
Whether geocaching in the Arizona desert, casting for catfish in Georgia, ot our fave getting face to face with ocean critters in Florida, the thrills keep coming. Jean-Michel Cousteau's Ambassadors of the Environment transformed Ritz locales into outdoor classrooms. The flagship program in Grand Cayman boasts a reef and shipwreck exploring submarine. It's expanded to resorts in Kapalua in Maui and Laguna Niguel in California.
In Naples, FL, kids follow naturalist "Ranger Randy" Sarton as if he were the Pied Piper. Kids can get up close and personal with sea creatures in the camp's 11 aquariums or don pint-size lab coats to view specimens under a microscope. Marine Encounters, the most popular program, takes kids to the shore, where they take turns hauling in a net, then study the bounty together.
Each outpost has its own itinerary. Children channel their inner buckaroo at Lost Pines near Austin, TX, or hunt for real Indian arrowheads after Cowboy Storytime in San Antonio. Kids make maracas and adobe bricks, then horseback-ride through sacred forests at Camp Tamaya in Santa Ana Pueblo, NM. Another option: baking cornbread with a member of an indigenous tribe. At the Waikiki Beach resort, kids go to the Waikiki Aquarium to learn about jellyfish, sea lions, seahorses and then design and fly your own kites at Kapiolani Park. Use their Babies Travel Lite program and fly through security. Preorder everything from formula to diapers. It'll all be in your room when you arrive.
No need to nag your kid to eat right or get a little exercise. Well, at least not on vacation. Fairmont has mastered both, starting with the nutrition-packed children's faves at their clubs: whole-wheat spaghetti and lean meatballs, low-fat pizza, and reduced-sugar chocolate mousse, all washed down with unsweetened juices and smoothies. At the Scottsdale Princess, kids in Bobcat Billy's Clubhouse go lagoon fishing and play filmmaker on a video safari in the McDowell Mountains. Scamper to the zero-entry pool with pop jets that spurt out unpredictably, to toddlers' delight. Ride BMW cruise bikes or take on any of seven sports-themed obstacle courses. At the Riviera Maya location kids get cookie making time, make a Mexican Pinata or play Bingo. Teens can go on a boat tour adventure, find pirates' treasure, or bike riding. At the Fairmont Whistler they offer weeklong kids camps throughout the ski season at three mountain faces, but the only one you need to know about is the one at Blackcomb Base. It is just a two-minute walk from the resort. Kids are assigned to one of three age groups and have the same instructor all week.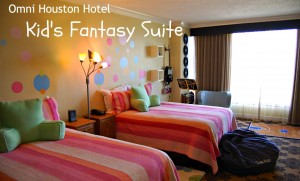 Omni Sensational Kids
Li'l guests snag a gratis backpack with a hacky sack, magnifying glass, Twizzlers, and a mini-Frisbee. Milk and gooey-warm cookies are waiting at bedtime. At the Amelia Island Plantation in Florida, campers comb the beach for shark's teeth and taste edible plants like saltwort pulled from the marsh. They soar above canyons during the zip-line Canopy Tour in Bretton Woods, NH, or pan for gold in Bedford Springs, PA. Kids can talk back to Buddy, the macaw at the Plantation's center. Tanner the Turtle leads storytime and delivers free frozen treats.