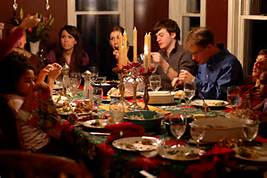 Whenever my family gets together for the holidays, this is a favorite game we play around the table. We call it 21.
This game is simple enough for 4-year-olds to play, but has is also fun and challenging with older kids and adults as well. It is a perfect anywhere, anytime game. Anyone who can count to 21 can play it.

Here's how it goes:
Everyone around the table take turns counting aloud. The first person starts at ONE and the game is over when the counting reaches TWENTY-ONE.
Each player counts aloud by saying one, or two numbers in order from where the other player stopped counting.
Whoever says the number TWENTY-ONE, is the loser. For example, in this game with 6 players:
        Player One says… 1
        Player Two says…2,3
        Player Three says…4,5
        Player Four says….6,7
        Player Five says…8
        Player Six says …9,10
        It goes back to Player One. As you get closer to 21 you can try to figure out to say one or two numbers to make sure 21 doesn't land with you.
The game goes quickly and the more rounds you play the real strategy comes in.
It is really great to all sit around the table with my 94-year old Grandmother and my 7-year old nephew and all be able to play this together. And what is a family holiday with out a little competition and scheming to try to figure who might lose that round as the game goes around the table.
---
Creamy Egg Nog with Dark Rum and Coconut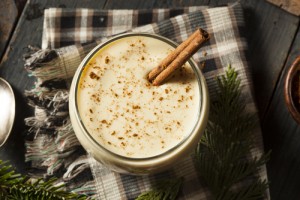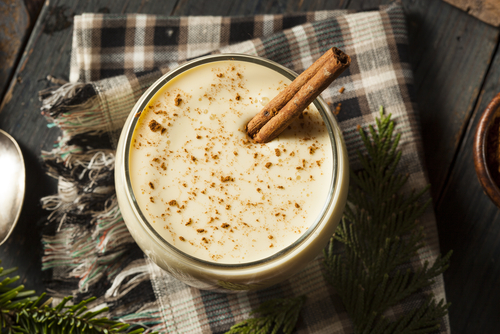 ---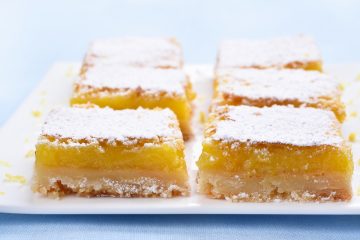 Emily's Luscious Lemon Squares: 
That Perfect Balance of Sweet and Tart.