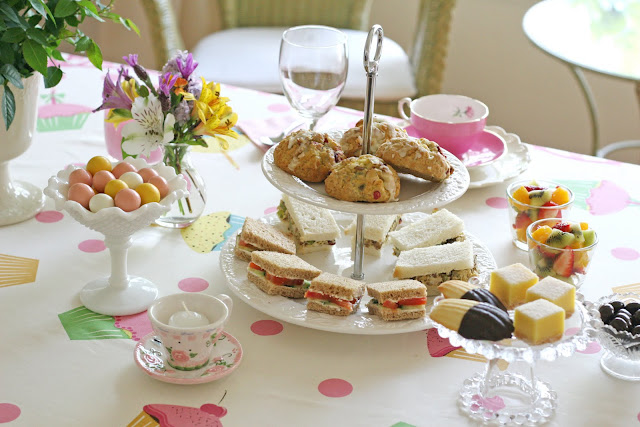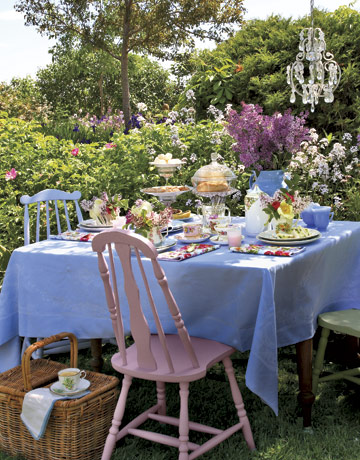 Tea Parties are a wonderful way for women of all ages to connect and they're perfect for celebrating an occasion like Mother's Day. Mix and match modern and traditional elements to fit the celebration and add a colorful flower arrangement. Brew your favorite blends and set your dining room table for an informal tea with pretty china cups, tea service sets, or other fine hostess items such as linens, table napkins, china, tongs, butter dishes, sugar bowls or napkin
rings.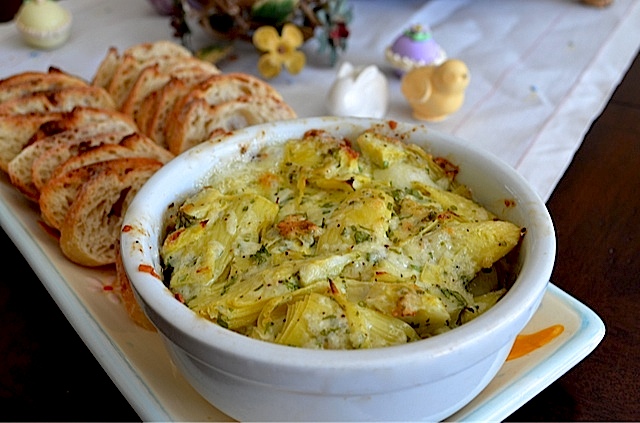 If you want to add to your collection of tea service items, check out a local antique shop where you can pick up some new treasures. For tea sandwiches try this Smoked Salmon & Horseradish Spread on toast. Add finger foods like Baked Brie with Herbed Artichokes,  Deviled Eggs,  and Coconut Shrimp Balls. For the sweet stuff bake some Butterscotch Drop Scones, Blueberry-Lemon Tea Cake, or Luscious Lemon Squares.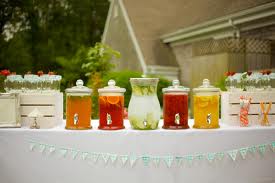 SET UP A TEA BAR – think coffee bar or beverage bar.
The goal is to create an eye-catching and practical space where guests can find everything they need to prepare a special tea beverage. A little dedication of time and effort spent to create a Tea Bar in your home, will result in a fun focal point for your tea party. First, find a surface that is large enough for several guests to prepare their tea of choice at the same time – this will be the foundation of your Tea Bar.
A Tea Bar can feature one or all of these 3 Tea Services: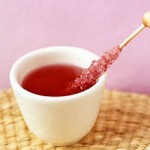 1. Hot Tea – Offer an interesting selection of teas, including flavored varieties and at least one herbal selection. Allow guests to hand select a tea and prepare their own cup. Offer lemon, honey, milk, cream and sugar on the side. Display a variety of teacups, saucers, spoons and a dish to deposit used tea bags. To make a Tea Bar pop, use Rock Sugar, Honey Dippers and a collection of vintage teacups.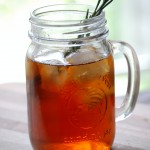 2. Iced Tea – Prepare a variety of iced teas before guests arrive and display in pitchers or beverage dispenser. Label iced tea options and make sure to include a caffeine-free option. Give guests the option of further cooling their tea by making ice readily available in an ice bucket – don't forget the tongs.
3. Tea Cocktails – Prepare a Signature Tea Cocktail prior to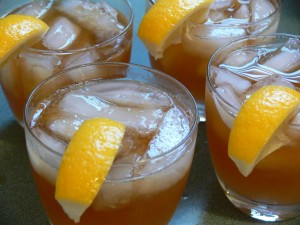 guests' arrival. I love this unexpected addition to a Tea Bar – your guests will be delighted and intrigued by the notion of a Signature Tea Cocktail at a Tea Party. Try recipes that include Firefly Sweet Tea Vodka.
---
I Can't Imagine Surviving Without My Mom.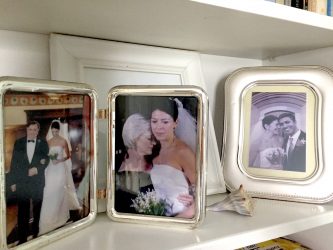 ---
When Life Gives You Lemons, Make (Spiked) Lemonade.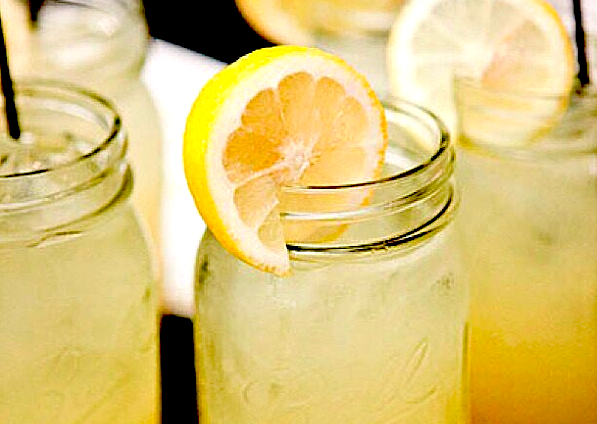 ---
BETTER DAD = BETTER SEX…Trust Us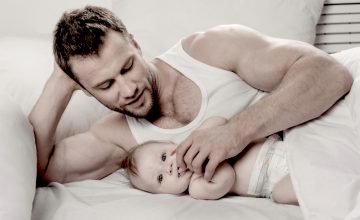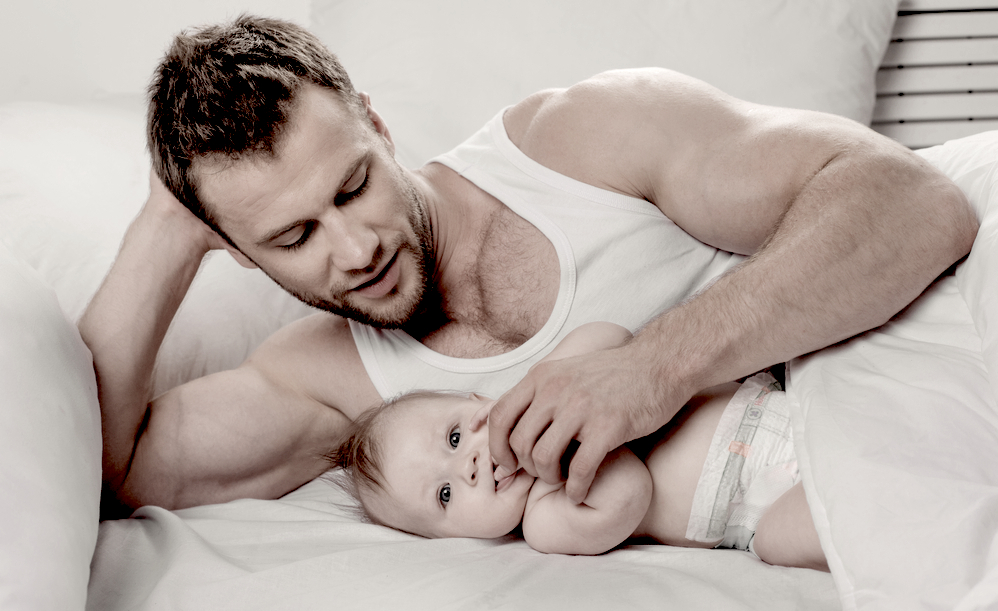 ---
---
Can Beer Make You Look Younger?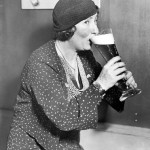 ---
Read This Before Taking the Botox Plunge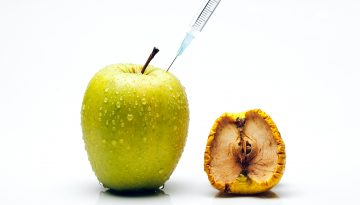 ---
Teen and Alcohol: What You Should Know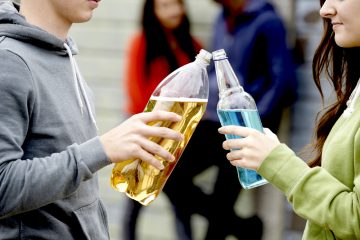 ---
How and When to Talk About Sex with Your Kids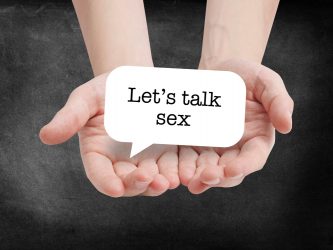 ---
Ever Considered Taking a Family Adventure…by Train? Amtrak Adventures.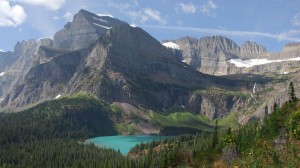 ---
Fabulous Family Resorts with Kids.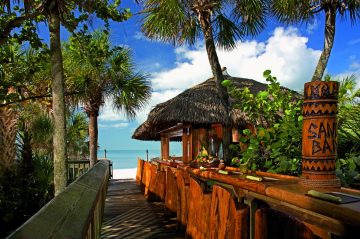 ---
Is Homemade Slime…Dangerous for Your Kids?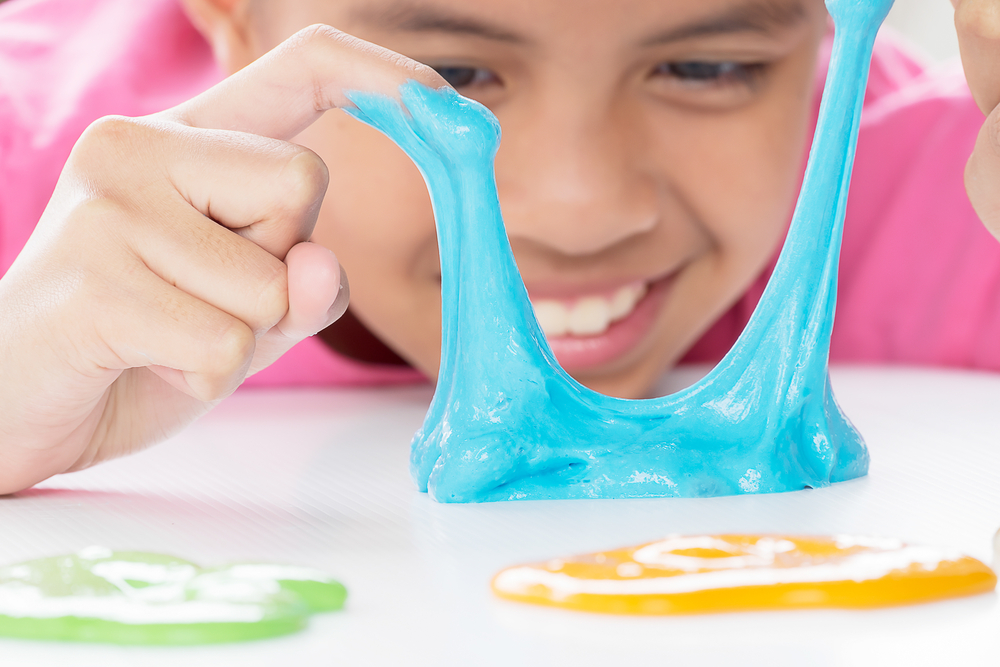 ---
One bite will transport you to a place just shy of heaven:
Chocolate Chip Cookie and Oreo Fudge Brownie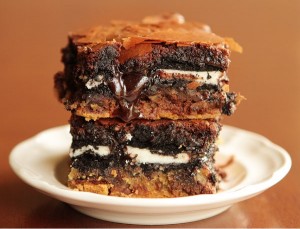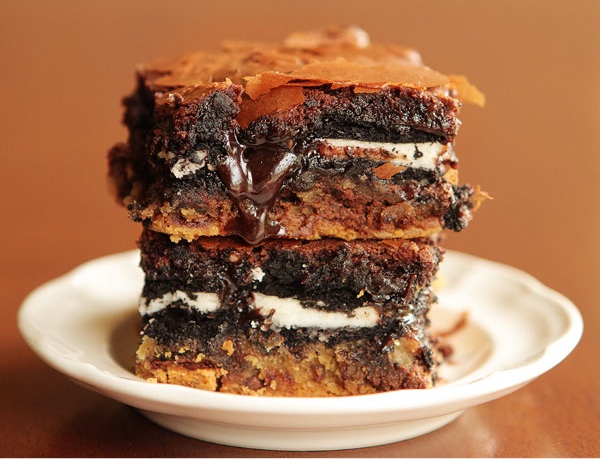 ---
Is 50 the New 40? Please Say "Yes!"