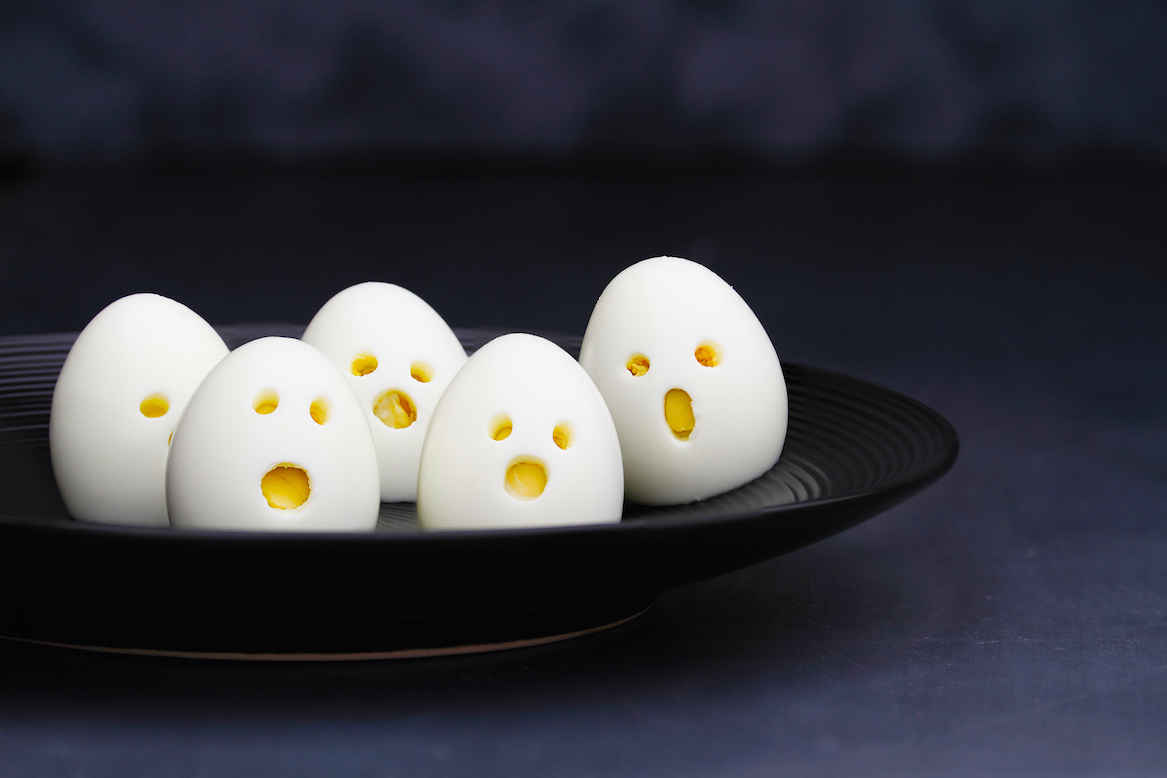 Looking for something beyond sweet treats to fill their bellies on Halloween? Try these ghoulish hard boiled eggs. Or surprise them and put them in their lunch box this month. Here's how to make them. It might take a few tries to get your groove but even if you don't make perfect circles, they can still look ghoulish!
Directions
After you let your hard boiled eggs cool, peel them. Slice the bottom of the egg to make it flat so it will stand.
Use a straw to make a circle in the egg but don't push it in too far. You only want to go through the white of the egg. Twist the straw to cut out the circle. You have to come at it at an angle. You could also use the tip of a sharp knife to cut out the shapes.