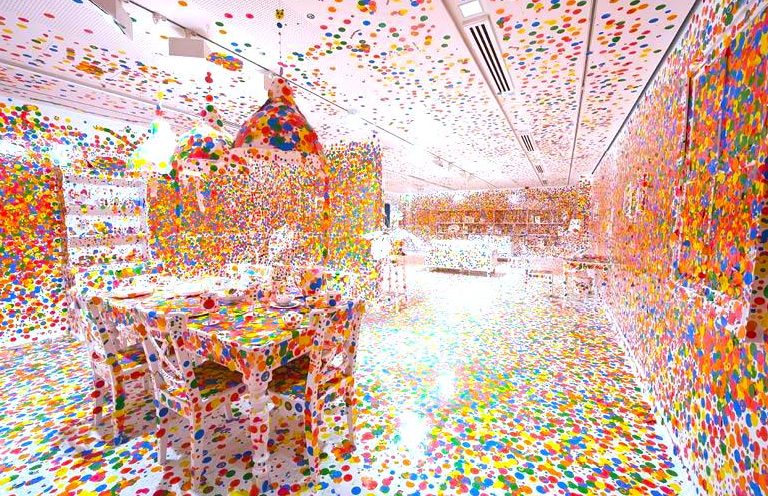 July 7, 2018 to  September 30, 2018
As an artist, I am always in awe of artists who can truly create a multi-sensory, other-worldly experience. This is exactly what Yayoi Kusama's, Infinity Mirrors, promises for her guests. This show is a reason to get a membership of you don't already have one; members will get first dibs on tickets and this show is sure to sell out.
The exhibition features seven Infinity Mirror Rooms. Kusama's exhibition is meant to be brief and completely immersive; there's no audio guide. Just you and the room. You'll go inside six of them, but on the seventh, you just get a peek. With the use of mirrors, these small rooms create an illusion of infinite space...like in the pumpkin room where it appears that these illuminated pumpkins that go on and on and on.
Take it in quickly! You will only have 20 to 30 seconds in each room! The artist intended each experience to be brief and personal; only two to three people can be in the room at a time. Once you've seen it, thats it. No, reentry is not allowed.
The exhibition spans the range of Kusama's work, from her groundbreaking paintings and performances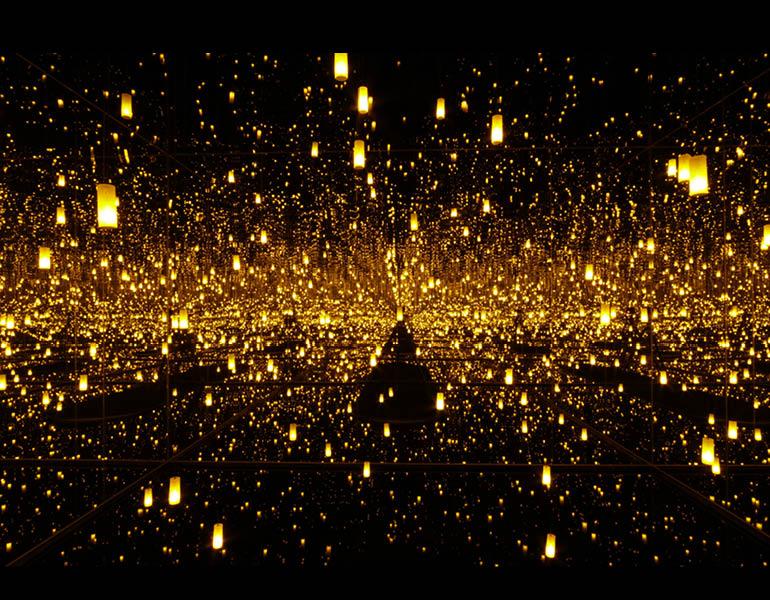 In the 1960s, Kusama staged polka-dot "Happenings" in the streets of New York–how I wish I would have been around for those. Her immersive installations and the US debut of her recent series of paintings, My Eternal Soul. Visitors have the unprecedented opportunity to experience seven of Kusama's captivating Infinity Mirror Rooms, including Where the Lights in My Heart Go, exclusive to the exhibition's presentation in Cleveland. Yayoi Kusama: Infinity Mirrors provides an unforgettable sensory journey through the mind and legacy of one of the world's most significant artists.
How to See It:
• There will be no on-site ticket sales and tickets will be for a specific time.
• Buy tickets ahead of time online or by phone at 216-421-7350. $30 for adults, $15 for children 6–17, and free for children 5 and under (limit 2 children up to age 17 per adult ticket).
• Members have an advantage: tickets will be available through a presale on Monday, June 18 at 9:00 a.m.
• The general public can purchase tickets starting Monday, July 16, at 9:00 a.m., and are limited to 4 tickets per transaction
---
10 Outdoor Summer Events You Shouldn't Miss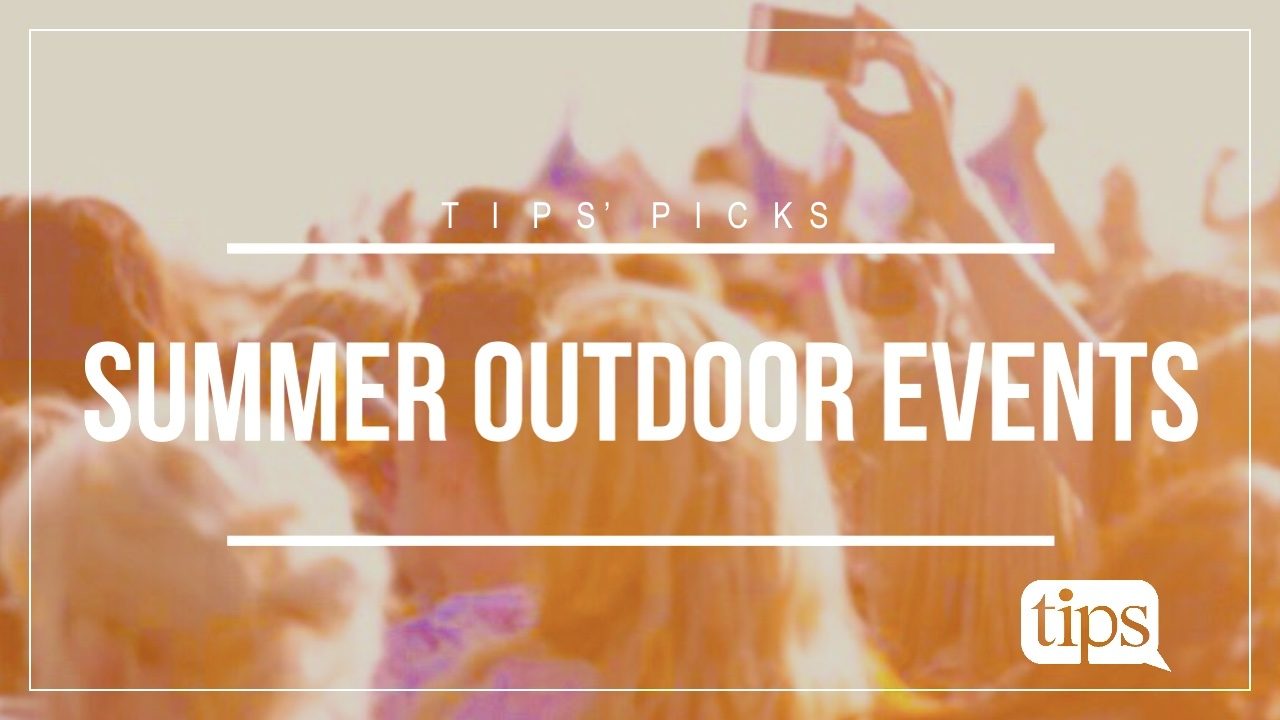 ---
What Does Your Cocktail Say About You?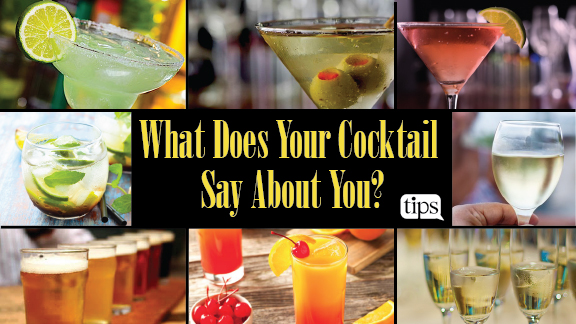 ---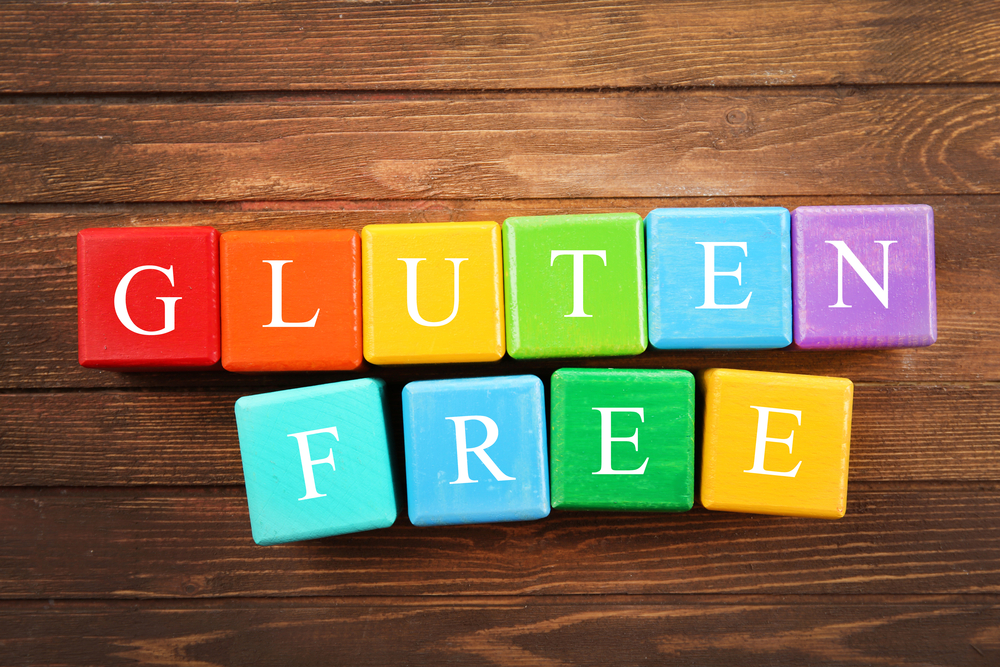 ---
Everything You'd Ever Want to Grill