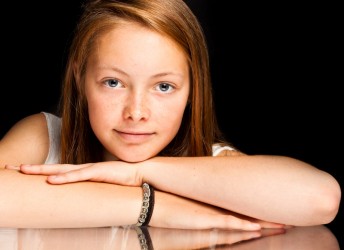 What parent doesn't want to raise their daughter to be strong, confident, happy and kind? But we all know it can be a struggle. We can all take a little guidance from Founder and Executive Director of Girls Leadership, Simone Marean. Just read their mission statement and you'll want to hear everything that Simone has to say: "To teach girls the skills to know who they are, what they believe, and how to express it. Sounds simple enough but how do you actually put those words into action?
On Wednesday, February 10, 2016, you'll have a chance to listen to Simone's ideas first hand as part of Ridgewood's Community Outreach Programs. Simone's talk will focus on practical, actionable advice that you can use at home to help support the young girl or girls in your life. Her presentation will cover the development of girl dynamics from pre-school through high school. Girls Leadership works not only with girls themselves but with the people who surround them in their lives: their parents, teachers, and caregivers.
For over ten years, the national non-profit organization, Girls Leadership, has awakened thousands of girls to a new, bold definition of leadership. Co-founded by bestselling author, Rachel Simmons, Girls Leadership believes that leadership is a way of life, which begins in girlhood. We define leadership as a girl's ability to know how she feels, say what she needs, and respond courageously to her mistakes. Girls graduate from their programs more emotionally intelligent, resilient, and confident.
Simone has taught Girls Leadership programs and presented on girls across the country and internationally, including the Oprah Winfrey Leadership Academy for Girls and the American School in Dubai. Simone has a Masters degree in Educational Theatre from NYU and taught at many New York City schools including The Young Women's Leadership School, and The Brearley School. She has appeared on the Today Show and KQED's Forum. Simone sits on the board of directors of the Julia Morgan School for Girls in Oakland. Simone grew up on the north shore of Boston and graduated from Bryn Mawr College Magna Cum Laude. She now lives in Berkeley, CA.
"Raising Resilient Girls" will now be held on Wednesday, February 10, 2016 from 7:00-9:00pm in the Benjamin Franklin Middle School Auditorium, 335 North Van Dien Avenue, Ridgewood, NJ.
This event is co-sponsored by The Valley Hospital, with support from the Ridgewood Education Foundation and the Home and School Association.