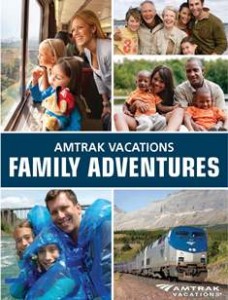 Amtrak Vacations use America's vast rail infrastructure to offer multi-city train vacations across North America. Amtrak Family Adventures have itineraries which are customizable. There are nine itineraries designed with activities for groups with a wide range of ages. The series includes programs for New York City, Washington, D.C., Chicago, Orlando, Philadelphia, Niagara Falls, Grand Canyon and Glacier National Park.
What kid doesn't love a train ride? And what parent doesn't love not having to drive? During Amtrak's multi-day rail adventures, you won't have to touch a steering wheel. And if the offspring dare to ask whether we're there yet, you can tell them to go ask the conductor.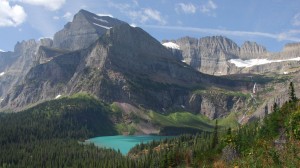 Family Adventures were designed with family time in mind and feature some of the most popular and sought-after destinations throughout the United States and Canada. Let your imagination soar with spectacular sights, fun-filled activities and fascinating learning experiences that are fun for families of all ages. Your family adventure begins the moment you board the train. With hassle-free rail travel, plenty of room to roam, flexibility and spectacular views through panoramic windows. Discount applies to the per person package for travelers aged 2-15 at the time of travel.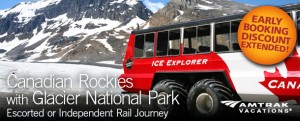 Programs range in price from $499 for the Niagara Falls program, which includes two night hotel accomodations, three meals and cruise, Journey Behind the Falls and much more, as well as rail transportation, to $1,369 for the Glacier National Park program, which includes three nights in Glacier National Park, three meals, Big Sky Circle tour of Glacier National Park and roundtrip coach accommodations aboard the Empire Builder. This trip starts in Chicago.