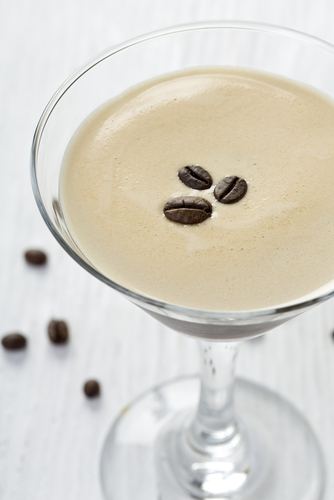 Cold weather isn't the only time coffee is in vogue.  Coffee, Espresso and Espresso vodka cocktails shaken, stirred and served martini style and on the rocks are a favorite year round.
Ingredients:
1 measure cold espresso
1 1/2 measure vodka
1 1/2 measure coffee liqueur
1 measure Crème de Cacao


Directions:
Combine liquids in cocktail shaker with ice. Shake to blend and chill. Strain into chilled cocktail glass.