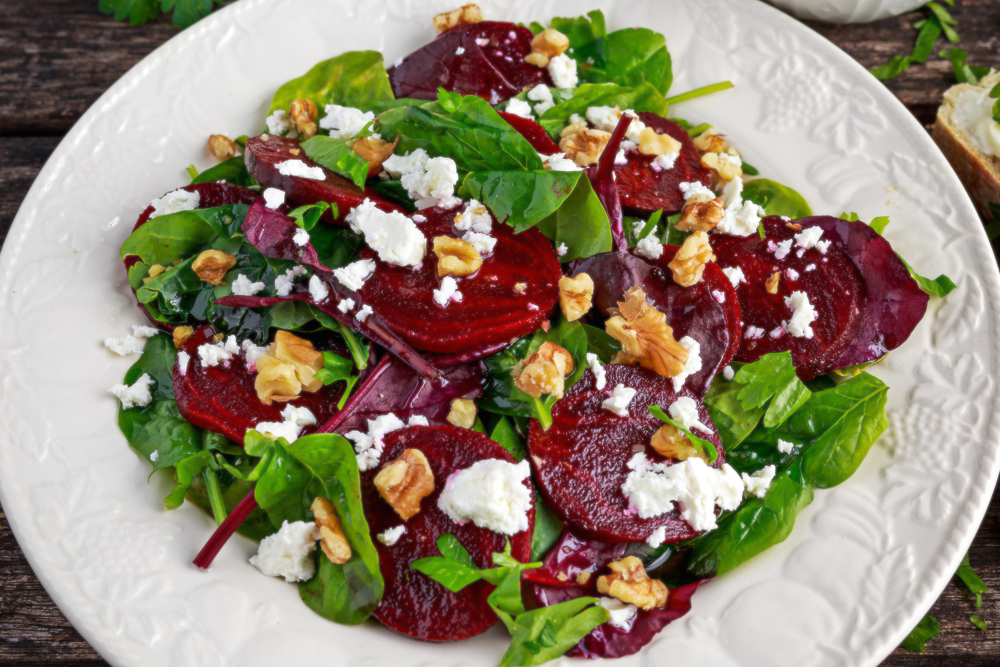 I love beets! I love their beautiful, rich colors; love the way they taste and love that they are rich in antioxidants. I could eat them roasted wit a little salt, but love them even more when they're accompanied by candied walnuts and goat cheese! This is one of my favorite salads.
4 Medium beets–red, yellow, or orange
1/2 cup candied walnuts
4 ounces goat cheese crumbled
package of baby greens
balsamic vinegar reduction
Set oven to 350°. Scrub beets, cut off stems, peel beets and wrap in foil. Place in a casserole dish or on a baking sheet. Roast in oven until cooked through, approximately 45 to 60 minutes. They'll feel tender when poked with fork.
Let cool for 10 minutes. Slice into 1/4-inch thick slices. Place on a bed of greens with candied walnuts and goat cheese. I simply add salt and pepper and drizzle with Alessi's Balsamic Reduction which is rich and sweet–you don't even need dressing.