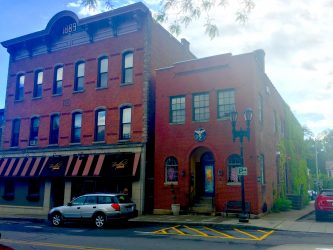 I lived in Brooklyn for 16 years, so I felt a sense of belonging as I walked around Beacon, NY last weekend. The town was settled in 1709 and has gone through lots of changes in it's 300 year history but word on the street is that Brooklynites have flooded this town…and revived it. Over the last few years, new restaurants, galleries and a cool hotel opened up. With the mountains in the background and the laid-back, grungy art vibe, it felt a little bit like Brooklyn to me and a little bit like a Colorado mountain town. It had the perfect mix of outdoor fun, shopping, culture and great food. With a diverse population of around 15,500, by the end of the day I wondered…do they have room for 5 more? Yes, we loved it that much!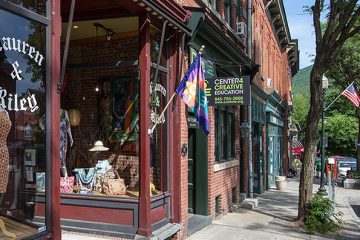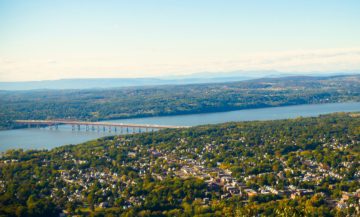 HIKE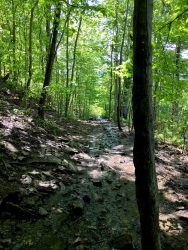 Before you hit the town, start with a hike on Casino Trail. It takes about 90 minutes round trip and ends with a spectacular view at the top. Easy enough hike to do with the kids. It does get a little muddy after a rainfall. There's ample parking in the lot near the trailhead. The trail starts with a staircase of about…500 steps. Then, turns to a rocky, steep, well-marked trail that winds around the mountain and ends with beautiful views of the Hudson Valley and the city on a clear day. More info on hiking Mt Beacon.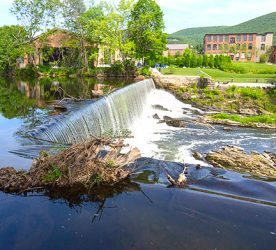 If you're not in the mood for a hike, at least check out their rushing waterfall. The waterfall of Fishkill Creek goes right through downtown Beacon towards the end of East Main Street.
SHOP
• Blackbird Attic. For such a small shop, I spent a lot of time here. Carefully selected, second-hand funky-cool shoes and clothing, handmade jewelry, soaps, candles in scents that make you swoon. You won't walk out empty-handed. Blackbird Attic, 442 Main Street.
• Lauren and Riley. Get a one-of-a-kind, fresh new dress here. The window alone will draw you in! They carry everything from women's clothing, shoes and purses to children's clothing or gifts. Lauren and Riley, 462 Main Street.
• American Gypsy Vintage. Think Bohemiam Biker style with Harley Davidson tees, ripped jeans and biker boots.  American Gypsy Vintage, 263 Main Street.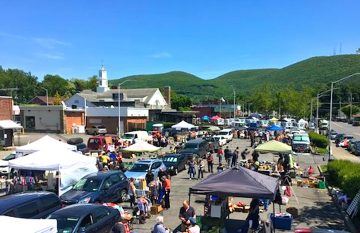 The Flea
I love a good flea! Beacon's is on every Sunday through November as long as the weather cooperates! Peruse the lot for treasures including Vintage clothing from Abigail at Psychedelic Sunset Vintage; gems and sea glass; home goods made from reclaimed lumber by Bell Custom Woodworks; art and jewelry handcrafted and inspired by nature by Myriad Mirage. The flea market is located at 6 Henry Street. For more info on the: Beacon Flea Market.
GALLERIES
For a listing of galleries and upcoming show and opening, visit BeaconArts. Second Saturday is a great time to visit; it draws hundreds of art-lovers and visitors each month. We stopped into Morphicism, artist Jay Palefsky's studio and felt compelled to buy 2 intricate small pieces. The walls are lines with shelves of wood boxes holding tiny, moving canvases inside of everything from nature to city scenes. My kids were fascinated. Jay couldn't have been friendlier. He took the time to explain his process with us and chatted about how Beacon has changed over the last 10 years.
The kids also loved Dream in Plastic. Its filled with thing you don't need but are fun to look at. And you'll probably walk out with something. The boutique, originally from Brooklyn, has an eclectic mix of housewares, crazy artsy toys, vintage stuff, accessories, bath & body items, colorful weird socks that only my middle-schooler would wear, and adorable push kooky stuffed characters. 177 Main St.
DINING
There are tons of fun, cool options and most seemed very kid-friendly (though a part of me wished I was with my husband without kids and staying for the night.)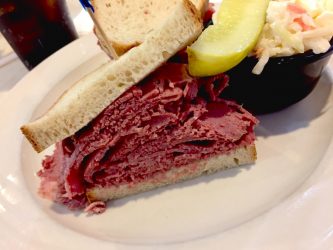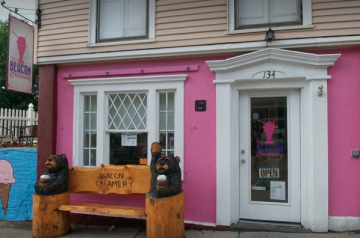 • The Yankee Clipper. My kids picked it the Clipper out on the street because it looked like an old-fashioned diner. The minute I saw the corned beef on rye on the menu, my decision was made. The corned beef was piled high as it should be! The diner has been there since 1946 and is family-run. They couldn't have been sweeter to my girls.
Yankee Clipper, 397 Main St.
• Beacon Creamery. Grab a cone at the creamery. 134 Main Street
• Cafe Amarcord has a warm, urban feel inside with beautifully plated dishes that you can enjoy at the bar or at tables serving favorites like Polenta & Wild Mushroom, Grilled Calamari and Fettuccine & Short Rib.
Cafe Amarcord, 276 Main Street.
• The Roundhouse. Sit with a lovely view of the falls or in the open-air space that opens to Main St. Chef Brennan creates creative dishes that are sourced from local farms, and wineries. He uses a "nose to tail" theory using the whole animal, not just picking the prime parts as is standard practice for most restaurants–love that.
The Roundhouse, 2 East Main Street.
• Kitchen and Sink has a homey feel, a menu based on local farm-to-table and was voted "Best New Restaurant 2016" by Hudson Valley Magazine.
Kitchen and Sink, 157 Main Street.
• Max's on Main is your spot for beer, wings, burgers and beers. Is the perfect spot to sit at the bar, chill out to live music and take in the music memorabilia on the walls.
Max's on Main, 246 Main Street.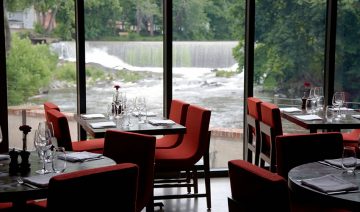 STAY OVER
Orginally a textile factory built in the early 1800s, 200 years later, it's the site of the hip, cool Roundhouse hotel that overlooks a beautiful, rushing waterfall. It's situated in the heart of Beacon–you can stay here and walk out the doors to eat, shop and drink. The modern industrial look is a mix of  reclaimed wood, cement, zinc countertops and sparkly light fixtures. Make a point to dine at their restaurant! Chef Brennan creates creative dishes that are sourced from local farms, and wineries. He uses a "nose to tail" theory using the whole animal, not just picking the prime parts as is standard practice for most restaurants–love that. The Roundhouse, 2 East Main Street. 845-765-8369.
After a day here, I understood why the Brooklynite have flocked.
It has it all but on a small scale: history, culture, outdoors and a quick trip to the city!
---
Take a Day Trip to…The OTHER Little Italy.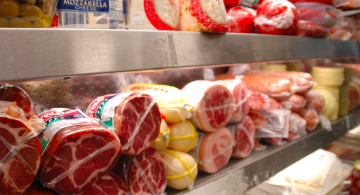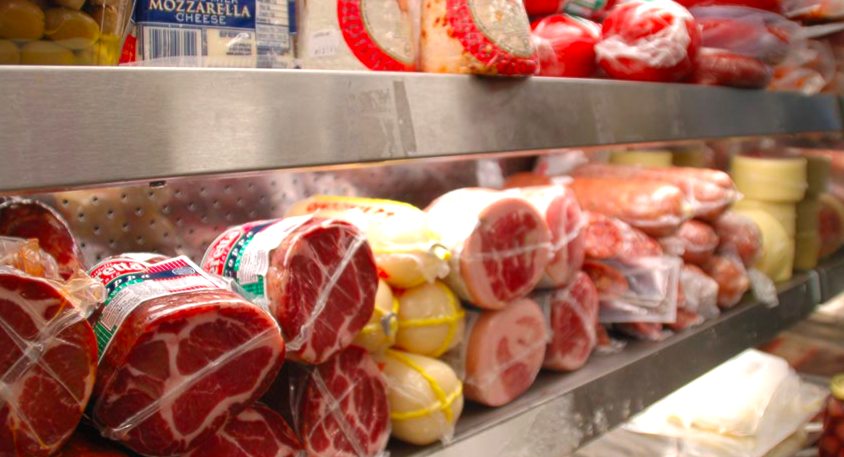 ---
Off the Beaten Path in Puerto Rico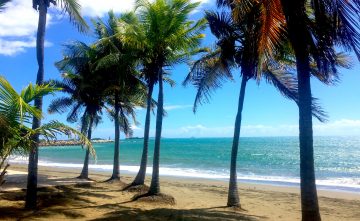 ---
Thinking of Getting Away? Here are Some More Ideas:
Ever Considered Taking a Family Adventure…by Train? Amtrak Adventures.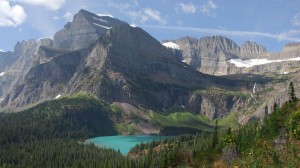 ---
Our Favorite Cocktail of the Moment: Spiked Lemonade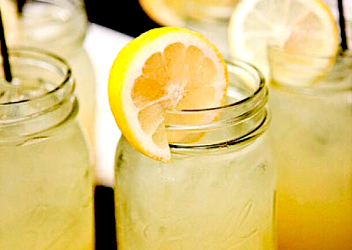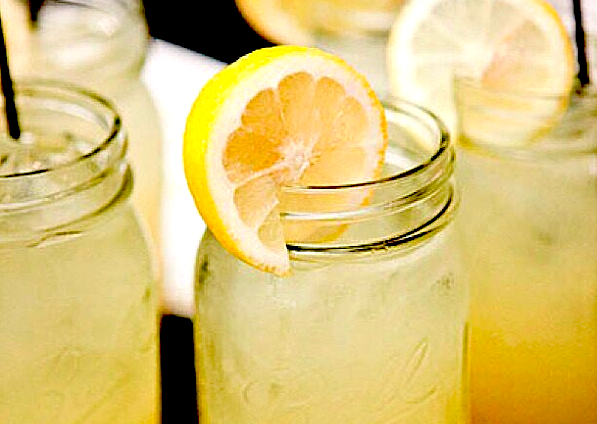 ---
Fabulous Family Resorts with Kids.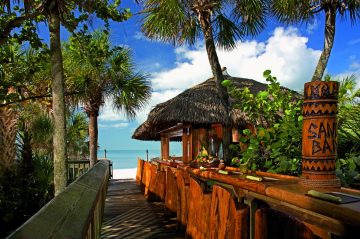 ---
 Las Vegas and the Grand Canyon.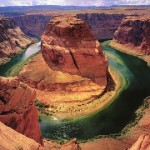 ---
Golfing with Kids.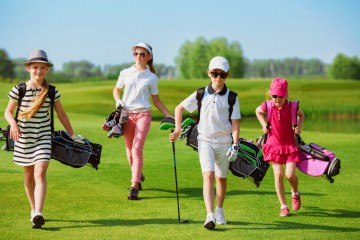 ---
You'll Be SHOCKED to Find Out
What Your Furniture Says About You!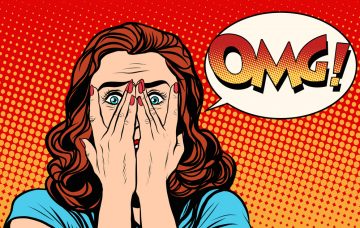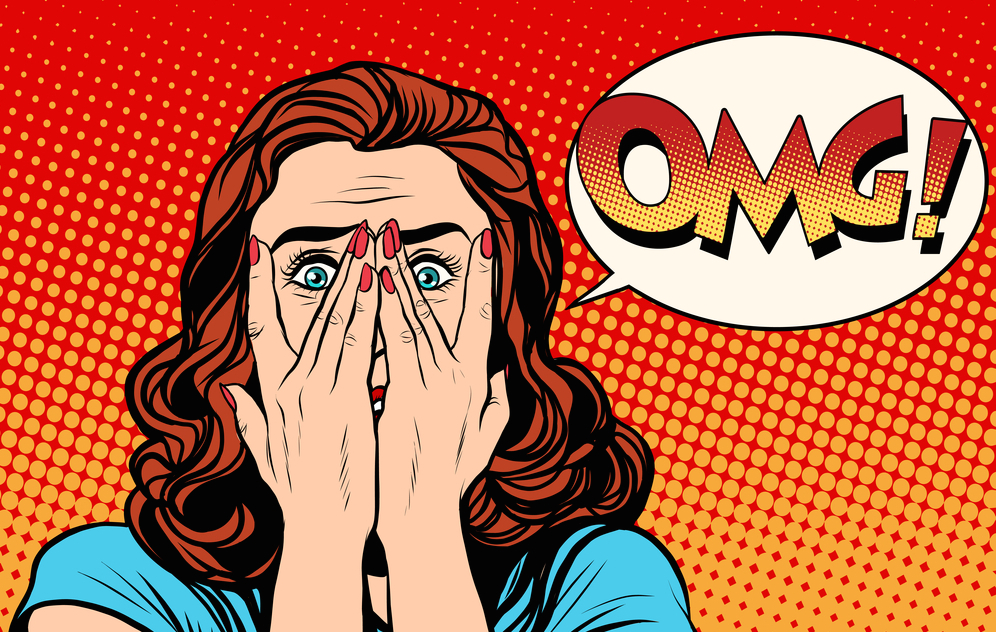 ---
Calling All Ice-Cream Fanatics! Try Our Waffle Ice Cream Sandwich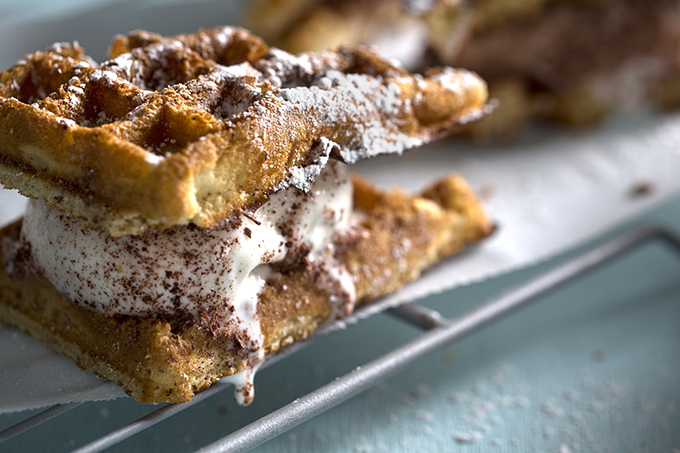 ---
 A Gooey, Juicy, Even a Bit Crunchy, Sloppy Burger You Will Love:
Nacho Burger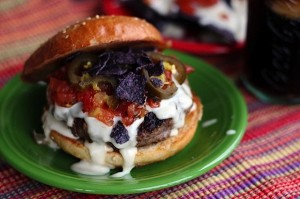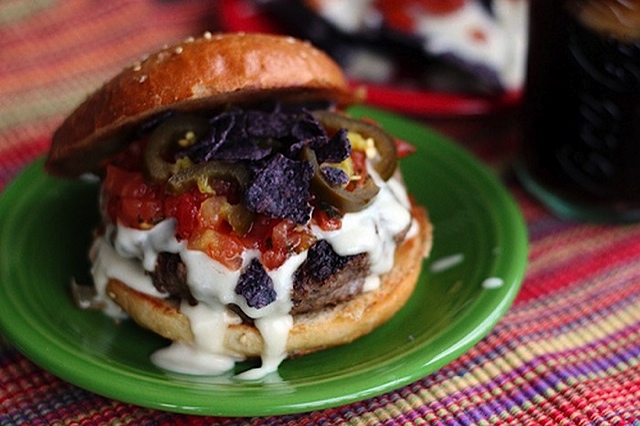 ---
Something Comforting, But Not Too Heavy:
Pork Sage Meatballs.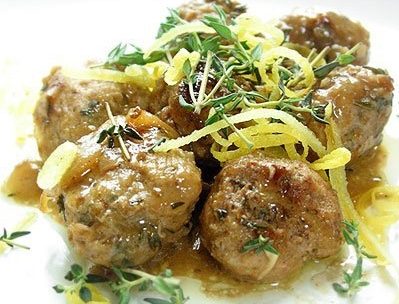 ---