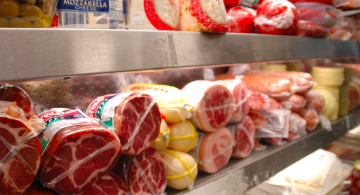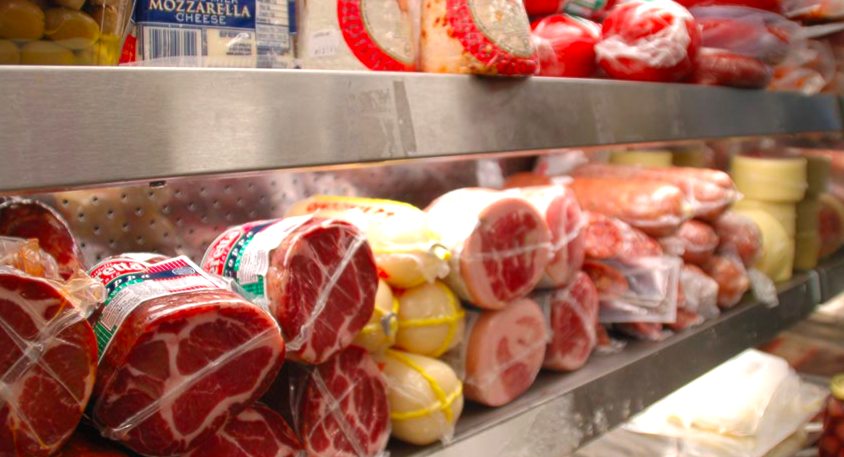 When tourists think of Little Italy, they usually think of the lower East side in Manhattan. When New Yorkers think of Little Italy, they think Arthur Avenue in the Bronx. I took a day trip there with my family last weekend to do a little gastronomic exploration. It was well worth the trip. Arthur Ave is lined with restaurants, meat shops, fish shops. You can shop and eat until you drop…or roll. We passed a charming outdoor stand by the fish market where a gentleman was serving up fresh oysters to order to customers outside. You don't see that every day on the street!
Our final destination was Arthur Avenue Market, an indoor Italian style bazaar. The inside of the market was just as I'd expected: vibrant, colorful, bursting with energy and wafting with delicious aromas and lined with counter that seek Italian delights. There was a pastry counter with the usual suspects: cannolis, biscotti, pastel colored macaroons, lobster claws and cookies.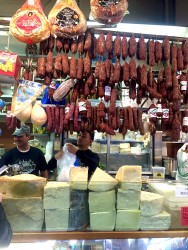 At the meat counter, a guy yelled, "What can I get you…where you from NJ?" "How did you know!?" "Eh, you look confused. Not as confused as the guy next to you from CT though." There were people from all over the tri-state area coming to get their goods. They had every meaty delight you can think of:  Salami, Soppresata, Prosciutto and Copa. There were thick cuts of pork, steak and chicken, coilied rows of sausages. Two signs read: "We have pheasant." and "We have baby goat." My kids were mesmerized by the small limp rabbits laying behind the glass. Not sure what you want, they'll give a generous sample of anything that peaks your interest.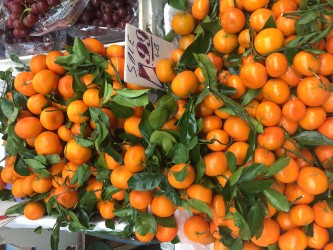 The fruit area had a beautiful assortment–clementines with green leaf stems–and at great prices. One of my favorite areas was the olives, olive oils and balsamic vinegar. Big barrels of fresh olives in shades of green, brown and black lines the area to sample. Flavor-infused balsamic vinegar that was so sweet you could eat it plain with a spoon. My favorite was the fig-infused.
And in the middle of the market is a car serving wine and beer. After exhausting yourself making decisions on which meat, cheese and pastries your heart desires, you can order a sandwich or a cheese and meat plate, sit down and relax with a nice glass of wine.
Amy's favorite places are Teitel Brothers for the best parmesan cheese. The absolutely best homemade fresh pasta is Borgatti's. You get in line and pick the width of the noodles you want and they cut it right in front of you. They also have ravioli and other homemade types of pasta dishes. The best bakery is Madonia Bakery. It has this fabulous olive bread that you have to try. If you don't like olives pick another one of their delicious breads or desserts. Stop for lunch at Zero Otto Nove for great brick oven pizza and homemade pasta. Located right across from Teitel Brothers.
Enjoy!!!
For directions to Arthur Avenue, visit arthuravenuebronx.com/directions.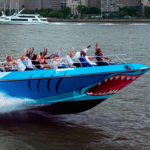 See more of our staff's favorite things to do in NYC .
---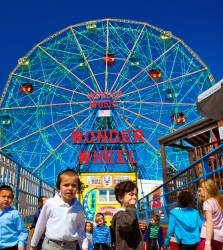 ---
Expensive? Yes. Worth it? Probably.
Black Tap is All That.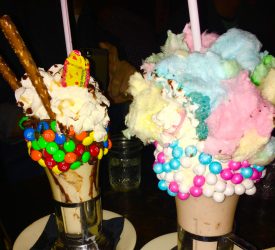 ---
---
4 Tips on Conquering Clutter from a California Closet Expert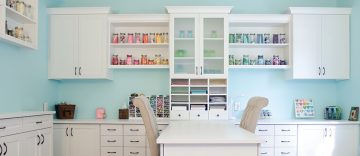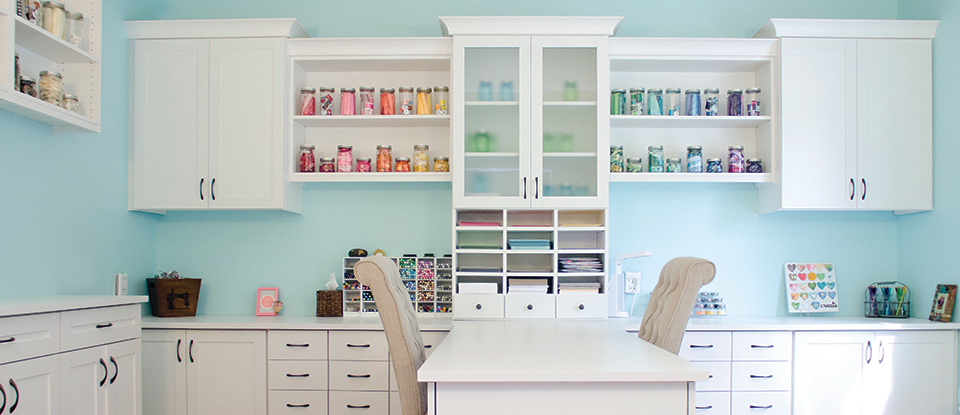 ---
Comfort Food: Warm Up with Shepherd's Pie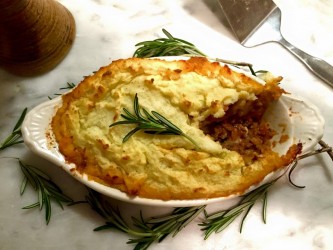 ---
 A Gooey, Juicy, Even a Bit Crunchy, Sloppy Burger You Will Love:
Nacho Burger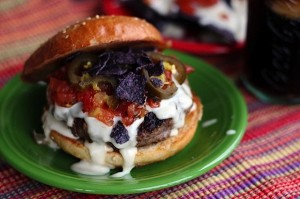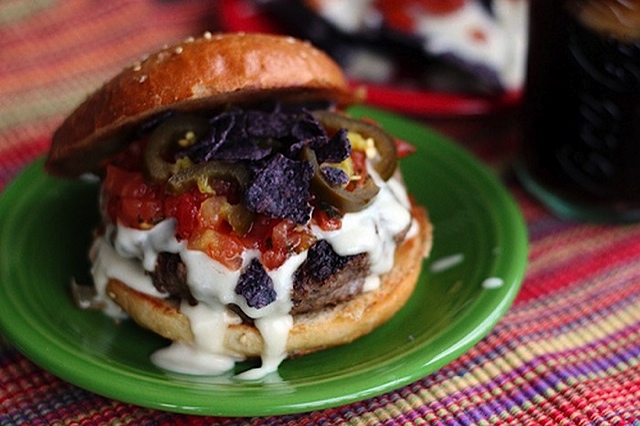 ---
Calling All Ice-Cream Fanatics! Try Our Waffle Ice Cream Sandwich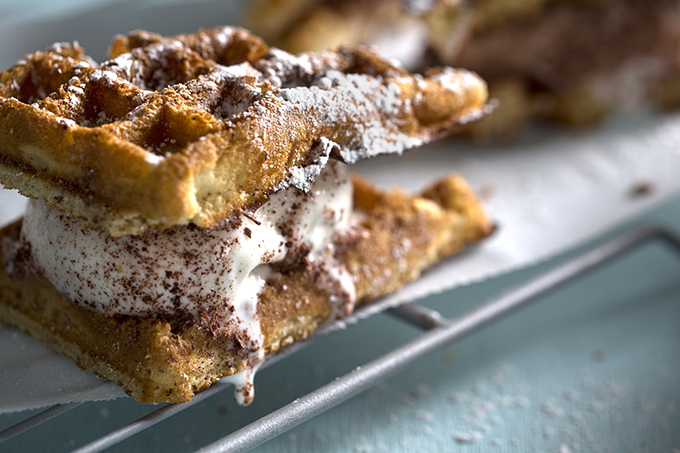 ---
Fish So Good…You Won't Even Realize How Healthy it is:
Zesty Creole Cod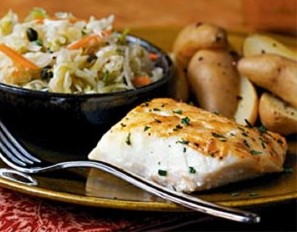 ---
Something Comforting, But Not Too Heavy:
Pork Sage Meatballs.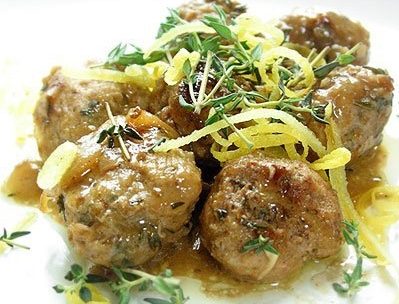 ---
---
A Tiny Little Seed That Packs a Big Punch of Nutrition.