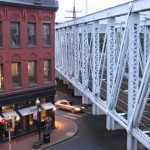 South Norwalk, Connecticut has all the makings of a great day trip. The variety of restaurants and small shops on Washington Street are all in well-preserved and rehabilitated turn of the century buildings of various styles, reflecting the importance of this area as South Norwalk's early 20th century shopping and business center.
TO DO

The Maritime Aquarium
An entertaining, stimulating, and educational experience. Plan on spending a few hours. Seal feedings, IMAX movies, meercats, and a shark and stingray petting pool.  You can bring a picnic lunch as their are tables outside to sit at. There is also a very big sandbox outside to keep the little ones busy.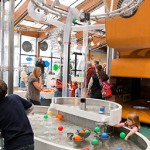 Stepping Stones Museum for Children
A great place to visit when you have young children. This museum is an all 'hands on' place for chiildren. They have many rooms and exhibits that children can touch and learn with. The best part of the museum is the splash area were children can play and be entertained for hours.

TO SHOP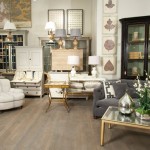 Lillian August
An amazing store with some of the coolest pieces out there. Very high prices, but sometimes you can hit the warehouse sale. Worth a visit to get design and decor ideas from this beautiful showroom.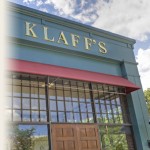 Klaff's
A large home-decorating store with lamps, lighting, faucets, tile, kitchens and all sorts of decorative hardware.
TO EAT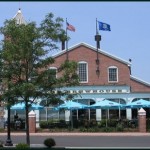 Brewhouse Restaurant
Interesting setting in a replica of a German Brewhouse. At one time beer was brewed here by the original owner.The food is the usual American style. Indoor and outdoor seating.
Chocopologie
A restaurant that turns chocolate into tiny works of art. The various hot chocolate offerings are delicious (hot and spicy version). Everything chocolate is excellent. Light lunches of salads, quiches, soups are very good.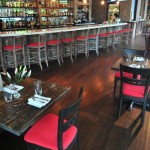 Mama's Boy Southern Table and Refuge
Try some good old-fashioned southern hospitality and cuisine. The newest addition to SONO offers a Georgian-Carolina cuisine with the flavors and dishes like grits, okra, shrimp, catfish, and fried chicken.
A fixture of South Norwalk for over a decade. Very innovative and changing tapas menu. Excellent and diverse wine list.
TO SEE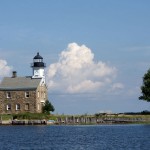 Sheffield Island Lighthouse and Nature Trail
Take the ferry over, probably the best part. There are several pirate actors to greet you. Great for the kids. A short nature trail is available and you can walk the beach.
This Food is Absolutely Insane!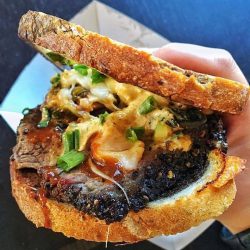 ---
DAY TRIP: The Other Little Italy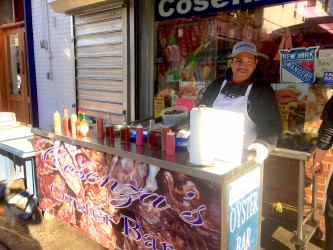 ---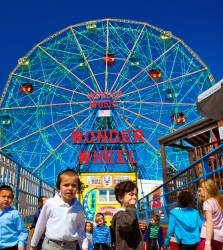 ---
Expensive? Yes. Worth it? Probably.
Black Tap is All That.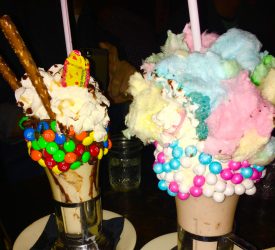 ---
---
Find Out Where You Can See Movies…for Half-Price Movie