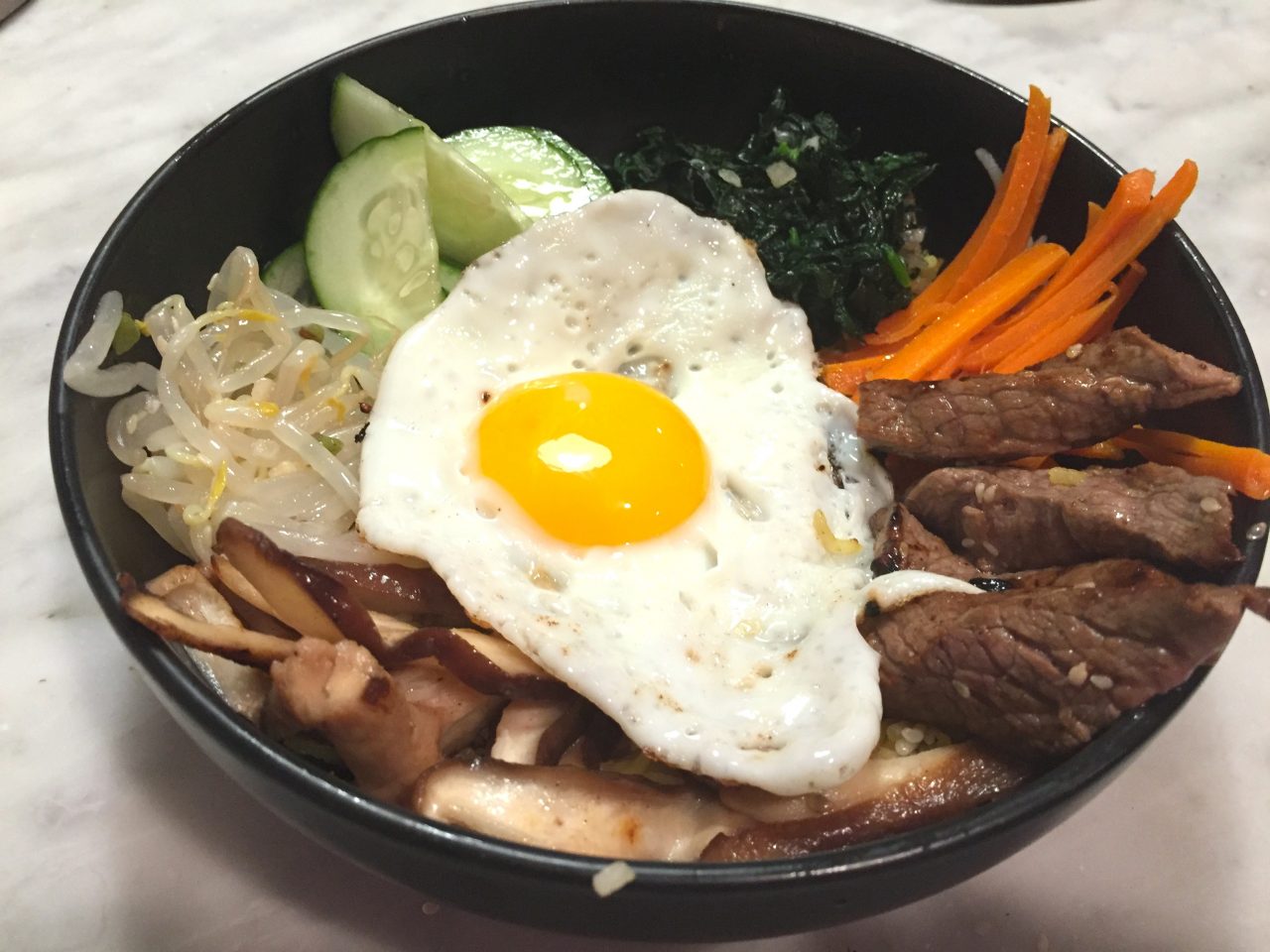 Bibimbap is a colorful mixed rice Korean dish that I have fallen in love with. I love that I can use what I have on hand and make it virtually fat-free. When I asked a Korean friend how they made Bibimbap in her house she said that they would use their leftovers from the night before. So, I thought I'd give it a shot.
Last night, I made Indian Biryani, a rice "casserole" with protein. My husband and I always shove the rice aside and load our plates up with the meat leaving me with a lot of leftover basmati rice. I used the rice to create my version of Bibimbap.
This dish can be done with so many variations: easily vegetarian, with or without the egg on top. Use whatever veggies you have on hand.
Serves 4
INGREDIENTS
4 cups cooked rice (jasmine or basmati is best)
1 lb rib eye thinly sliced
½ tbsp cooking oil
sesame oil
sesame seeds
1 carrot
1 cucumber
4 eggs
4 cups fresh spinach
6-8 shiitake mushrooms
1 cup bean sprouts
Gochujang sauce (available at Whole Foods)
*Remember, this is a dish where you can use whatever you have and like.
MARINADE FOR MEAT
1 tbsp honey
1/4c tbsp soy sauce
1 tsp minced garlic
salt
pepper
DIRECTIONS
1. Marinate your steak (if you choose to include meat) in honey, soy, garlic and 1/2 tsp of salt and pepper. You can let this marinate on the counter while you start your rice.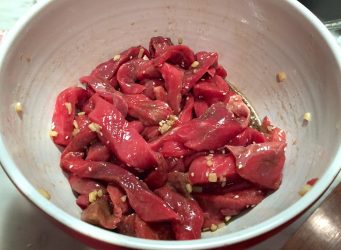 2. Rice. I used leftover rice. Otherwise, you'll need 4 cups of cooked rice.
3. Prepare vegetables. Thinly slice cucumber. Grate or cut carrots into matchsticks. Clean shiitake mushrooms and thinly slice them.
Sauté your veggies. Heat a large skillet (or you can use a wok) over medium flame and add oil. Then add the spinach. Sauté your spinach for 2-3 minutes just until it is wilted. Add carrots to the skillet and cook over a medium high heat for 2 to 3 mins. Add bean sprouts and cook 2 minutes. Set aside in a bowl. Add mushrooms and cook for 2 to 3 mins. Set aside in a bowl.
Drizzle sesame oil over your carrots, spinach or whatever vegetables you chose to sauté. Add a pinch of salt to taste. Sprinkle with sesame seeds.
5. Now, a little timing. You want to start frying your rice and making your egg at the same time. This will give your rice the crunchy texture that you get when you dine in a restaurant and they serve it in a clay pot.  (For a healthier version, you could skip frying the rice.) Warm a skillet over a medium flame with about tsp of sesame oil. Add rice and stir while the rice browns a bit, 4 minutes or so. Remove and put in a bowl. At the same time, start your egg. Heat a nonstick pan over a medium flame. When it's hot, carefully and slowly add your egg so that it holds its shape a but and does't spread too much. I like to cook the egg until the edges are browned and crispy but the yolk is still soft.
Place the rice in the bowl first. Sprinkle with sesame seeds and a touch of sesame oil. Divide the other ingredients and place on top of the rice. Lastly, top with the soft fried egg. Serve with Gochujang sauce if you like it spicy.
---
•••FOR MY KIDS•••
So I've recently been trying to cook more for me and less for them. In this case, me and my husband had the bibimbap and my kids just ate the steak. Everyone was happy.
---
An All in One Indian Dish:
Lamb Biryani with Saffron, Turmeric and Ginger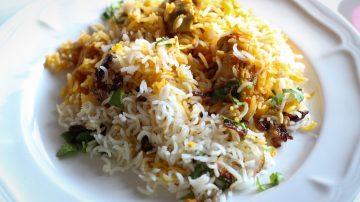 ---
Why is Turmeric so Good For You?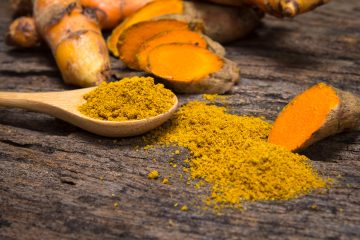 ---
Try our Smoky Indian Eggplant.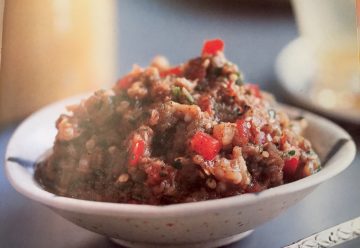 ---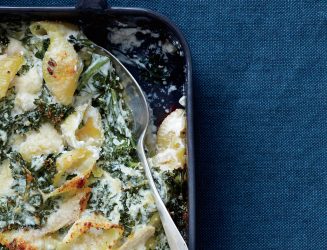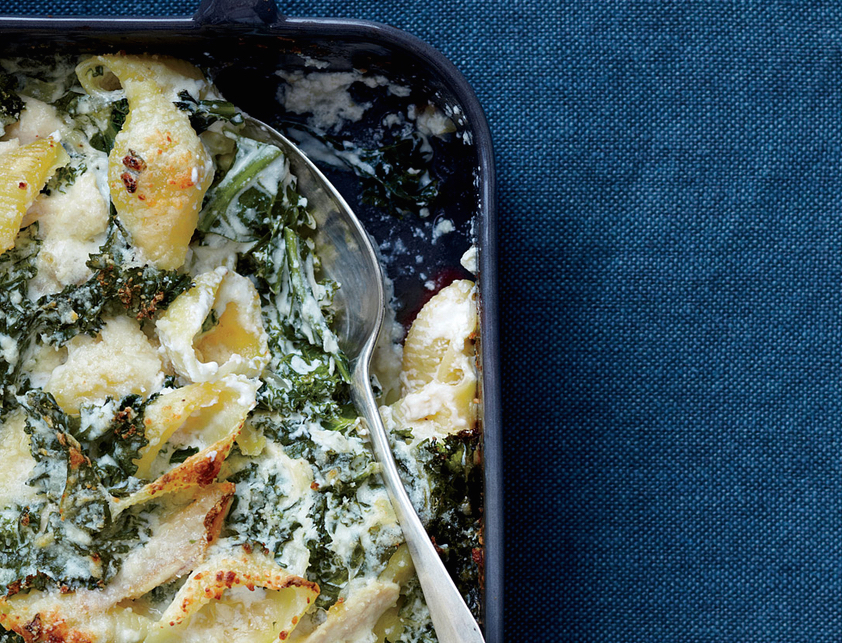 ---
Hoisin-Glazed Halibut with Bok Choy & Bulgur.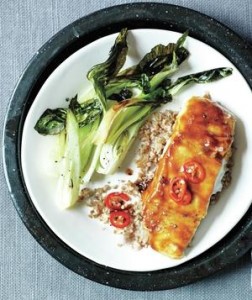 ---
 Nana's Stuffed Cabbage Rolls, a Favorite Comfort Food!
Toltott Kapolszta