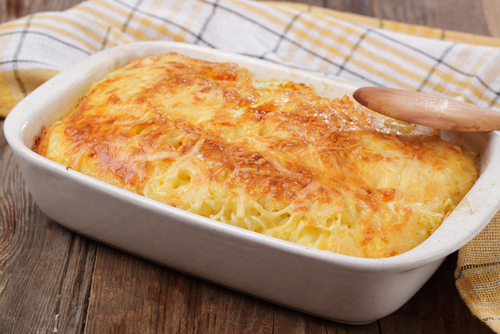 This is my go to breakfast dish for a crowd. It is so easy to prepare. You can make it ahead of time and take it on a trip or just serve it when you have company staying over. I always make it ahead of time so I can enjoy time with my company while they are here.

Size:

Serves 8-10



Ingredients:
10 eggs
1 tsp salt
1 tsp baking powder
1/2 cup flour…I substitute gluten free flour and it tastes the exact same
dash of tabasco
1 lb of Monterey Jack cheese shredded-I use half of that and think it tastes just as good
2 cups low fat cottage cheese
2 four oz. cans green chilis
1/4 cup melted butter-grass fed



Directions:




Beat eggs, blend up to Tabasco and add everything else. Grease a 9×13 inch pan or glass dish. Bake at 400 degrees for 15 minutes. Make sure it is firm and not jello like before you take it out of the oven. You could also do 350 degrees for 35-40 minutes.