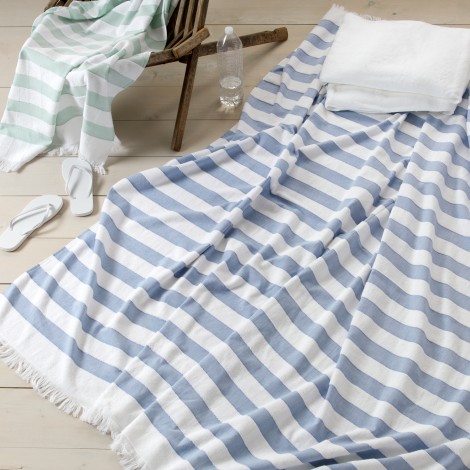 We are always looking for products that are practical yet chic. So we are crazy about the Amando blanket! The design is clean and summery and the fabric is super-soft, easy to wash and absorbent. It's light enough to pack for the beach. We've used it outside and on the porch on cool summer evenings. The kids can even use it on car rides. Made in Portugal, the colored stripes are done in a flat weave, and the white stripe in terry loop.
Generous in size, the blanket is 79 x 79″. It comes in 4 luscious colors: Hibiscus, Ocean, Opal, Petal. There are also matching towels.
And we have an EXCLUSIVE TIPS OFFER: 20% OFF. The Amado blanket is available at Wostbrock.