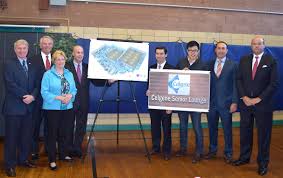 Have you heard about the $6.5 million Summit Community Center? The City of Summit Department of Community Programs (DCP) is holding an open house and information session on the project for Summit residents and business owners.  It will take place on Thursday, March 2 at 7:30 PM at the Summit Community Center on 100 Morris Avenue.
Come to the open house and review building plans and proposed construction schedule for the project. Director of Community Programs Judith Josephs will be sharing information on how construction will impact recreation programs, and City of Summit engineer Aaron Schrager and architect Tom Potter will be available to answer any technical questions on the project.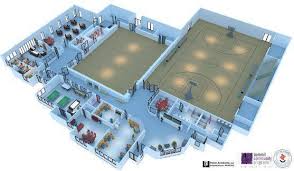 What's involved here? The existing 8,000 square foot community center facility is in dire need of renovation and expansion.  The center provides services and programs for Summit's seniors, adults and children.  The project will focus on sustainability and energy efficiency. There'll be a 11,600 square foot addition with an expanded senior lounge, full-sized gym, additional restrooms, enhanced meeting spaces, an area for teens, kitchen space, improved parking, and accessibility improvements.
Common Council approved the $6.5 million project with the understanding that the cost would be shared by a public-private partnership.  The DCP has led fundraising efforts for the project receiving more than $1.3 million from corporations such as Investors Bank and Celgene, as well as through donations from private citizens.
"Our Department of Community Programs has served generations of Summit residents in the original community center building since 1954," explains Summit Mayor Nora Radest. "As the popularity of our programs continues to grow, there is an increasing need for a complete renovation and expansion of the community center. We are thrilled to be able to undertake this important project for the benefit of the entire community and hope that people join us at the open house to learn more about it."
For more information about the March 2 community center open house, new building project, and how to donate or get involved, go to summitcommunityprograms.com.