"If you want a soft serve, head to Dairy Queen."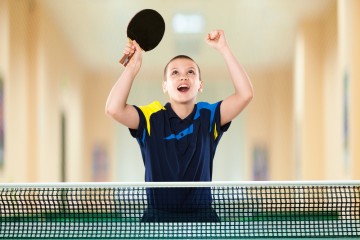 You can call it Ping Pong. You can call it Table Tennis. But all the competitors who participate in the PAL Annual Ping Pong Tournament call it …FUN!
The 2016 Police Athletic League (PAL) Ping Pong Tournament is set to take place Friday, February 26, at 7 p.m., at the Summit Community Center. The tournament is open to all Summit students, in grades 5 through 8. There is no cost to participate.
Aside from watching great drop shots, lobs and topspin, this year's players will enjoy music and entertainment by Summit Soundz, a special celebrity challenge match, and – for all you competitive paddlers – prize awards. Light refreshments will also be served throughout the night.
Don't worry about bringing you own equipment since balls and paddles will be provided. However, participants are welcome to bring their own.
Registration is not required for this event.
The Summit Department of Community Programs co-sponsors this annual event with the Summit PAL. All the fun will happen at the The Summit Community Center, located at 100 Morris Avenue.
For more information click HERE.