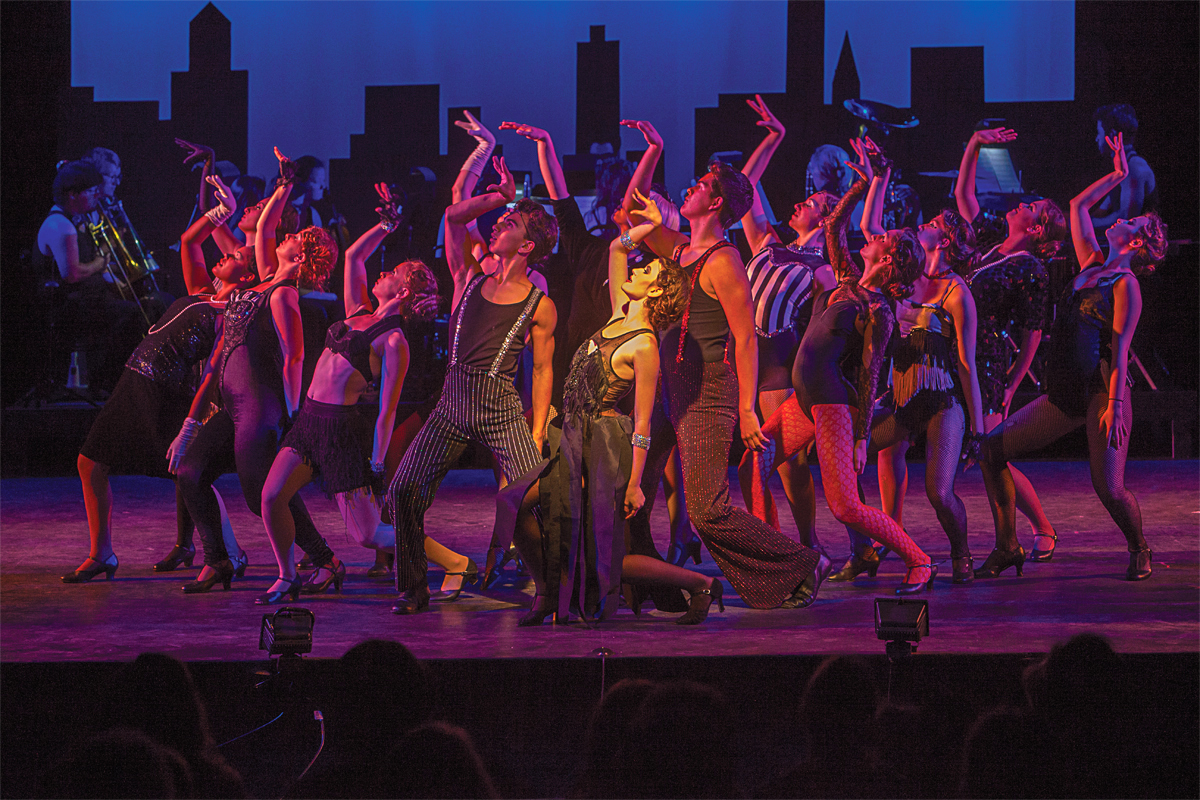 French Woods Festival of the Performing Arts, nestled around a 40 acre private natural lake is not your ordinary camp. They do more shows, concerts, dance performances and circus performances than any camp out there. Famous for their music, theater, and circus programs, French Woods has the largest children's circus training facility in the world! And their theater program will put on more than 80 theater performances (with live music) in 5 different theater spaces in 12 weeks.
The kids in rock bands, theater or orchestra, kids learning magic, dance or cabaret, kids taking DJ classes all perform for one another throughout their time at camp. There are countless shows. It creates a unique atmosphere of peer support, because the child that's watching one evening's performance may have his or her turn the next evening. There's an incentive to cheer them on tonight so that they will be cheered on tomorrow.
10 THINGS THAT MAKE FRENCH WOODS UNIQUE:
1. More chances to perform than any other camp.
Their theater program puts on more than 80 performances with live music in 5 different theater spaces in 12 weeks.
2. 100 options a day.
Campers have fully individual schedules. Days are divided into 6 one-hour periods and 3 majors (chosen in the first couple of days of a three week session and repeating every day at the same time) and 3 minors (chosen every morning at breakfast,) that can change as often as the child wants. There are literally more than 100 options every day.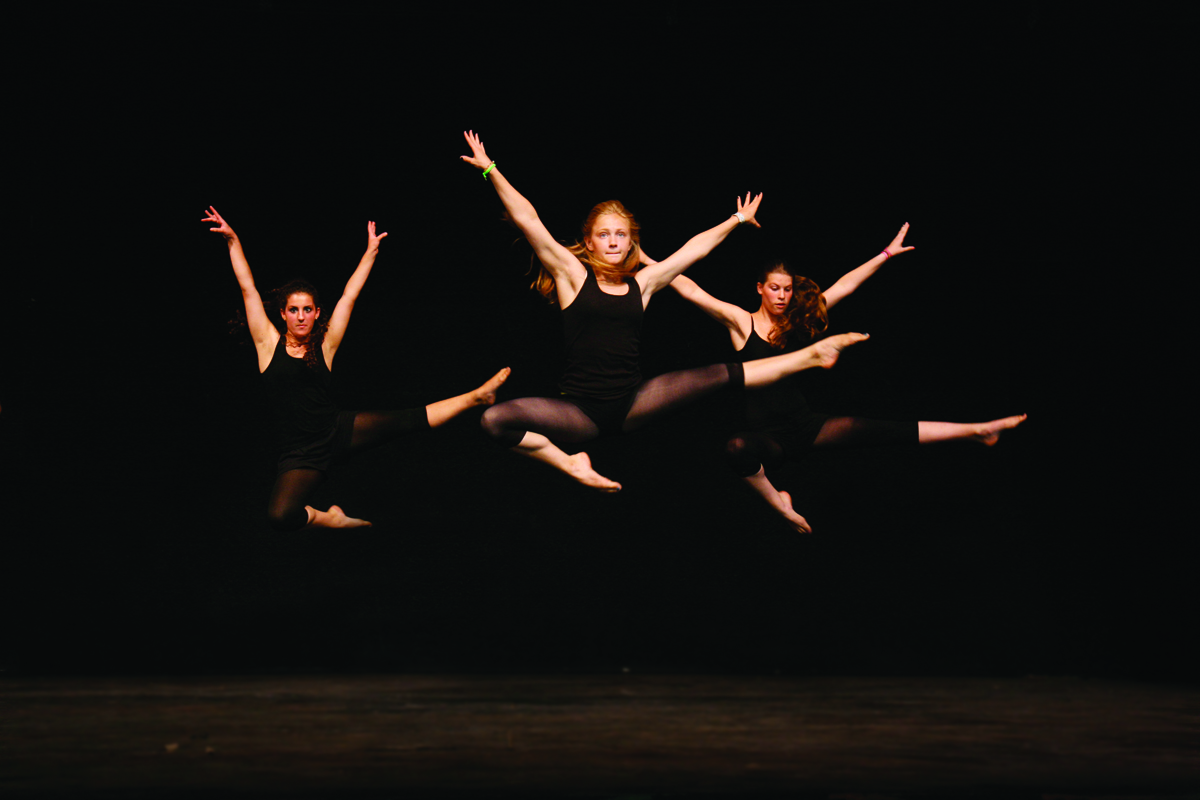 3. 11 Stages. 
They have 5 theaters, a theater for magic, 2 performing space for the music department, 2 circus performance spaces and 2 stages for the Rock and Roll department.
4. 40,000 costume pieces.
Their costume shop houses over 40,000 costume pieces! Plus kids can learn to sew and design their own clothing and costumes.
5. Private lessons.
They also offer individual private lessons in every instrument played in a symphony orchestra. They also offer lessons for rock instruments.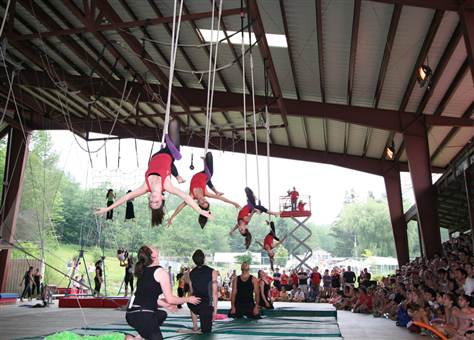 6. Their enormous circus pavilion.
Their circus pavilion is larger than a football field, with a ceiling that's over 50 feet high.
7. Camp for Rockers.
If you're a rocker at heart, you'll love their 12 rehearsal studios and a 36 track professional recording studio. Instead of just doing covers of other groups the bands at French Woods are encouraged to write their own songs and lyrics.
8. The ever-popular "Sawing People in Half" trick.
The Magic Program has its own theater specifically devoted to magic where campers learn to perform disappearing acts, escapes, levitation and the ever popular sawing people in half. Who wouldn't want that trick up their sleeve!?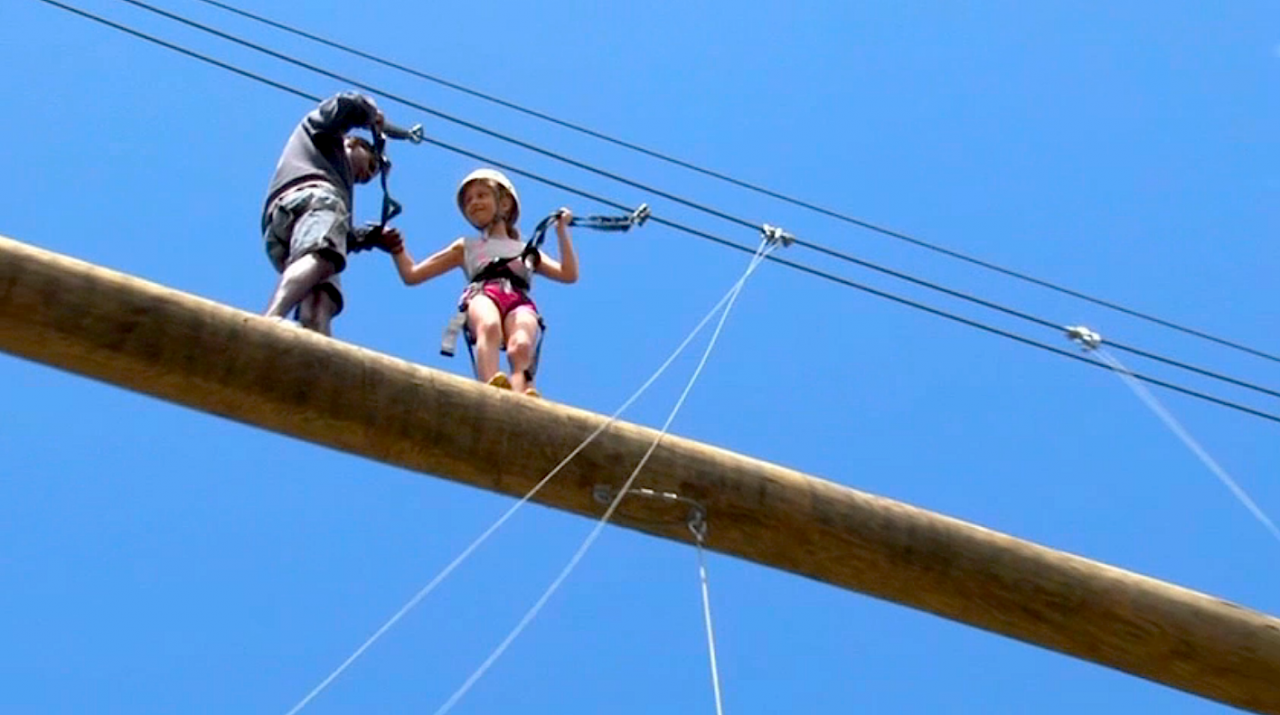 9. They offer more than just arts.
Besides music, art, theater, dance, circus sports, they also offer typical camp activities like horseback riding, tennis, water skiing, skateboarding, gymnastics and ziplining. They even have an indoor riding ring, so the horseback riding kids can still have lessons on a rainy day. They have sports facilities, a gymnastics pavilion, an indoor skateboard park, 11 tennis courts (5 lit for night play), 4 outdoor and 2 indoor basketball courts, baseball, soccer and lacrosse fields and a golf course across the street. Plus, the lake and heated Olympic sized swimming pool for swimming and waterfront programs.
10. Gorgeous scenery.
They are nestled around a 40 acre private natural lake,on 150 acres of developed land, surrounded by more than 700 acres of wilderness in the Catskill Mountains located just outside the town of Hancock, New York..
To find out more visit: French Woods Festival of the Performing Arts