Why I loved this trip: It truly felt like an adventure. If you love nature, animals and being outdoors, you'll love Costa Rica!
I had been to Costa Rica when I was single and this was a trip I couldn't wait to share with my kids. Costa Rica is such a special place. This is a trip for people who love nature, beach, and animals. The people there are generous, mild-mannered and kind.
Read: Should You Pull Your Kids Out of School for Vacation
It was spring break two years ago and my kids were 6, 8 and 10. My husband couldn't take that week off, so I traveled alone with them. I took them on vacation to Puerto Rico when they were younger; somehow when I travel alone with them, they are at their best. They help because they know they have to. So, if you're a mom considering it, go for it! I bet your kids will surprise you.
Although I'd traveled to several towns in CR years ago, I narrowed to two for me and my kids. We flew into San Jose and stayed a day and a half. Then, we spent 6 days in Manual Antonio. We flew into San Jose Airport because it was the closest to those 2 locations; Liberia was too far north.
Why I knew my kids would love this trip: Although it was a primarily a beach trip–with gorgeous beaches–I knew they would love having a chance to see a volcano, rain forest, and animals running freely around them.
• • • • • • • • • • •  THINGS TO DO NEAR SAN JOSE  • • • • • • • • • • •  
There are 292 documented volcanoes in Costa Rica; 5 are active: Irazu, Turrialba, and Poás in the Central Valley and Arenal, and Rincon de la Vieja in Guanacaste. We decided to see Poás because although it's a long day, we could see La Paz in the afternoon (below). Depending on how long you stay in the area, you could see more than one. For us, one was enough and we chose Poás. We had heard it was the easiest and most accessible volcano to visit. The roads are paved the whole way up. Also, the park has a dwarf cloud forest. The volcano has erupted 40 times since 1828.
The crater lake is large–over a mile across– and will make for fantastic photos with its blue-green liquid center and smoke rising all around it. The kids will ask why it smells like eggs. It's the layer of liquid sulfur in the lake. In fact, they don't recommend being up there for more than 30 minutes because of it. More info.
Tips: Go early before the clouds come in.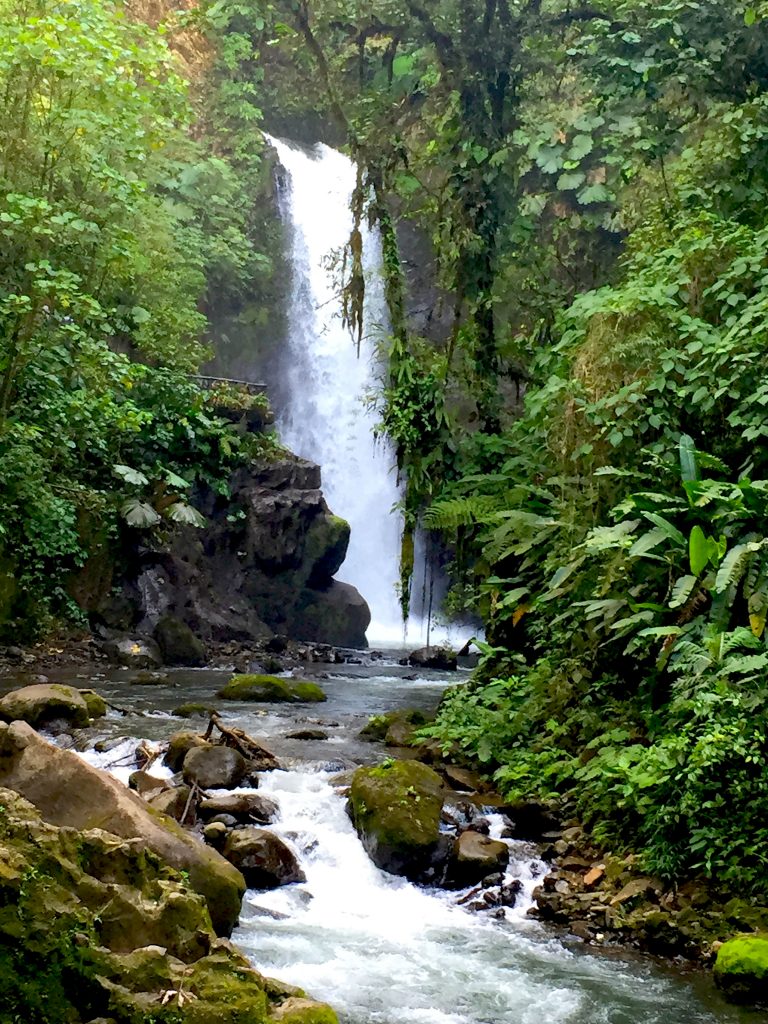 2. See a waterfall and hike nearby.
Visit beautiful La Paz Waterfall to see some of the most beautiful waterfalls in CR and experience and rain and cloud forest. Grab lunch on at any of the typical Costa Rican restaurants on the road up: just pick a place that looks inviting and has a few cars in the lot.
There are wide, well-maintained trails in the park. The park is thick with green, lush vegetation and there are animals and butterflies to see. To see the waterfalls, there is some walking and stairs but my kids were able to do it and there are views all along the way. There are safe platforms to view and take photos of the falls.  We spent about 2 or 3 leisurely hours there. Stop by the butterfly observatory, visit the hummingbird garden with 26 species and hummingbird hand feeding, a snake exhibit, jaguars, pumas, ocelots, margays, and a petting zoo. There are restrooms and a decent restaurant with a buffet. The entrance to the park is $44 for adults and $28 for kids.
Tips: Bring cash, good walking shoes, a raincoat (just in case bc it is a rainforest) and Ziploc bags for cameras and phones. Driving directions. It's about 60-90 minutes from San Jose.
Staying at the Park: You can stay here at the Peace Lodge. The lodge is beautiful but is always booked pretty far out.
Next, we went to…
  •  •  •  •  •  •  •  • THE BEACHES & ANIMALS OF MANUEL ANTONIO  •  •  •  •  •  •  •  •
Spending time in Manuel Antonio was the main reason for this trip. My kids love and are fascinated by animals and this was a chance to get up close and personal with a bunch. Manuel Antonio National Park has rugged rainforests, white-sand beaches, and coral reefs. It's renowned for its vast diversity of tropical plants and wildlife, from three-toed sloths and endangered white-faced capuchin monkeys to hundreds of bird species.
Getting there: You could rent a car and drive. Roads are paved and well marked–no different than here. We opted for a private van arranged through our hotel that was about $125 and I booked it once we were there. The trip was about 3 hours and our driver stopped whenever we needed to. He made a point to stop at the Tarcoles River bridge where below there are PILES of alligators. I say piles because they were literally lying on top of one another. The stop has a public restroom and store to get a snack, drink or tchotchkes. You can also get a group shuttle for about $50 per person.
Where we stayed: Tulemar Resort Bungalows & Villas
I absolutely loved staying Tulemar and I would stay there again if I went back. It's nestled in the rainforest and has its own gardens, walking paths and a beautiful private beach. The beach is surrounded by large rock formations and although there are waves for boogie boarding, I never had to worry about the kids being dragged out to sea by an undercurrent. It also 4 swimming pools, a restaurant and beach bar. And the entire staff was so kind and helpful.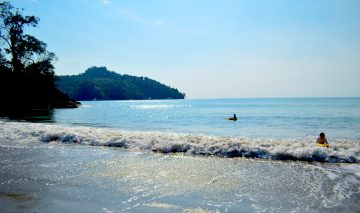 The Beach
The beaches are protected so hotels are located above the beaches in the rainforest. Tulemar's beach is secluded and private. Your day on the beach will continually be interrupted by visits from bands of monkeys, lizards and other small creatures. Every day, the same group 2 groups of monkeys came swinging through trees shrieking and playing: one around 11 am and the other around 2 pm.
To get to the beach, you could take a shuttle down (call and they are there in 3 minutes); walk down on the road, or hike on a beautiful lush trail that offers views of the ocean through the trees. If you choose to hike, the shuttle will even take your bags down for you so you can walk unhindered. The hike is only about 30 minutes and you'll definitely catch glimpses of monkeys and sloths on the way. The beach is stocked with kayaks, boogie boards, and sand toys–all free to use.
The Accommodations:
They have bungalows that can sleep up to 5 (we had this the first 4 nights) and then we were in a luxury villa for the last two (a consequence of being happily stranded in CR by a storm.) The bungalow was perfect for us: it had 2 queen beds, a pull-out couch, and a kitchen. We were able to shop for groceries across the street and had a few meals in. Depending on the season, the bungalows run between $250 and $475. It's round with views of the rainforest and a balcony that had several visits daily from all 3 kinds of monkeys. We sat outside on the balcony every night before dinner to watch the monkeys while we sipped on our cocktails (Sprite and wine,) One Howler monkey, in particular, came by every night and stared at us from his tree just 15-20 feet away.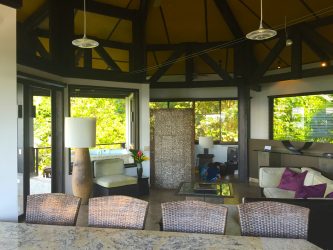 For 2 of the nights, we stayed in a dreamy, spacious 2-bedroom. The main living space had a huge living area with a fully equipped kitchen that had beautiful views of the ocean and rainforest. There was a large patio with a hot tub and 2 large bedrooms, one that had a partially outdoor shower.
What You'll See:
My kids were in absolute delight when they would spot a new animal. You will see Squirrel Monkeys (below), White-faced Capuchin monkeys, Mantled Howler Monkey, Three Toed Sloths, iguanas, butterflies, and pelicans, geckos, frogs and maybe a toucan, woodpecker, or red-capped manakin. We also saw some strangely unidentifiable rodents–not in the room–but hiking down to the beach
Other Options of Where to Stay:
Hotel Mariposa. I stayed here years ago and it's still a nice option that is less expensive, $175. It is located at the highest point in town so has the best ocean views and is close to walking to restaurants.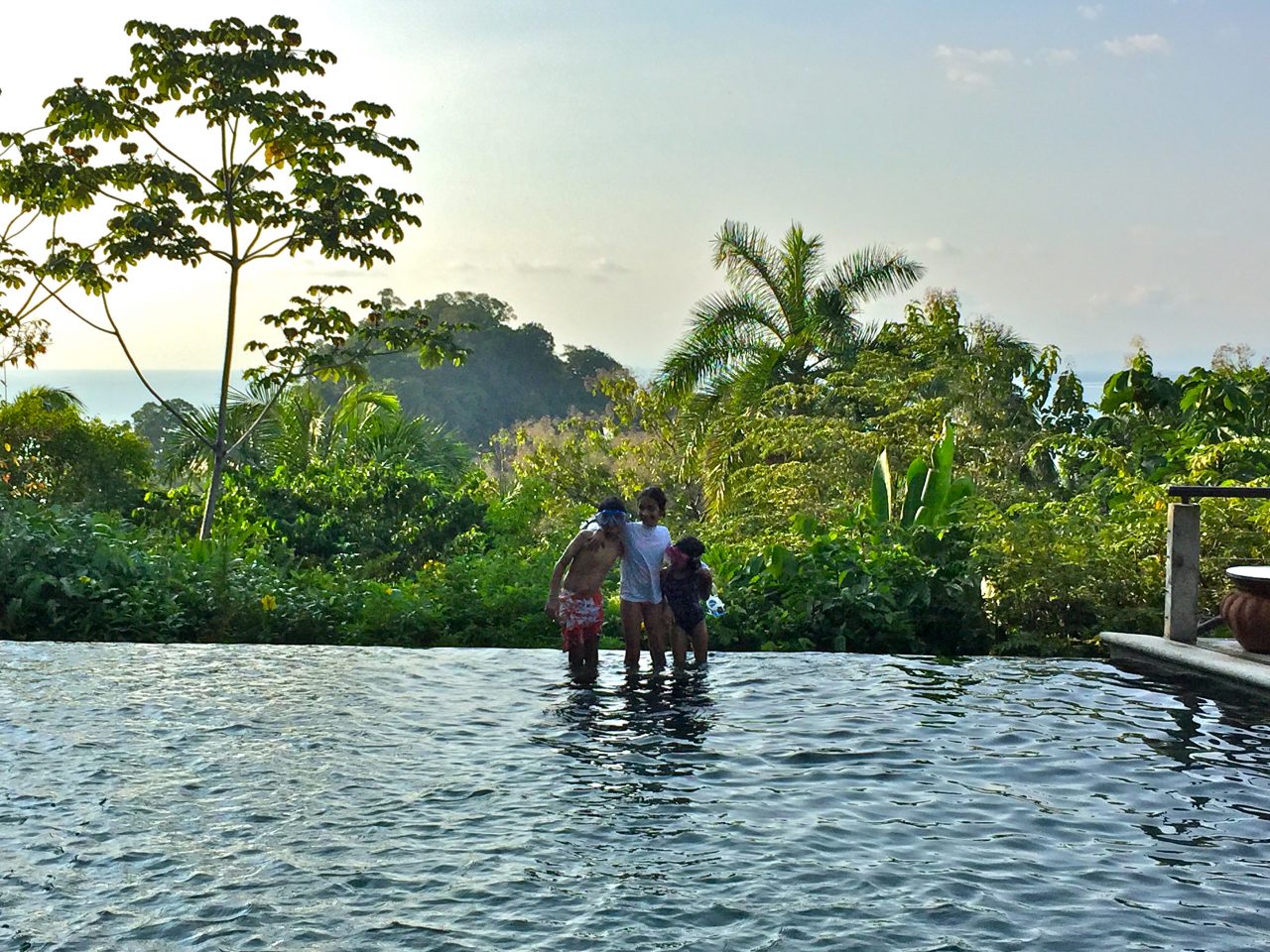 Getting around: We were able to walk to the store and several restaurants. We were also able to easily call a taxi from the hotel.
Nearby Adventures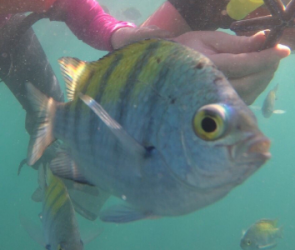 • Snorkeling
You'll see some fish right off the coast. Manuel Antonio's water is full of volcanic formations and a tropical fish. Quepos/Manuel Antonio has the only 5-star PADI scuba diving center on Costa Rica's Central Pacific Coast. Oceans Unlimited is good for diving and snorkeling trips.
• Ziplining
El Santuario Canopy Adventure Tours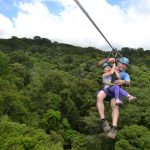 come highly recommended. They have 4300-foot lines high above the rainforest where you are sure to spot more animals. Tours are $75 per person and include lunch and transportation from your hotel. Or book through your hotel.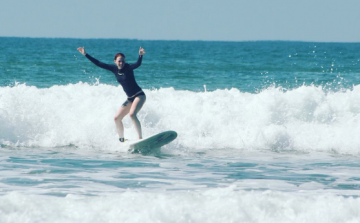 • Take Surfing Lessons. 
Although Tamarindo is best known for its surfing beaches, the waves at Manuel Antonio are small and perfect for kids just learning to surf. Lessons start at $65.
• River Rafting
Rapids will vary based on time of year. You can river raft about 30 minutes away along the Savegre and Naranjo rivers. Trips are 4 hours to all day and are for ages 6 and up and start at $70 per person.
There's also kayak through mangroves, ride ATVs, and go fishing, sailing, and parasailing. The hotel will be happy to set up any adventure you want.
---
 • • • • • • • •  OTHER THINGS TO DO AND SEE IN COSTA RICA • • • • • • • •  
1. EXPLORING ARENAL VOLCANO AREA
Arenal Volcano is about 2 1/2 hours from San Jose and also home to Hot Springs. We didn't opt for this because the distance between Arenal and Manuel Antonio was 5 hours. Arenal is said to be a "resting" volcano and has had some eruptions over the years; there is often lava visible. You could consider skipping San Jose and going to straight to the Arenal Volcano where you'll also find the Tabacon hot springs rainforests, La Fortuna waterfall, and the country's largest lake.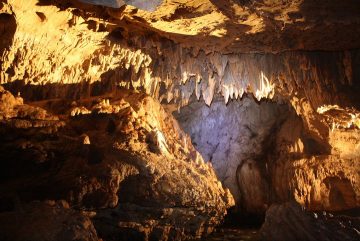 While you're there, you can go Spelunking at Venado Caves…as long as you're not claustrophobic! Explore in the dark with a guide in the 2700-meter cavern and see bats, eyeless fish, spiders, frogs, and fish. It's a great thing to do if you get a rainy day. It takes about an hour and a half to tour.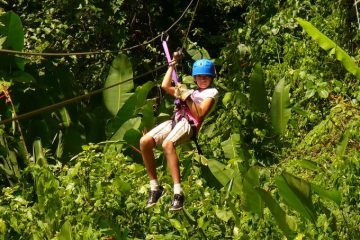 As long as your youngest is 8, you can go ziplining through the forest canopy to the Miguel Angel Observatory platform. Keep your eyes peeled for birds and monkeys and see a breath-taking view s of the Arenal Volcano, Arenal Lake, and Tilaran Mountain Range at the observatory. The zip line canopy tour is 4.5 miles in length with a maximum height of 660 feet. Tours on average are 2-3 hours. See more about ziplining.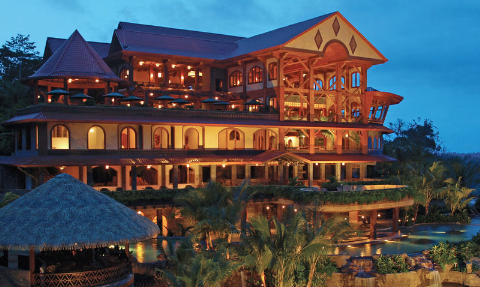 Where to Stay in Arenal:
The Springs Resort & Spa, above, at Arsenal is a luxurious, gorgeous hotel and every room or villa have a volcano view. Rooms start at around $350/night.
Arenal Springs Resort has hot springs on premises and rooms start around $230.
For more hotels, check out this list. But really, you can't go wrong; you'll be near all the action at all of them.
---
THE MONTEVERDE CLOUD FOREST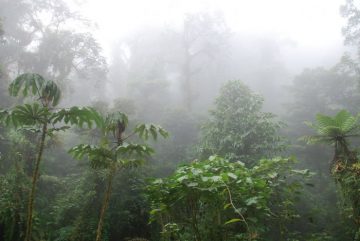 I visited Monteverde Cloud Forest this on my trip alone. It's about 2-3 hours from San Jose. It's a nature lover and bird-lovers' paradise and home to the beautiful, colorful Quetzal. True to its name, the park is rolling with clouds and filled with immensely towering trees and is wonderful for hiking. Interestingly, the Quakers have played a huge role in developing Monteverde. Options for staying there. If you opt for Arenal Volcano, although Monteverde is only 65 miles…it can take 5 hours because the road is full of potholes and bumps. So you have to decide if it's worth it to you.
---
Should You Pull Your Kids Out of School for Vacation?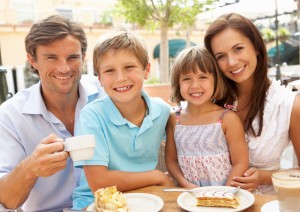 ---
Off the Beaten Path: Ponce, Puerto Rico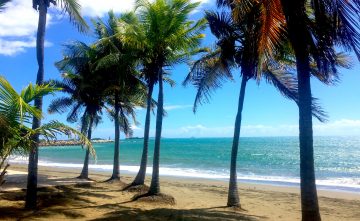 ---
Karen Takes on Italy with 5 Kids in Tow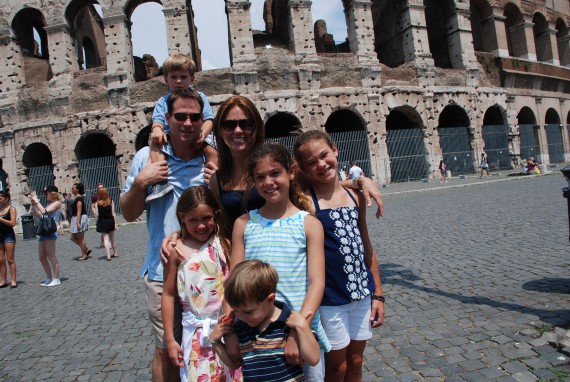 ---
Wine Country: The Finger Lakes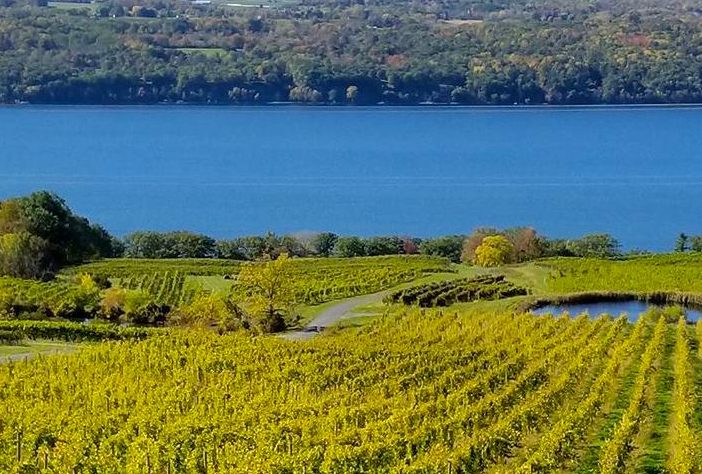 ---
Heading West with the Family to Las Vegas and the Grand Canyon.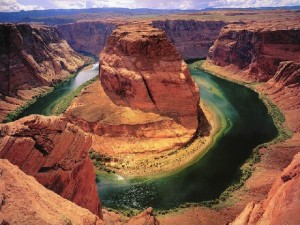 ---
---
15+ of Our Must-Have Family Games.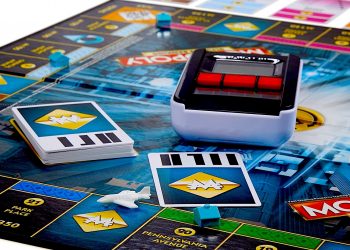 ---
How to Survive (& Enjoy) Great Wolf Lodge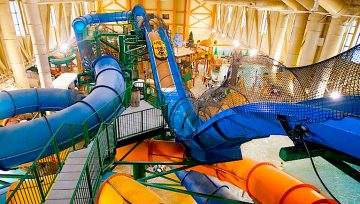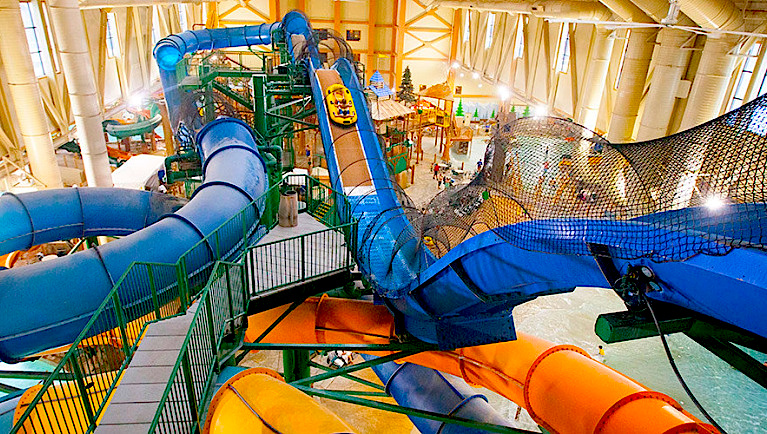 ---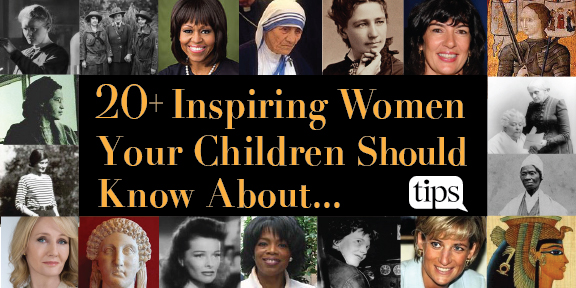 ---
25 Movies You Should Watch Featuring Inspiring Women