Father's Day is right around the corner and you know Dad deserves something special this year.  If fighting the traffic at the mall and paying extra for last minute shipping fees just doesn't sound appealing, head to downtown Summit. We found so many fun gift ideas for Dads and they're right here in town!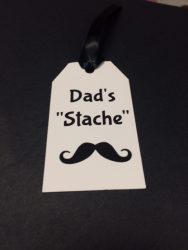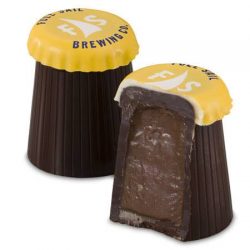 Ever hear that a way to a man's heart is through his stomach? So has Sweet Nothings (26 Beechwood Avenue 908-522-0888) and they have everything you'll need to win Dad's heart.  "Dad's Stache"  is a really great way to personalize your gift.  Create a goody bag filled with the candy you know Dad will love and the Sweet Nothing ladies will package it for you and add a tag that warns everyone not to touch – because this is "Dad's Stache!"  Sweet Nothings also has delicious beer and whiskey truffles ($2.75), chocolate cigars ($3), and the popular dishwasher safe Govino beer glasses ($20/set of 4.)  You're likely to walk out of here with a little sweet nothing for yourself, too!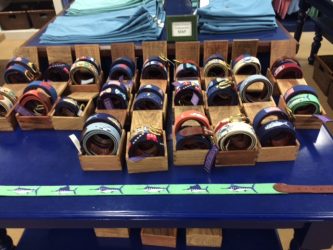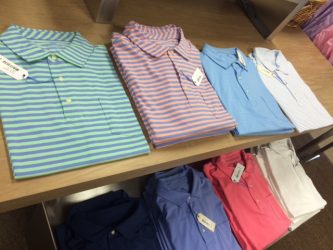 Next stop is John Hyatt Clothing (334 Springfield Avenue 908-522-8790.)  You can't go wrong with anything here, but take a look at the colorful Bird Dog Bay ties ($85) and the best selling Smathers & Branson hand-stitched needlepoint belts ($165.)   My personal favorite has to be the incredibly soft Peter Millar polo shirts – pima cotton and just a little stretch ($88 for seaside stripes, $78 solid.)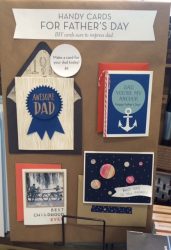 If your budget is a little bit smaller, but you still want to make a BIG  impression stop by The Paper Source (359 Springfield Avenue 908-608-9300.)  They have an entire wall of reasonably priced and unique gifts that any Dad would love – books, tools, games and more.  The substantial  "Dad – The Myth, The Man, the Legend" mug ($12.95) caught our eye, as did the DIY Father's Day Cards.  We all know a father's favorite gift is the one you make yourself and here's everything you need to make your own special card ($8.)
After a day of pampering, BBQ and beer maybe Dad would appreciate a chance to work off a little of the celebration!  That's easy with a gift certificate to Momentum Cycling and Fitness (33 Union Place 908-277-1333.)  Momentum offers spinning, TRX, HIIT and personal training.  You really can't go wrong with this gift (one size fits all) and you get to decide how much you want to spend.
These are just a few of the great Father's Day gift ideas we found in downtown Summit.  So shop local this year  – and Dad will thank you!