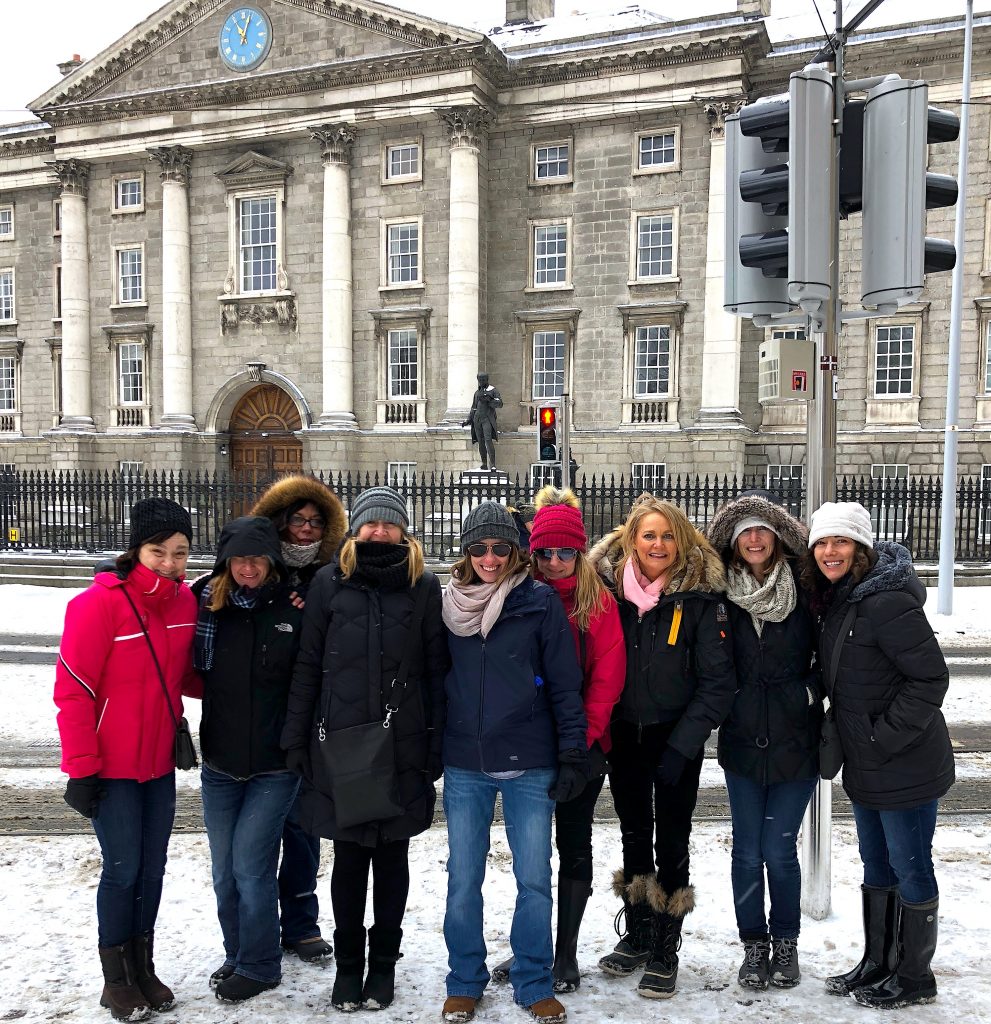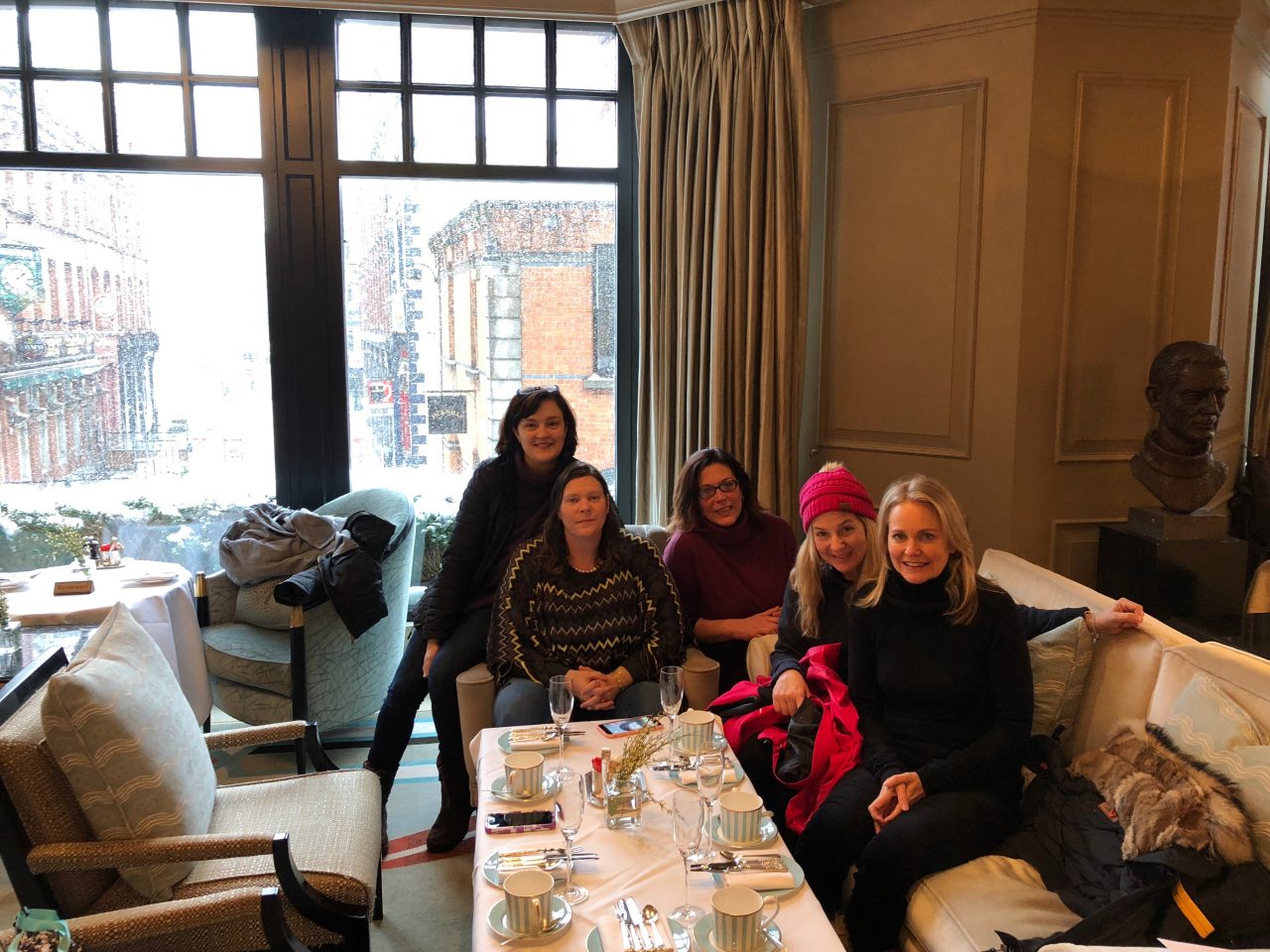 Where: Dublin, Ireland
When: March 2018
How Many Nights: 4
Cost: $1000
Unfortunately or fortunately, I am turning 50. My friends from high school wanted to plan a group trip to celebrate all of us turning 50. As most of you know, I love to plan affordable trips. I had to work within a budget, as I always do. I researched flying to California and Florida but the flights were expensive.The Carribean was out because it was destroyed and the places that weren't destroyed were very expensive. I then started researching inexpensive flights to Europe.
I found a $400 flight to Dublin direct on Aer Lingus. So I started working on finding affordable places to stay. After I found a few, the ten of us booked the flights in September for March. Who knew Dublin would have their first blizzard in 36 years while we were there. It just added to the fun. Ireland is a great place to visit with friends, family or couples. So much to see and do.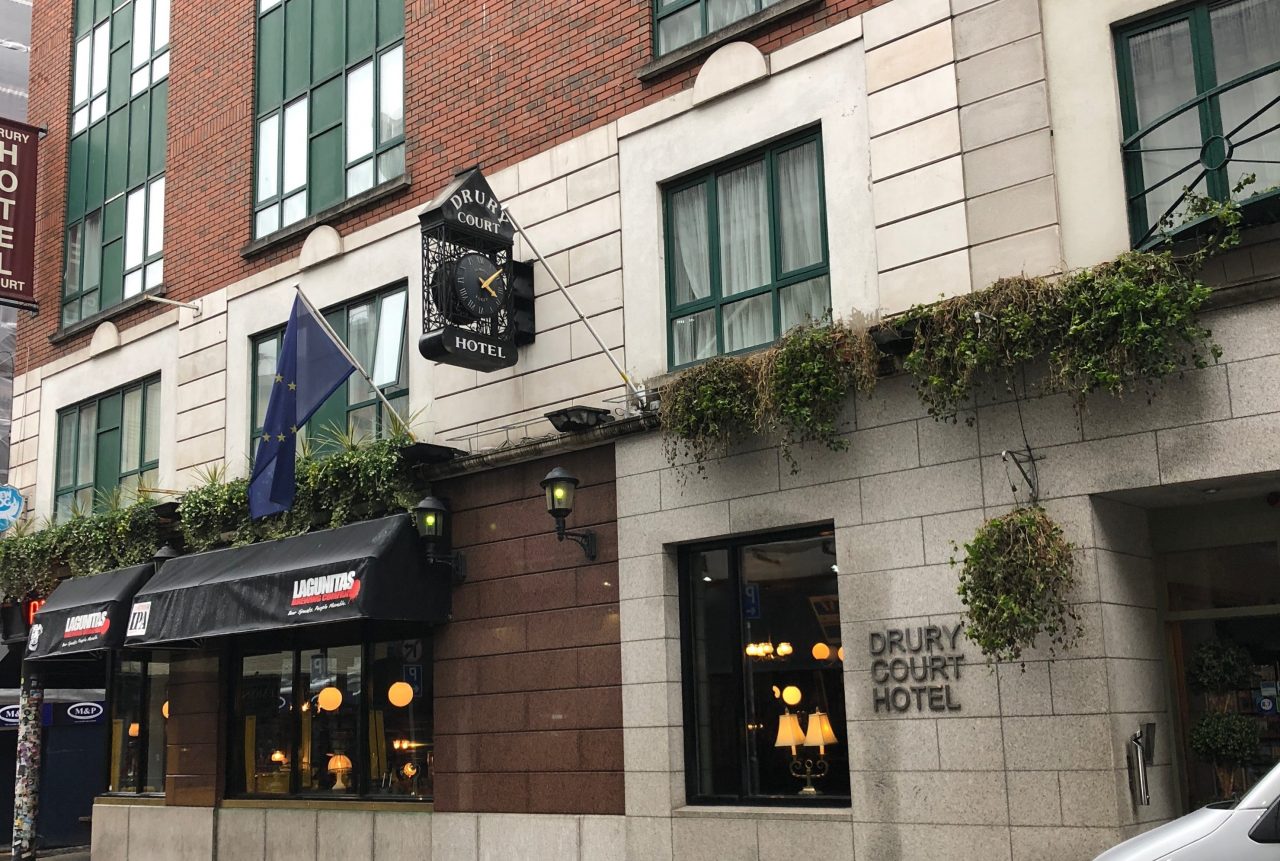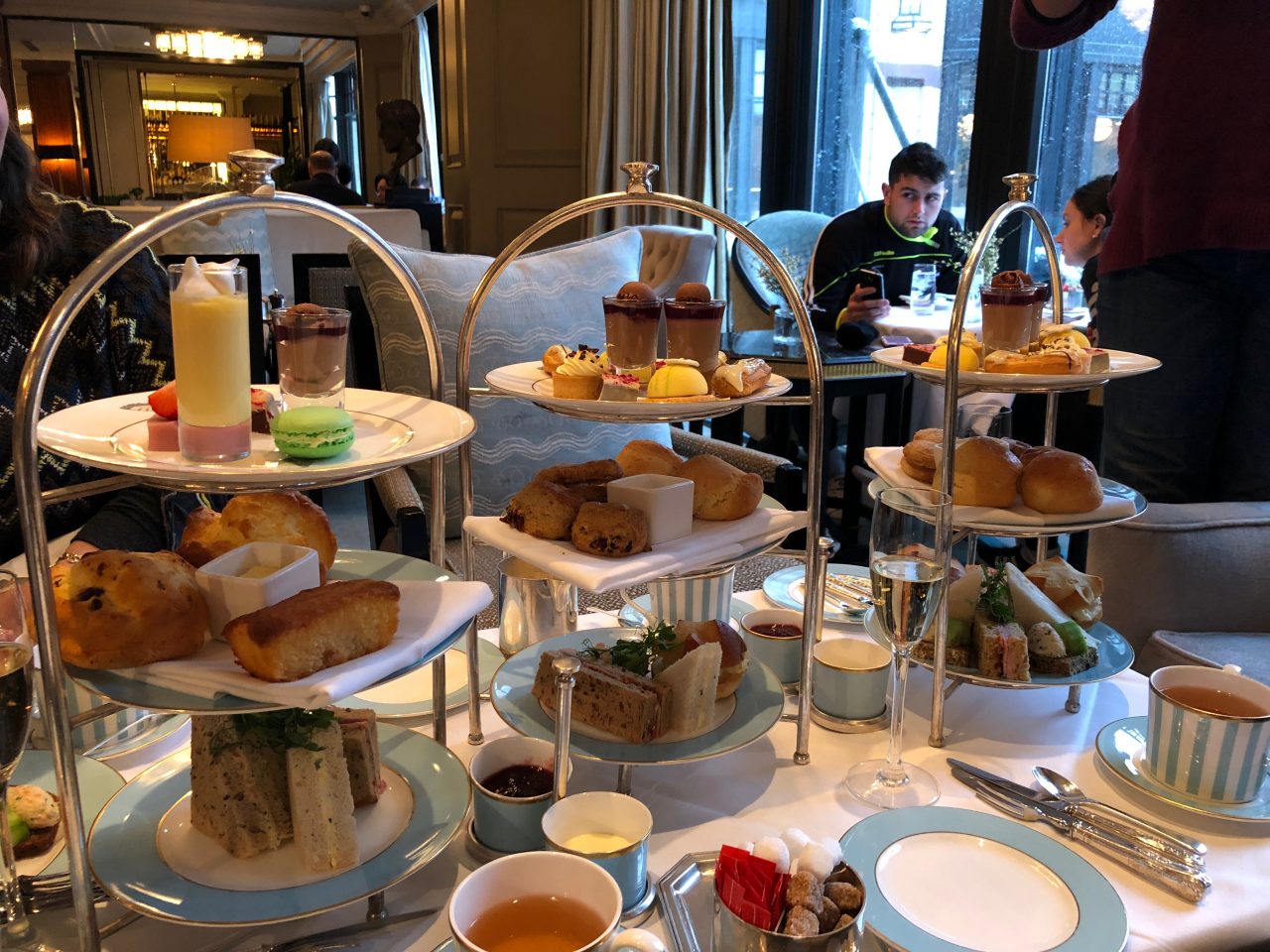 Where to Stay
I found the Drury Court Hotel had great reviews on TripAdvisor and was affordable. We could get a room with one double bed and one twin for $300 U.S. dollars a night. We had some rooms with three people in a room and some with 2. The staff was extremely polite and helpful. You can also look into the prices of their apartments. The location rocks. I will definitely stay there again.
If money is no issue for you then book your hotel stay at The Westbury. We did the high tea there which I highly recommend. One of the nicest I have ever experienced. Notice the snow in the background.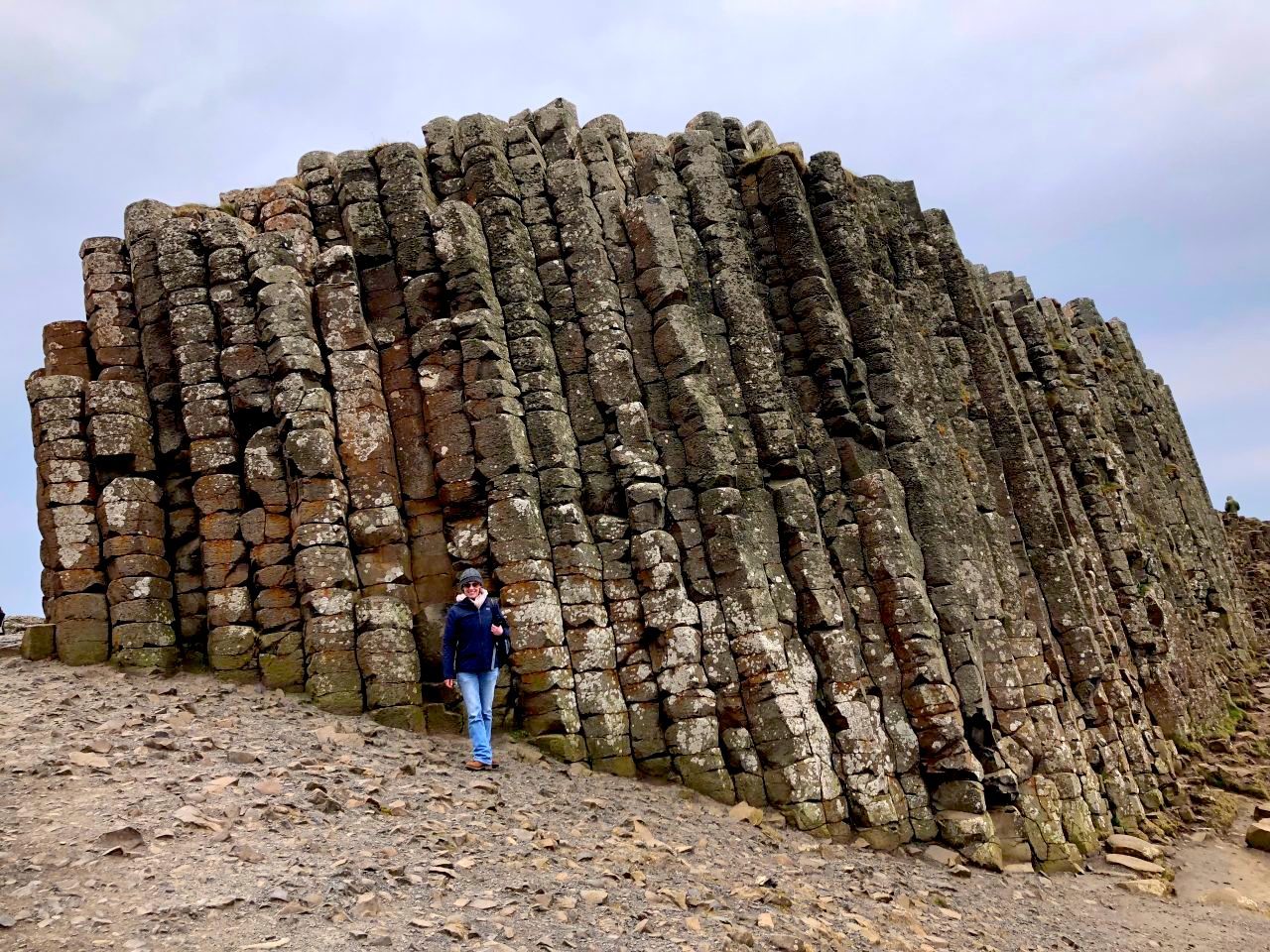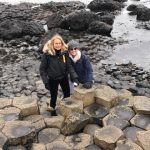 Day Trip
I found an awesome day trip up to the Giants Causeway, Belfast, and Antrim. They also pointed outa few of the Game of Thrones castles and filming areas. That day trip was around $86 dollars. It was so worth it. They don't supply any food so bring some of your own for snacks or be prepared to buy them at the rest stop. They stop for lunch at the Giants Causeway. We loved the Nook pub for our lunch. Stop in to see the hotel as well. Read how the Causeway was formed here.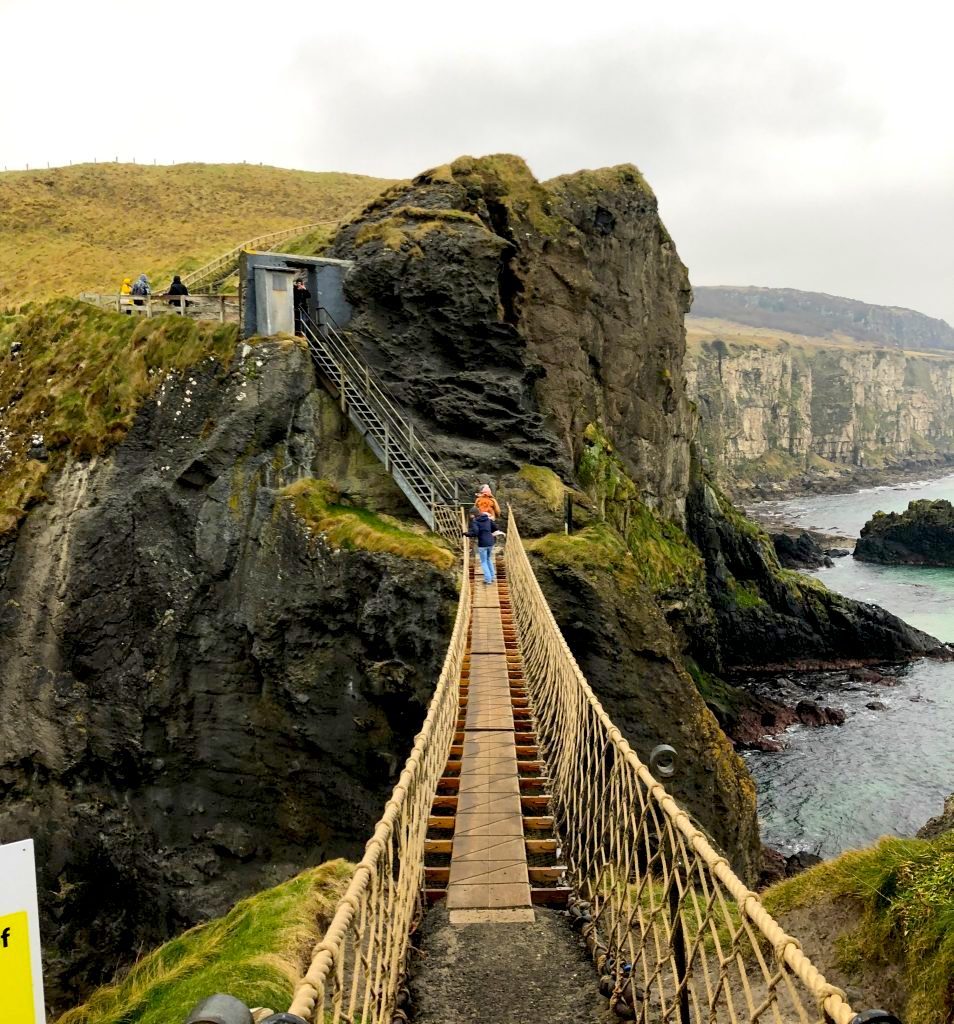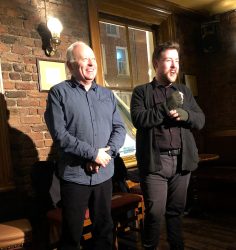 I also booked the Literary pub tour. Due to the blizzard, we were only able to stay at the Duke pub for the show. You usually visit four pubs but they told us the history of the ones we missed. We went to those two nights later when they were open. We loved it. Drinking while getting some history. You can't beat it:)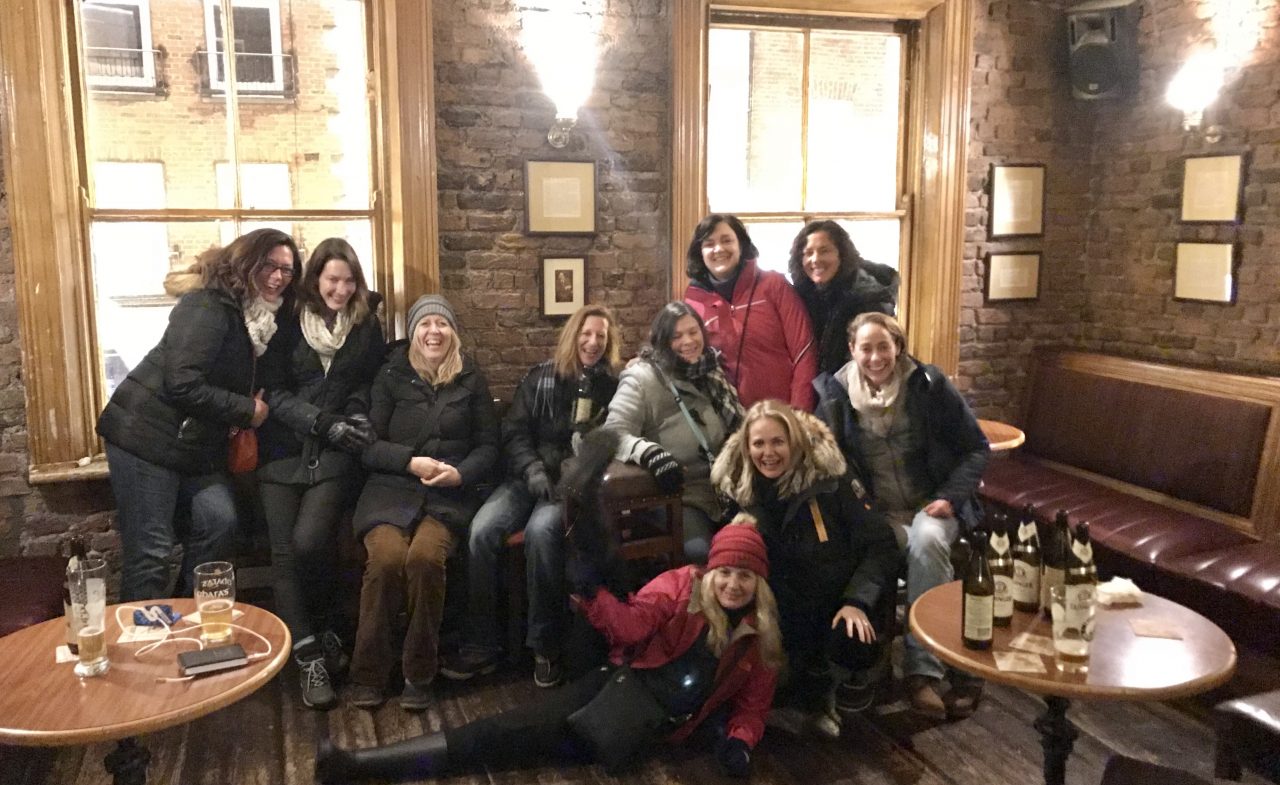 Where to Dine & Drink
Here are some of the places where we loved to dine and have a pint (or two). These are all walking distance from the hotel and Grafton Street: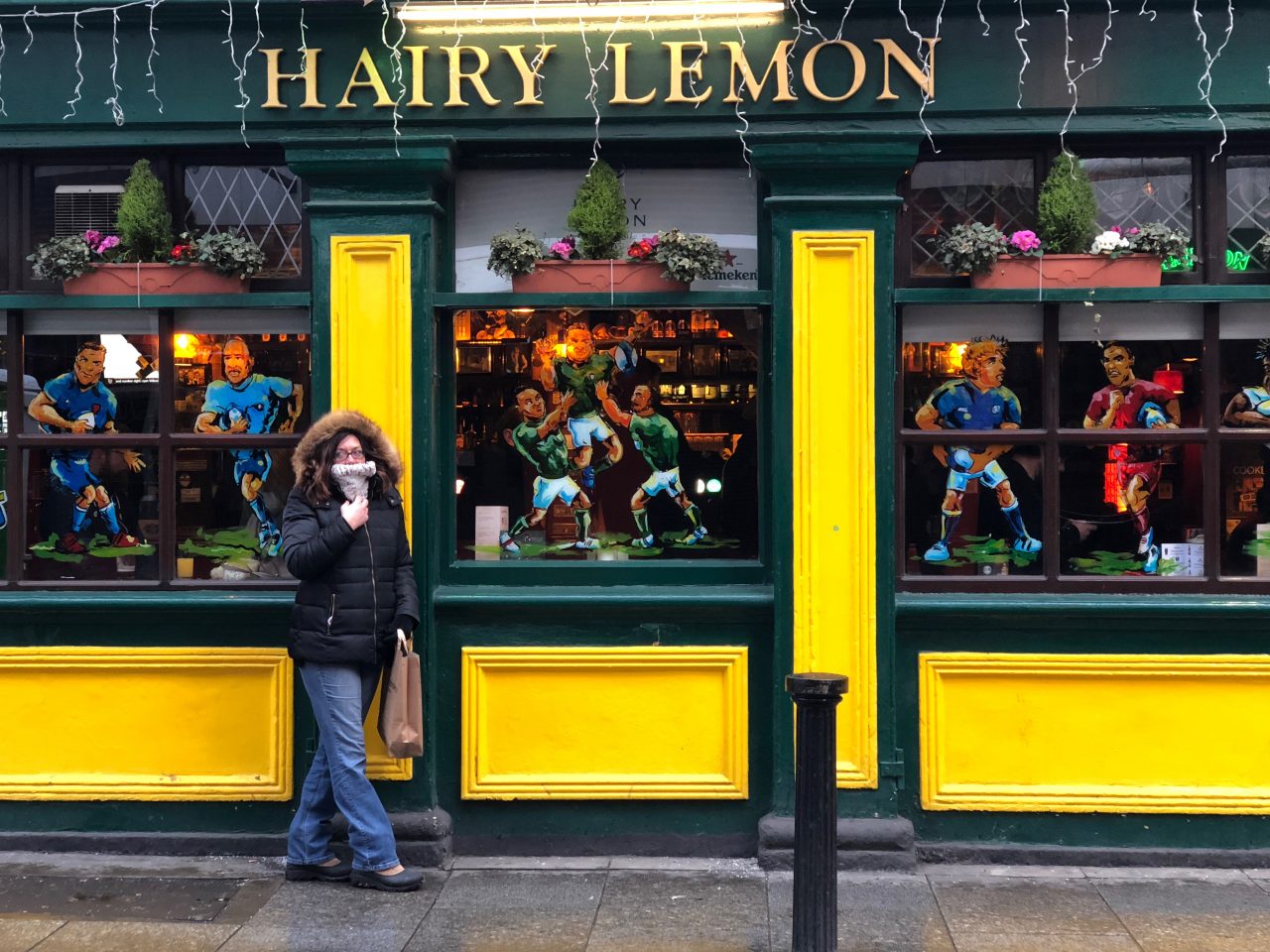 Hairy Lemon
Rated best pub food in Dublin and the staff are lovely-across the street from the hotel. We had breakfast and lunch there. I recommend the Guinness and beef pie.
Metro Cafe
Around the corner from the hotel. Niles and his wife who run the place are hysterical. The staff there is lovely as well. I had breakfast and lunch there. The soup was great.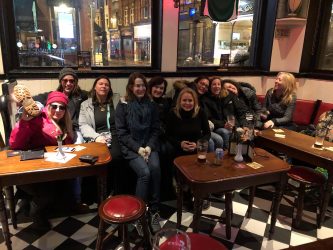 The Old Stand
Rich with a history dating back 300 years.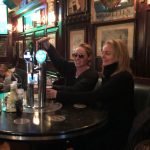 O'Neill's
A victorian pub dating back to 1885 that has notchanged. Many poets frequented this pub. Very cozy and a bunch of tv's to watch any game you like.
The Duke
An old pub dating back to 1822, where many poets lifted a pint. The staff was awesome!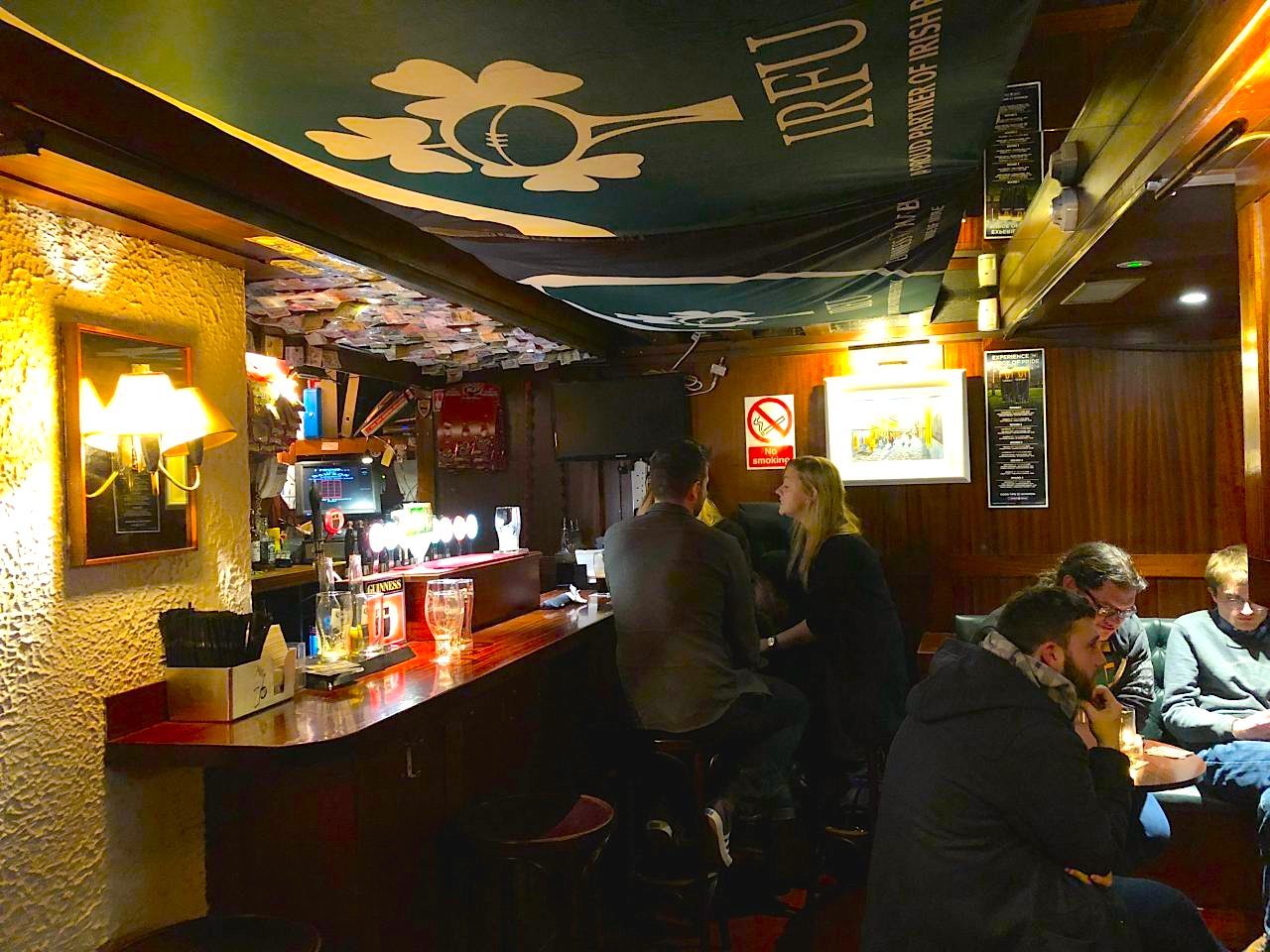 The Dawson Lounge
This bar is the smallest bar in Dublin and the third smallest in all of Ireland. You need to push on the door and go down the stairs. It looks closed but it isn't. A really cute place to stop for a pint. Locals frequent here as well.
Take a stroll in the Temple Bar area. We stopped in a place that had live music. During sporting events, it is similar to New Orleans during Mardi Gras.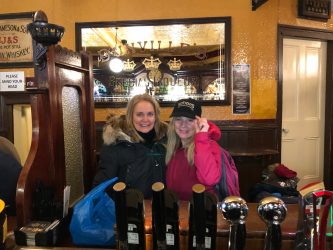 Kehoe's
This is a traditional Irish pub dating back to 1803. It is a typical Victorian style that has not been changed. This is where the locals hang out. Buy your t-shirts here.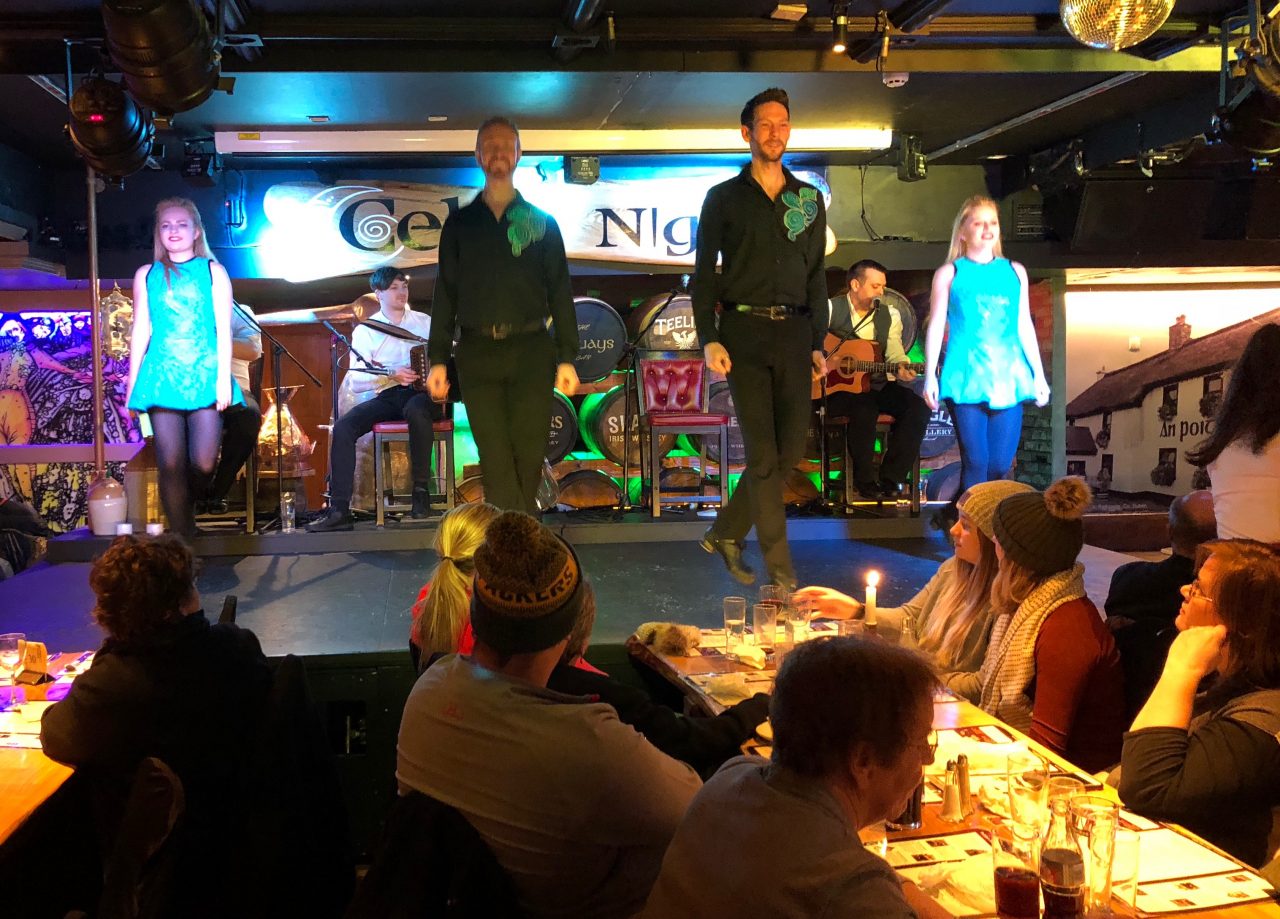 Celtic Nights Traditional Irish Dance Show
Definitely book ahead and ask for a table in front of the stage. This is totally worth it. Take an 8:30 pm seating and enjoy the show. We all loved the food as well. I had the spicy curry vegetarian chili while my friends loved the salmon.
One place I wanted to go but it was closed was The Brazen Head. It is the oldest pub in Dublin. I sent a friend there the week before and they loved it. Make sure you walk through it because there are many rooms.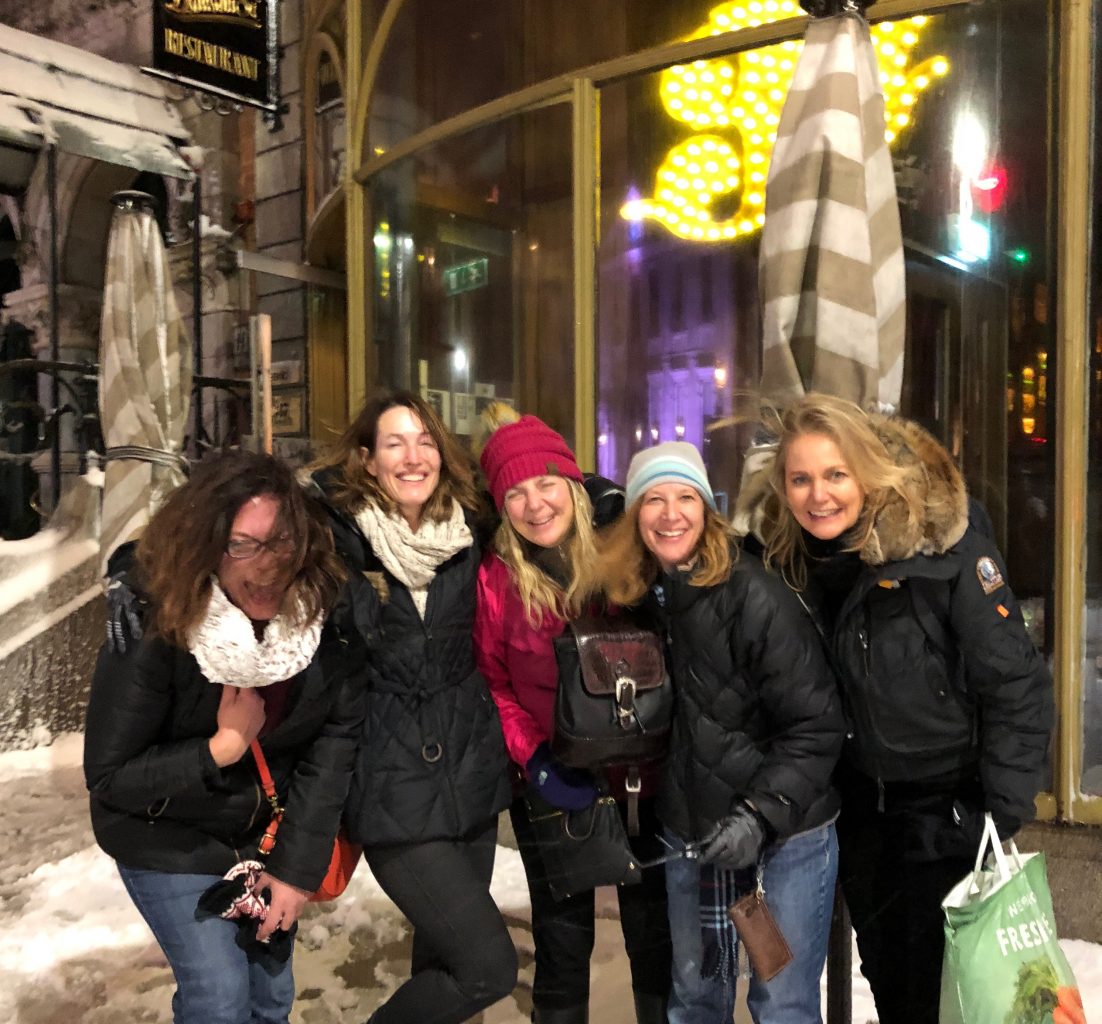 Nightlife
If you are looking for a nightclub then stop in 37 Dawson Street or Dakota Bar. We only had lunch at Dakota's but they were very accommodating for a large crowd. Our bartender and waitress were great. 37 Dawson Street had a young crowd with the music pumping and DJs. We were a bit old for the place but still had fun. The manager was very accommodating and not hard on the eyes either.
If you are looking for things to do these were on my list but closed due to the blizzard…
More to See:
• The Little Museum would be great with kids,
• Trinity College/Book of Kells
• St. Patrick's Cathedral
• Jeanie Johnston tall ship
• Duck tour
• Guinness Storehouse.
Here's a tip for Guinness Storehouse: Don't use your ticket for a free drink until you get to the rooftop bar. They only take the tickets up there. You can't use cash to buy a drink. So if you are drinking on one of the other floors make sure you use your cash.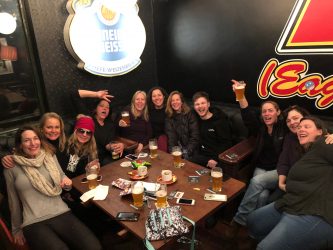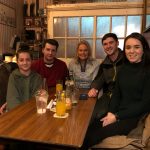 The Bottom Line: It was $1000
For $1000, we had a flight to Dublin, four nights in a hotel and tickets for the day tour and Guinness Storehouse. I normally stay in VRBO's but luckily I couldn't find one I liked. The entire city shut down with no cars or buses running. If we weren't in town it would have been a disaster. I can't wait to go back. Dublin is such a fun city!!! I was even able to squeeze in a visit with the Irish cousins.
---
Comfort Food: Warm Up with Shepherd's Pie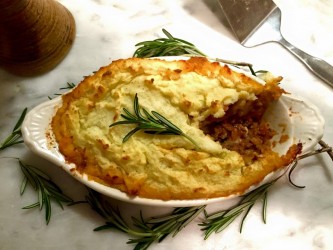 ---
How to Make Corned Beef & Cabbage in a Slow Cooker