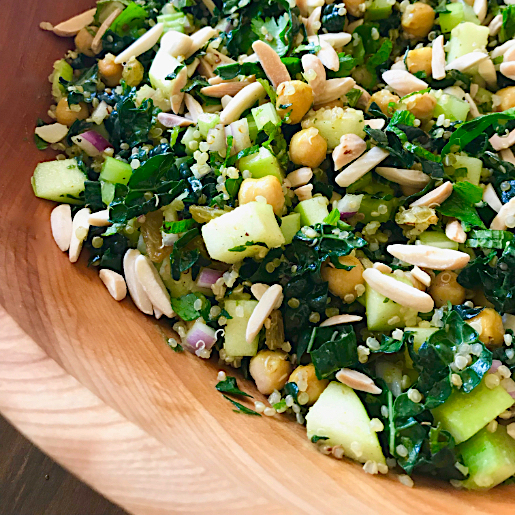 Our staff has been crazy for kale for awhile so we're always looking for new ways to eat it. So a we're crazy about this new twist on the average kale salad from Dr. Reshma Shah, author of "Making Family Dinner Happen," a guidebook on the importance of family dinners.
The reason that this salad is "not your every day" kale salad is not because it's super fancy or difficult to prepare. But, it is very special. There are few extra steps, but it makes for a wonderful dish to share. It's full of flavor, texture, and crunch. The quinoa and chickpeas make it hearty enough to be a full meal. It's great for potlucks and I find most hosts happily welcome the addition of this salad to their party.
Also Read: Why You Should Eat More Kale
Ingredients
1 cup of quinoa
2 15 ounce cans of chickpeas, rinsed, drained and dried
1 to 2 teaspoons curry powder
olive oil
1 bunch of kale, shredded into thin ribbons
½ cup red onion, minced
3 ribs of celery, diced
½ cup golden raisins
2 Granny Smith apples, diced
squeeze of lemon juice
1 to 2 limes, zested and juiced
½ cup chopped mint
½ cup chopped cilantro
½ cup toasted almonds (pumpkin seeds, toasted cashews, or sunflower seeds would also be delicious)
salt and pepper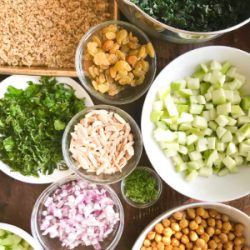 Directions
Prepare the quinoa. In a dry skillet or pot, lightly toast the quinoa for a few minutes over medium heat. When you begin to smell a nutty aroma, add 1 ¾ cup water (or broth) and a pinch of salt. Bring to a boil and then reduce to simmer and cover until the quinoa is cooked through. Remove from heat and fluff with a fork. Spread the cooked quinoa on a baking sheet to cool.  Set aside.
Rinse, drain, and gently pat dry the chickpeas. Place the chickpeas on a parchment-lined baking sheet. Drizzle with about a teaspoon or so of olive oil. Sprinkle the curry powder, a hefty pinch of salt, and freshly ground black pepper over the chickpeas, and gently toss to combine. Roast at 375 F for 15 to 20 minutes. You want the chickpeas to have a little bite but not be overly crunchy. Set aside to cool.
While the quinoa and chickpeas are cooking, prepare the rest of your ingredients. Toss the diced apple with a squeeze of fresh lemon juice to prevent them from browning.
In a large bowl, gently massage the kale with a drizzle of olive oil and about a tablespoon of lime juice. Next, fold in the quinoa and curry roasted chickpeas. Add the onion, celery, golden raisins, apples, lime zest, and herbs. Mix to combine. Taste and add additional lime juice, salt, and pepper to taste. Top with toasted almonds. Wait for it to disappear.
Crazy for Kale? See More Kale Recipes Here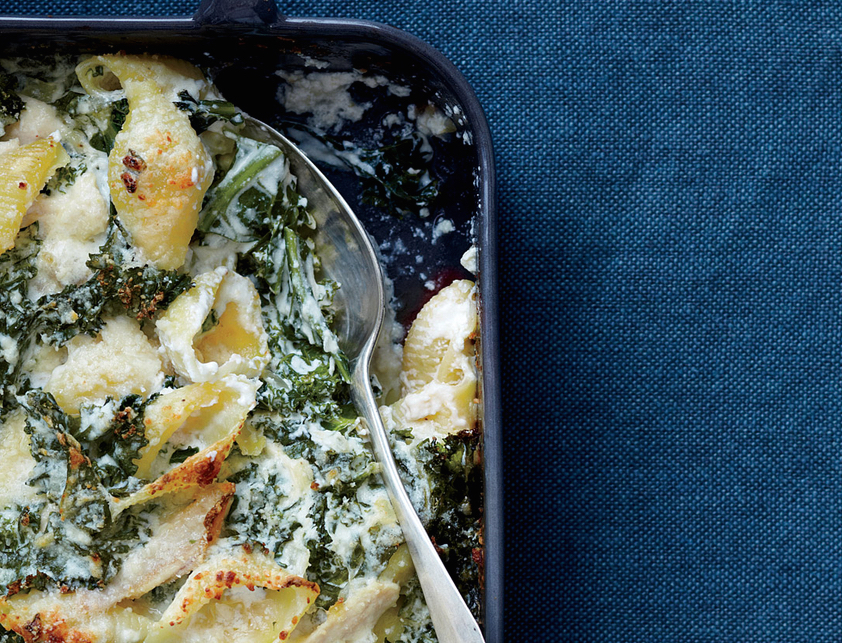 ---
The Easiest Pumpkin Chocolate Brownies You'll Ever Make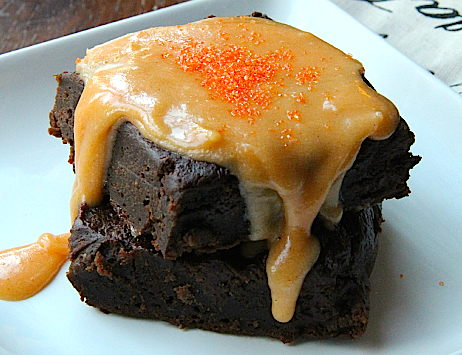 ---
Not Your Average White Chicken Chili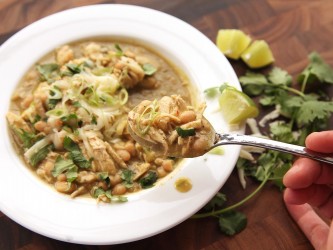 ---
Delicious Sausage Lentil Kale Soup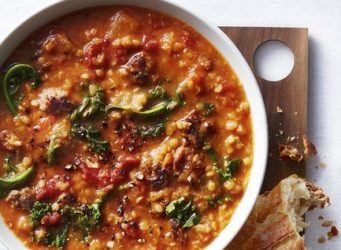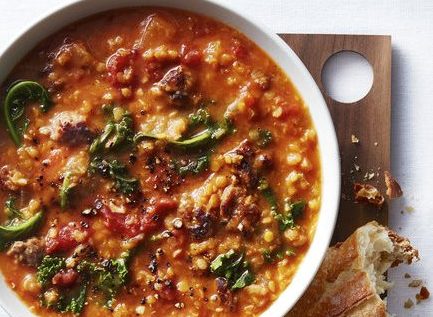 ---