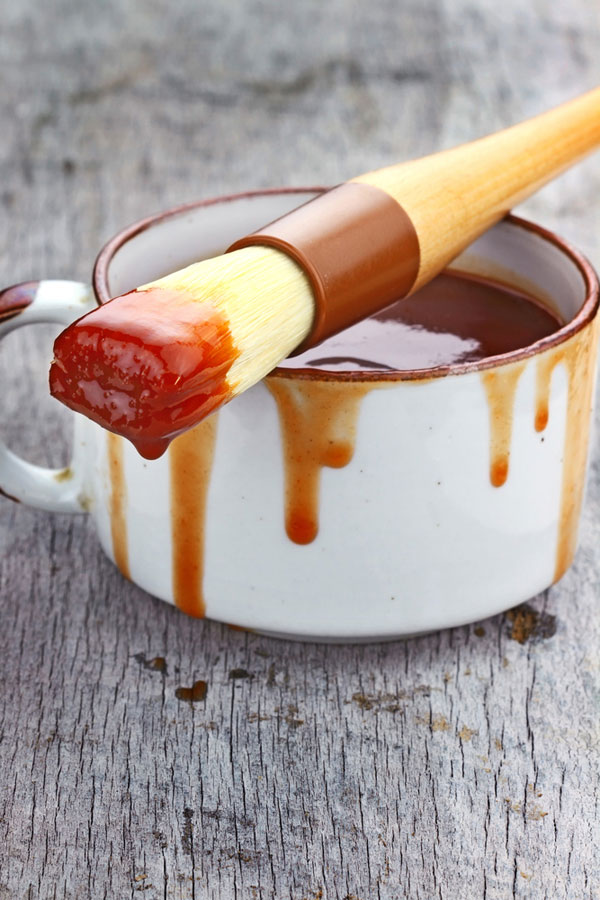 Feel free to use this on chicken, ribs, steaks burgers… on just about anything you'd grill.

Size:

makes about 3 1/2 cups



Ingredients:
4 8 oz cans tomato sauce
2 cups chopped red onions
3/4 cup apple cider vinegar
6 tbsp (packed) dark brown sugar
1/4 cup chili powder
8 large garlic cloves, minced
2 tbsp olive oil
1 tbsp liquid smoke*
1 tsp dried crushed red pepper
1/2 tsp ground cumin



Directions:




Bring all ingredients to boil in heavy large saucepan, whisking occasionally.  Reduce heat to medium-low.  Cover and simmer until sauce thickens and flavors blend, whisking often, about 20 minutes.  Season with salt and pepper.  (Can be made 1 week ahead.  Cover and chill.)
*  Smoke-flavored liquid seasoning is available at specialty foods stores and many supermarkets nationwide.