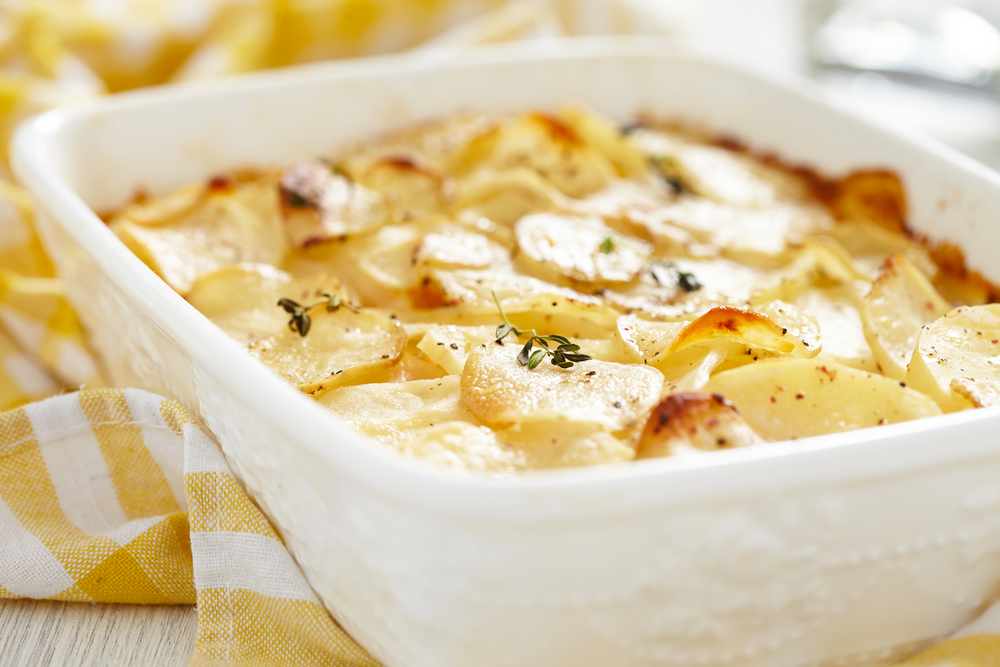 Ooey, gooey, cheesy potatoes.  Yummmm.   This is where a mandolin comes in handy!

Size:

serves 6



Ingredients:
2 1/2 lbs Yukon Gold potatoes
1 garlic clove, halved
1 1/2 cups heavy cream
1 cup whole milk
1/4 tsp freshly grated nutmeg
Coarse salt and freshly ground pepper
3 oz Gruyere cheese, grated (1 cup)



Directions:




Preheat oven to 375F.  Peel potatoes, and place in a bowl of water to prevent discoloring. Rub inside of a 9×12″ oval baking dish with cut sides of garlic.  Heat cream, milk, nutmeg, and 1 1/2 tsp salt in a medium sauce pan over medium heat until bubbles form around edge.  Season with pepper.  Remove from heat.

Meanwhile, slice potatoes 1/8″ thick; transfer to a bowl.  Pour warm cream mixture over top.  Mix well, using your hands to separate and coat potatoes, and transfer to prepared dish.  Gently push potatoes down, and pour cream mixture from bowl over top.  Sprinkle with Gruyere.  Bake (with a baking sheet placed on the rack below to catch drips) until potatoes are fork tender and top is bubbling and brown, about 1 hour and 15 minutes.
---
Everything You Need for Easter Dinner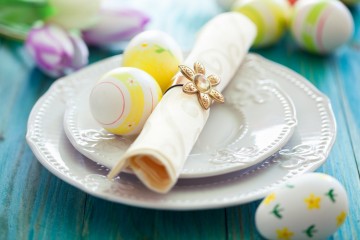 ---
Which Fruits & Vegetables You Should Buy Organic