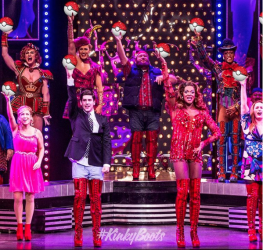 We recently went to see Kinky Boots…but with kids. We had 5 kids ranging from 7 to 12 and 3 adults.  Going to a show–with a group this big–is such a big investment so we really wanted it to be something we all would enjoy and that none of us had seen. Not easy. Kinky Boots had been on our list for awhile so I read a few reviews that were out there and with a little apprehension about the appropriateness for our younger kids, that's what we chose.
We all absolutely loved it. It would be tough to do a musical about men in drag without addressing sexuality but there there was only a moment or two that made me squirm with my 7 year old next to me. There wasn't anything where I felt like I had to cover their eyes. And there was no profanity or bad language of any kind. Heck, we were watching the animation "Antz" the other day and I was shocked when they cursed! While my 11 year-old understood exactly what was going on, the sexual innuendoes were over my 7 year old's head.
The story takes place in a failing shoe factory in small town in England. Charlie, son of the owner, is expected to literally walk in his father's shoes and take over the business after his dad passes away. In a chance encounter with a drag queen, Lola, the queen's high heel ends up breaking. Chaelie has an epiphany: why not reinvent the factory to create shoes that are sturdy enough–and wild enough–for male drag queens? To the shock of his blue collar factory workers, he asks the flamboyant Lola to come design shoes for his company.
I'm an 80s kid so I grew up singing "Girls just want to have fun" and other Cyndi Lauper hits.  Lauper created 16 original songs for Kinky Boots. The tunes of ranged from emotional ballads to lively tongue and cheek show tunes. My kids wowed over the sets; they were like glittery, neon eye candy,
The show was charming, entertaining, and funny. But what surprised me most was how touching the story was. Both men, in their own ways, have struggled to fit in and have yearned for their fathers' approval. The performances by Killian Donnelly and especially Todrick Hall were what made it worth every penny of our $187 tickets. Hall had such a presence on the stage. His strong voice has such range; his voice would go from expressing longing and pain to being playful and cheeky. When he longingly sang "You're not My Father's Son,"  I don't think there was a dry eye in the audience…including my stoic friend, John.
When we left, the kids couldn't stop talking about it. "I want to see it again!" my 7 year old shouted. They sat in the back of my minivan singing the music from YouTube on their phones and sharing ideas about acceptance, being kind and being yourself. My 11 year old explained to me, "No one cares now if you're gay, straight or whatever, mom." Then my 7 year old said, "Some of the dancing girls were really pretty. But mom? One of them looked like a boy." They were all boys! Ha, she never knew!
The bottom line: worth the price of admission and ok for an open-minded kid who "gets it."
I've been disappointed before after hearing rave reviews on shows, but if you haven't seen this one yet, is highly recommend it. It won a Grammy 2 years ago for Best Musical Theatre Album and deserved it. And no, it's not too kinky for kids.
Disclaimer: If you're a person who sees a show in the first few weeks that it debuts, I am not the reviewer for you. But if you are like me and have a busy life and a long to do list and eventually see the shows on your list and want to know which ones are worth it, I'm your girl.
The Al Hirschfeld Theatre, 302 West 45th Street, New York, NY
---
The Perfect Spot to Meet for Drinks or Dinner in Midtown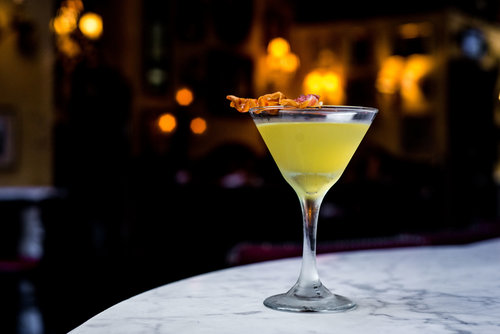 ---
Dinner & Dessert at The Sugar Factory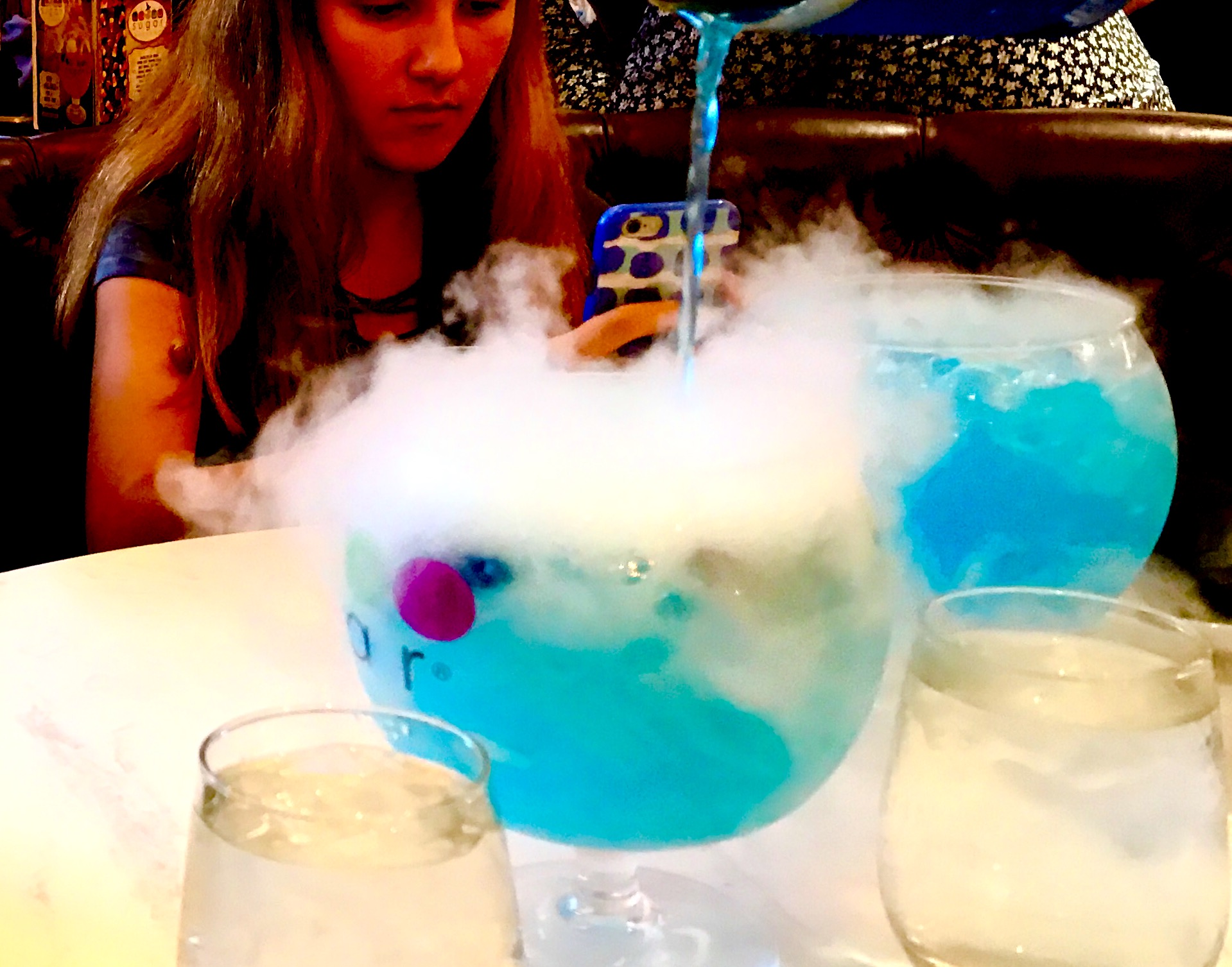 ---
Our Favorite Things to Do & See in NYC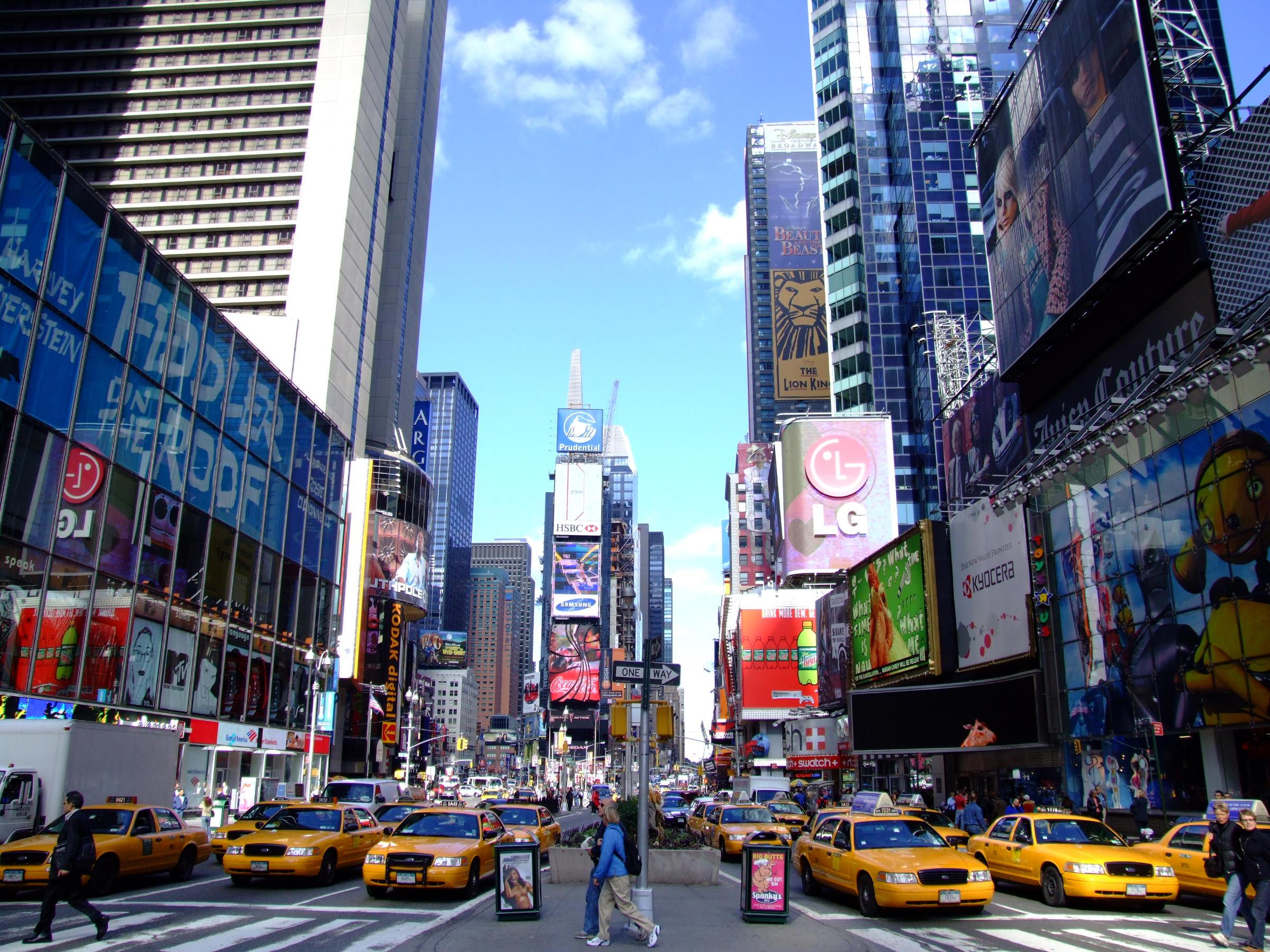 ---
Speaking of Over-the-Top Milkshakes, Is Black Tap Worth it?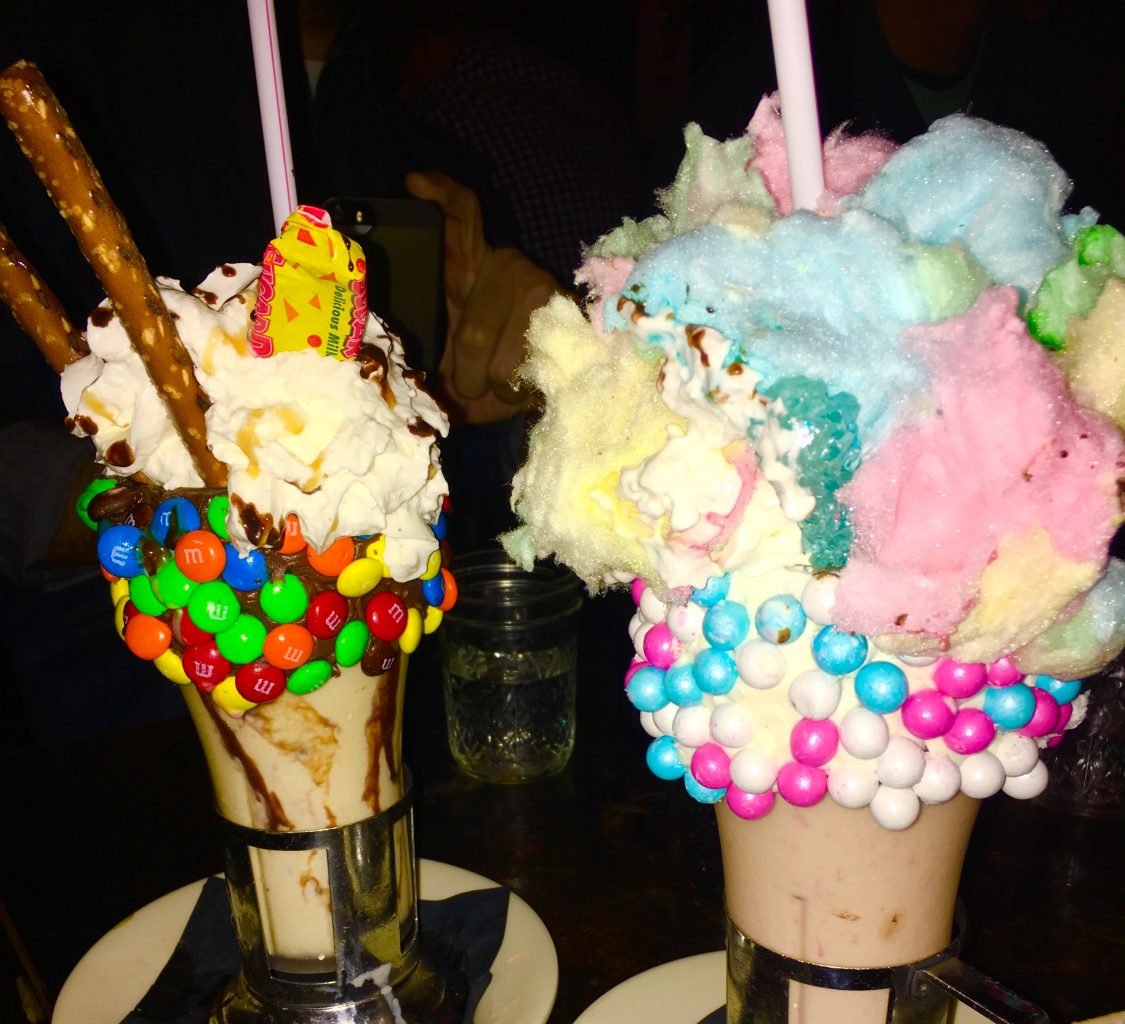 ---
10 Places Kids Love…and Parents Hate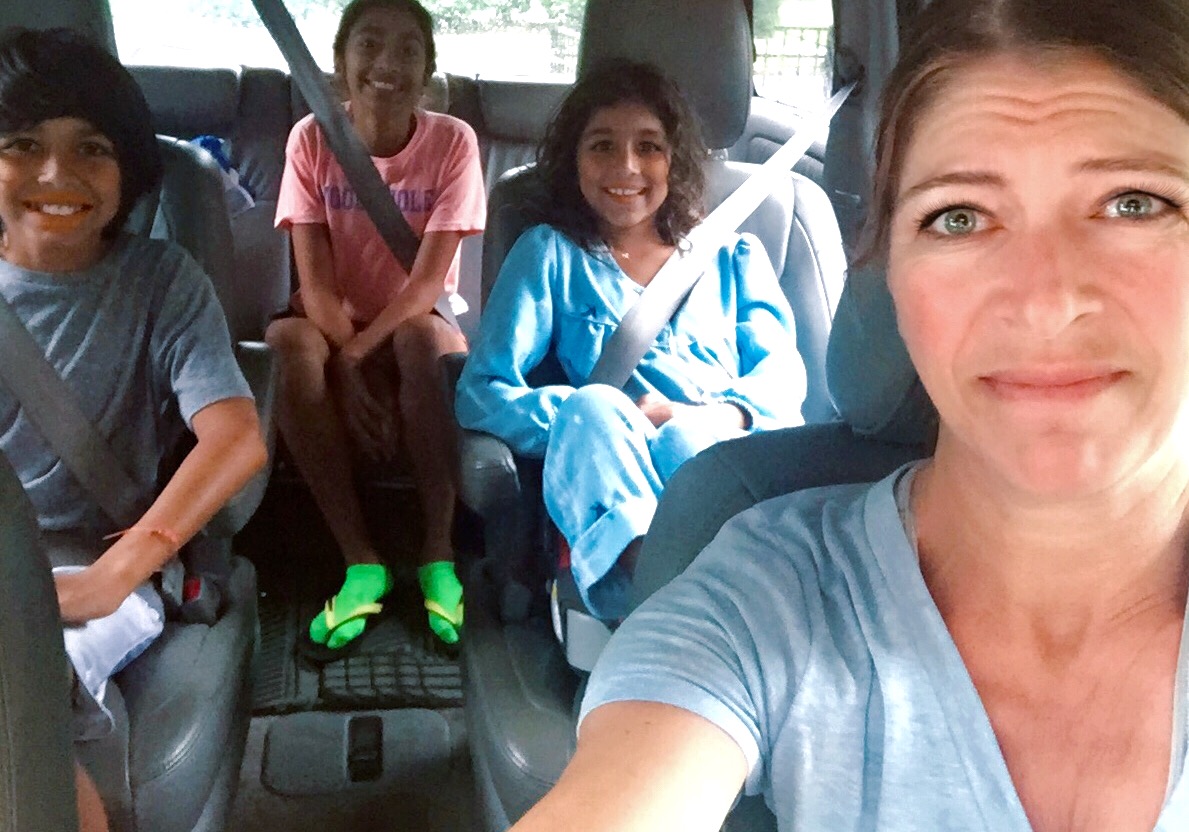 ---
Read This Before You Pop a Sleeping Pill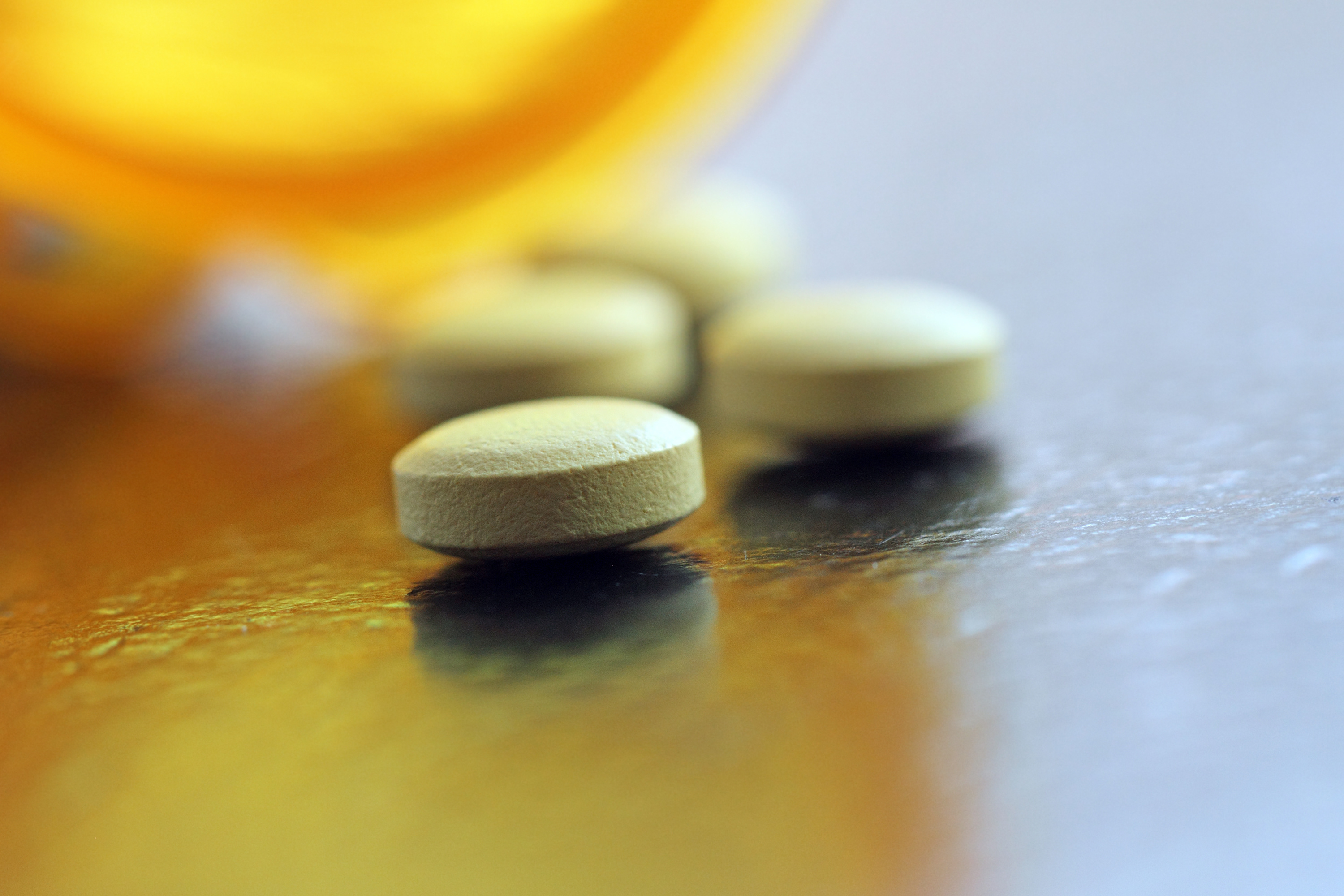 ---
Off the Beaten Path in Puerto Rico: Ponce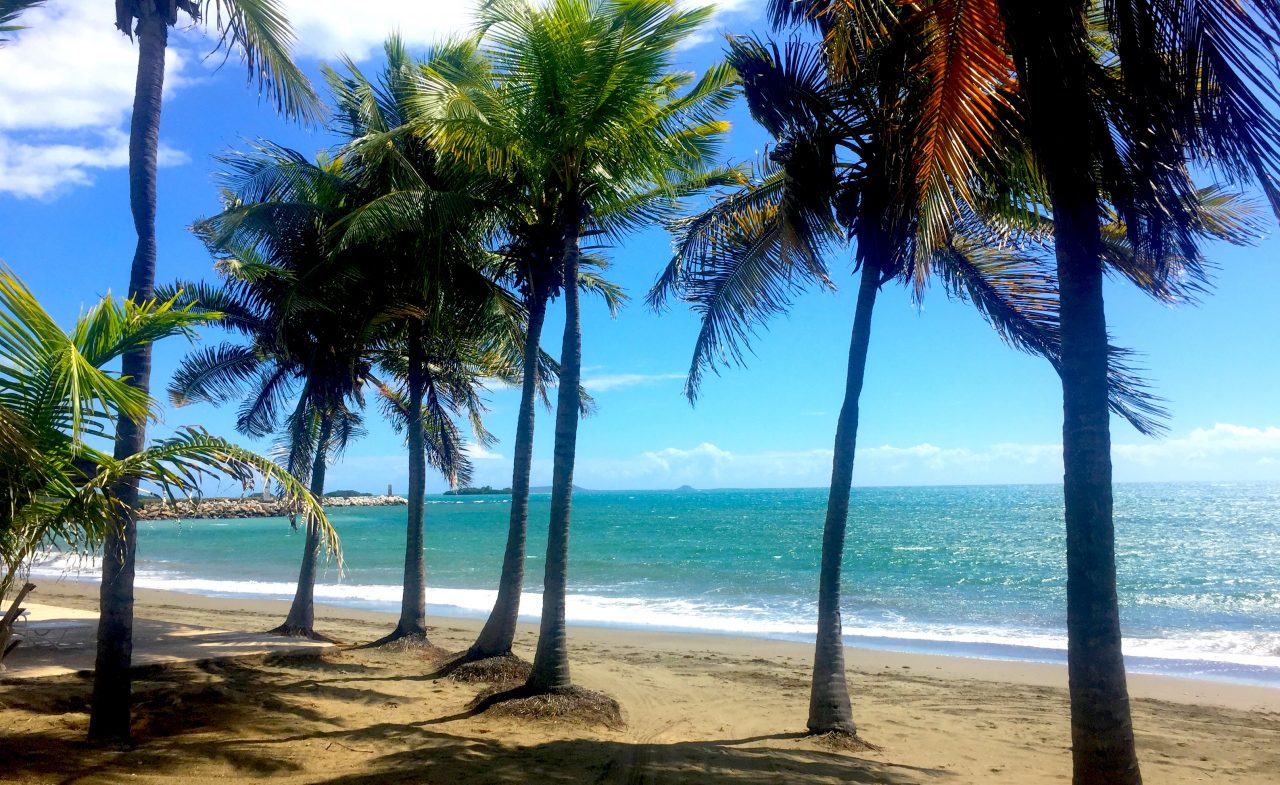 ---
25+ Healthy Toppings for Your Breakfast Bowl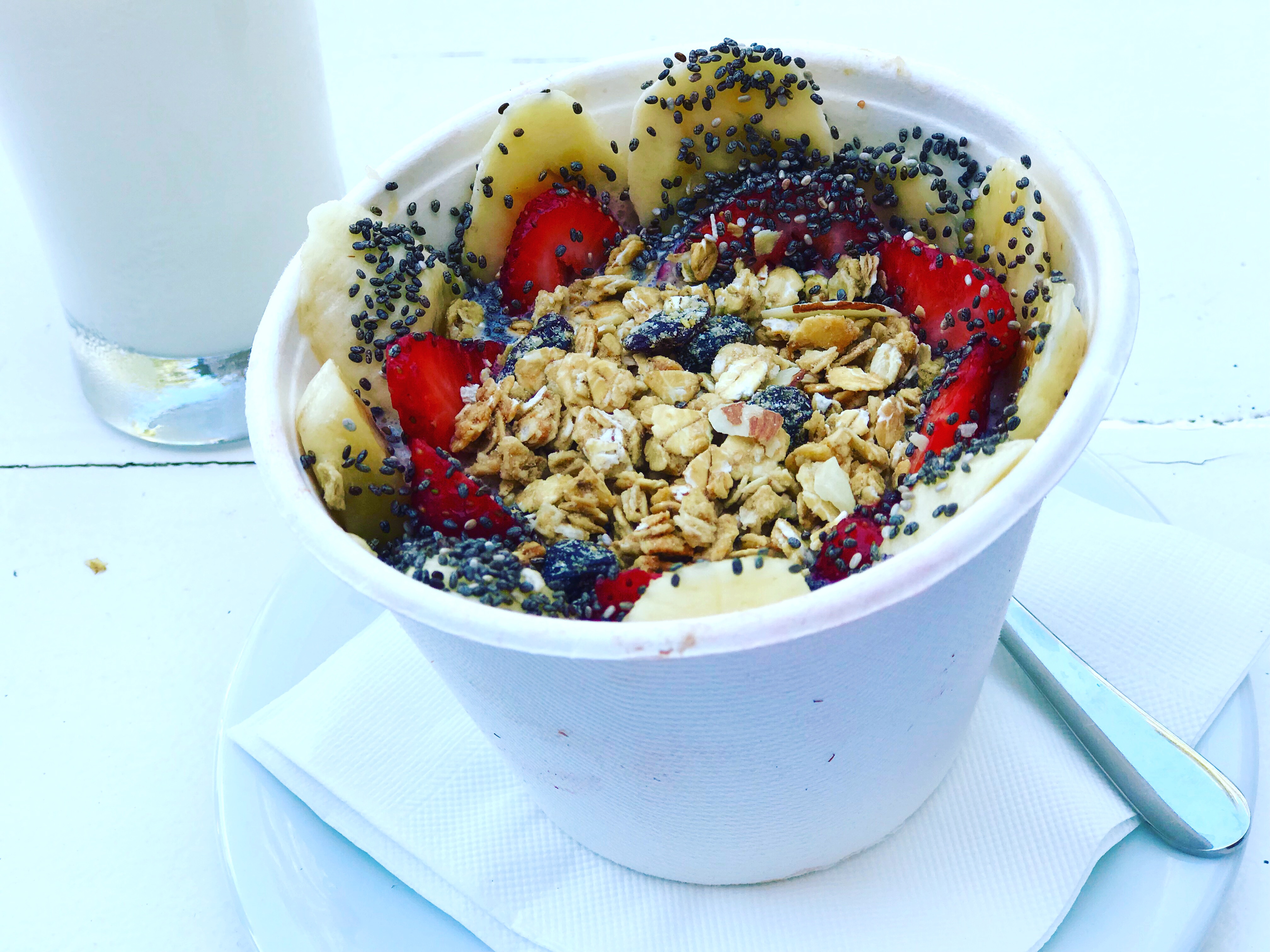 ---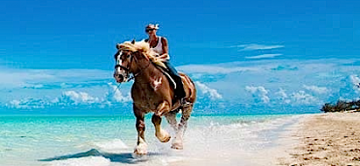 ---
Low-Cal Cocktails: Cocktails for Dieters.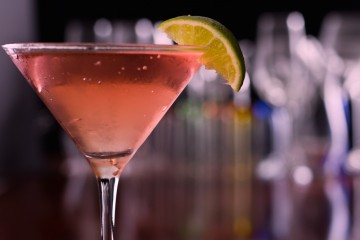 ---
5 Things You Should Never Do Before Bed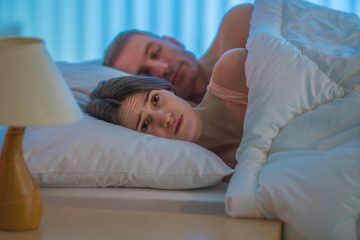 ---