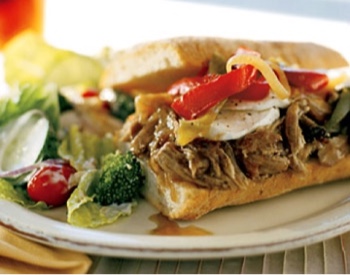 photo creds: epicurious.com

Another crowd pleaser! Roasted succulent pork sandwiched between crusty rolls, melted mozzarella, sautéed onions and peppers create this sandwich. Makes enough for game-day so now you know what to serve during Super Bowl my fellow fans!

Size:

10 servings



Ingredients:
PORK:
4 large garlic cloves
1 1/2 tsp coarse kosher salt
1/4 cup chopped fresh parsley
3 tbsp extra-virgin olive oil
2 tsp dried basil
2 tsp dried oregano
2 tsp dried rosemary
1 tsp dried rubbed sage
1 tsp fennel seeds, ground in mortar with pestle or spice grinder
1 tsp ground black pepper
1 9 lb whole pork shoulder with bone
1 tbsp cornstarch
1 tbsp red wine vinegar
VEGETABLES:
3 tbsp extra-virgin olive oil
1 lb onions, halved, cut into 1/4" thick slices
1 lb red bell peppers, seeded, cut into 1/2" strips
1/2 lb green bell peppers, seeded, cut into 1/2" wide strips
10 crusty rolls, split, toasted
1 1/2 lbs fresh mozzarella cheese, thinly sliced



Directions:




PORK: Chop garlic on work surface. Sprinkle with 1 1/2 teaspoons kosher salt and mince until paste forms. Transfer paste to small bowl; mix in parsley and next 7 ingredients. Using small sharp knife, make 20 evenly spaced 1″ long, 2″ deep slits in pork. Stuff seasoning mixture into slits. Sprinkle outside of pork with salt and pepper. Let stand 1 hour for seasoning to penetrate.

Position rack in bottom third of oven and preheat to 325F. Place rack in large roasting pan; place pork on rack. Roast until thermometer inserted into thickest part registers 170F, about 4 1/2 hours. Let pork rest 30 minutes. Transfer to work surface. Maintain oven temperature, reserve roasting pan.

Thickly slice pork off bone. Coarsely chop or tear slices and place in large baking dish; cover with foil. Pour juices from roasting pan into 4 cup measuring cup. Spoon off fat. if necessary, add enough water to degreased juices to measure 2 cups. Stir 2 tablespoons juices and cornstarch in small saucepan until cornstarch in small saucepan until cornstarch dissolves, whisk in remaining juices and vinegar. Whisk over medium heat until sauce boils and thickness about 2 minutes. Season to taste with salt and pepper.

VEGETABLES: Heat oil in heavy large skillet over medium-high heat. Add onions and all peppers; sauté until vegetables are tender and brown, stirring occasionally, about 30 minutes. Sprinkle with salt and pepper.

Arrange roll bottoms on work surface; mound with warm pork and drizzle with sauce. Cover with cheese, vegetables, and roll tops. Serve warm.
*The pork, sauce, and vegetables can be made one day aead. Cover and refrigerate everything separately. Before serving, reheat pork, covered, in 350F von about 40 minutes; rewarm sauce and vegetables over medium heat.
---
Check Out Our Nose-Tackle Nachos.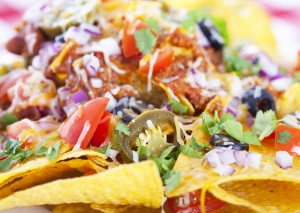 ---
Is Chocolate…Good for You? Please Say "Yes."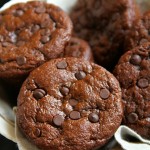 ---
Easy prep and easy clean-up. Great meal-in-one-skillet:
Mediterranean Chicken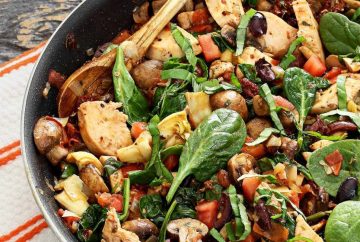 ---
Layers of ice cream and topped with marshmallow creme and toasted marshmallows:
S'mores Fudge & Ice Cream Cake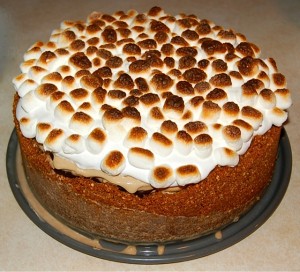 ---
3 Exercises That You Can Do…ANYWHERE!