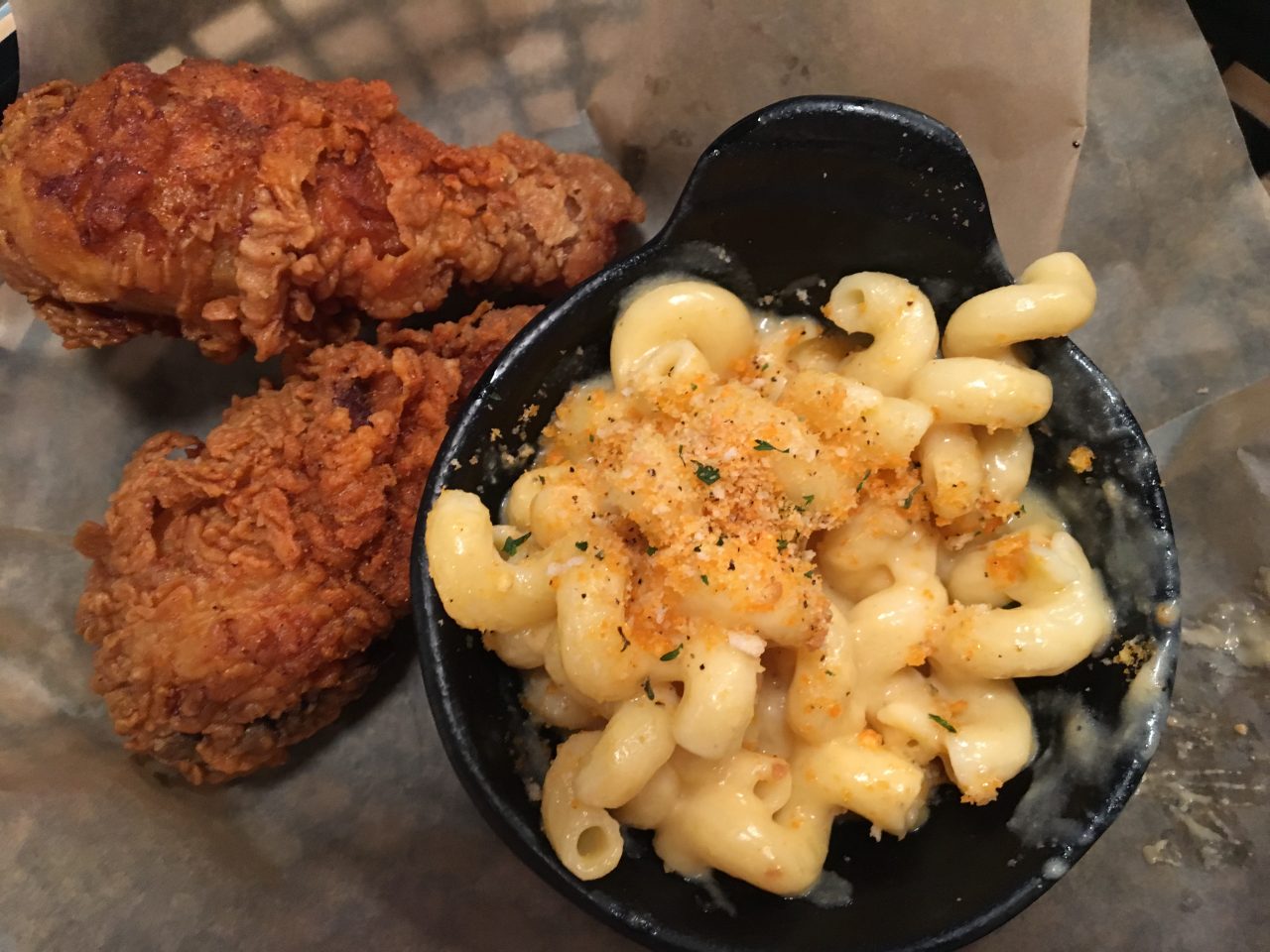 The Copper P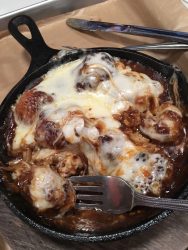 ot Chicken Company celebrated its grand opening this week! Thanks to Chef Art Gustafson's Newest Addition To The Rockville Centre Restaurant Scene the Free Range Fried Chicken & Food Bar is now open! This place serves succulent fried chicken – and dogs, and melts and shakes and craft beer!
We kept it simple – had the loaded tater tots (pictured) as an app and then I had fried chicken legs and a side of mac and cheese. My partner had ( I forgot the name!) but it was a Shrimp Po Boy Type of Sandwich. My chicken was fried to perfection and the inside was sooo juicey. The tater-tots were smothered in mozzarella and were drenched in a rich, brown gravy. A friend of mine had the honey bun, tots and an order of shoestring fries that she claims was a great value – the portion was huge!
In addition she believed the food was quite flavorful without being too salty and had a great texture. Everything we had was beyond yummy and there were so many options on the menu we have to make this one of our favorites in town. The owners of Tony Columbos, Chadwicks and Salsa Mexicana scored once again with The Copper Pot Chicken Company! The take out line was really long, so if you plan on doing that, make sure to grab a seat at the bar and have a beer while you wait!
---
Find Out How You Can Help Save Turn of the Corkscrew, Books and Wine!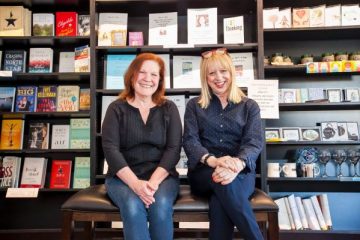 ---
Find Out Thea's "Go to" Spot for Succulent Bbq in Rockville Centre.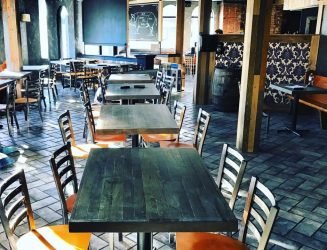 ---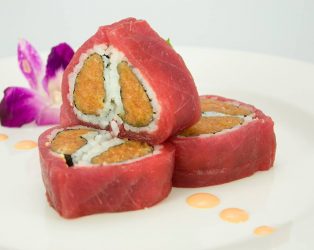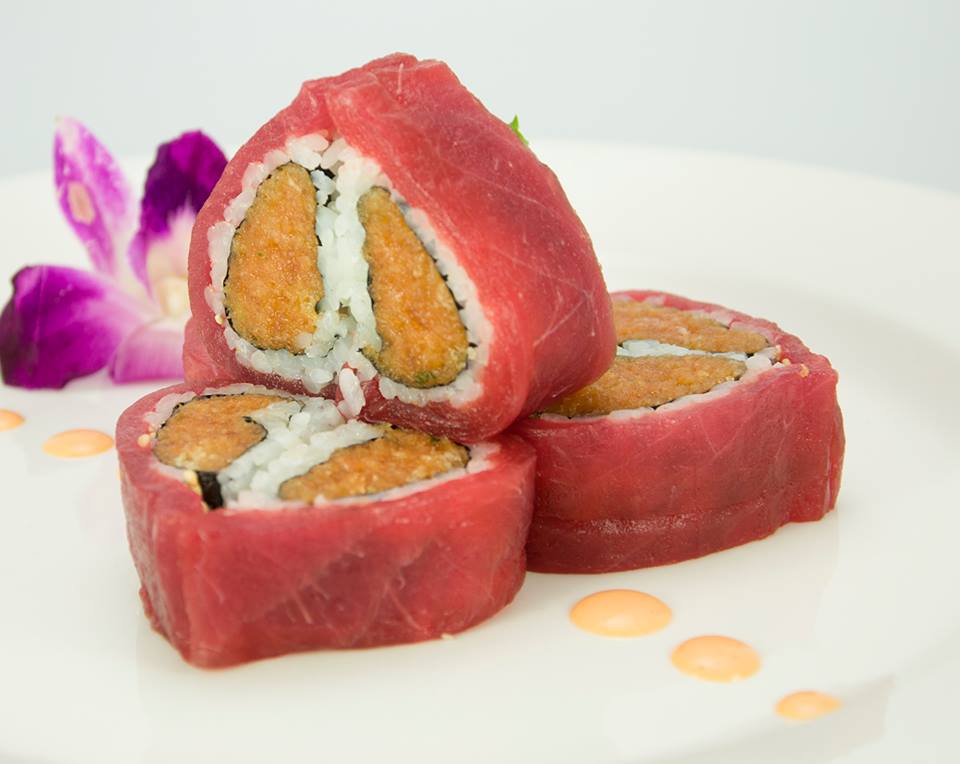 ---
One bite will transport you to a place just shy of heaven:
Chocolate Chip Cookie and Oreo Fudge Brownie