To live in a castle is every kid's dream. Growing up, our imaginations were nourished on fairytales based in faraway kingdoms and magical castles. Well, you can live it, because places like that do exist. Take a European Castle vacation, a dream-come-true for children (and grown-ups too).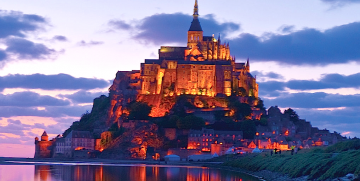 RUGGED HIGHLANDS OF SCOTLAND
Become immersed in the world of the movie Brave with Adventures by Disney's first-ever Pixar-inspired itinerary, Scotland: A Brave Adventure. This 9-day, 8-night quest through Edinburgh, the Isle of Skye, the Isle of Lewis and Inverness takes families through the rugged Highlands, allowing them to experience first-hand the history, culture, nature, legends and lore of Scotland that inspired Merida's story of bravery. Includes the services of two Adventure Guides, meals, entertainment, activities, and much more.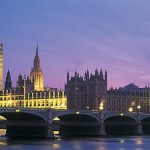 ---
HISTORIC ADVENTURE IN LONDON AND PARIS
Tauck Bridges London and Paris tour is an exciting journey through the annals of time, where different chapters of history come to life around every corner. Picture yourself ruling England from inside Windsor Castle, but don't wind up a "prisoner" in the Tower of London. Take a bike ride through the Royal Parks, and stay stealthy on a spy walk.  Then cross the English Channel aboard the Eurostar for more historic adventures in Paris. Step into the 17th century at the opulent Palace of Versailles, discover the Louvre's treasures on a scavenger hunt, and visit Notre Dame Cathedral, from which Quasimodo gazed out over Paris in The Hunchback of Notre Dame, and a "living" witness to over seven centuries of Paris' history.
---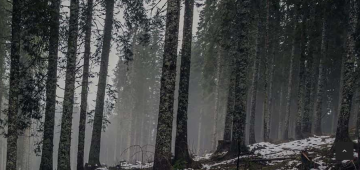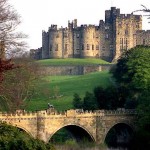 HARRY POTTER UP CLOSE
Harry Potter Fan Trips include a five-night Scotland trip with sites that appeared in Potter movies, a Highlands ride on the Harry Potter train used in the movie and a gala at Edinburgh Castle.  For a less structured trip, Lynott Tours organizes self-drive tours of Harry Potter sites. From Edinburgh they will take you south of the Border on a day trip to Hogwart's School of Witchcraft (alias Alnwick Castle), where you can grab a broomstick to do a flying lesson near the towering defensive walls of the castle or watch with awe as Hagrid and Harry perform magic in front of your very eyes.
---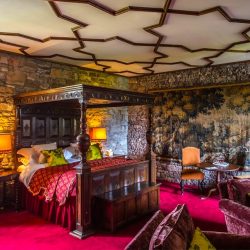 BRITISH COUNTRYSIDE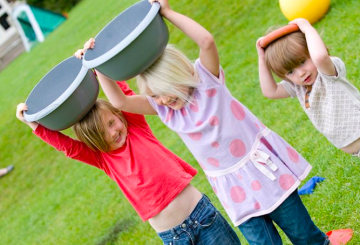 From a fairy tale castle to a quintessentially English manor house, Luxury Family Hotels offers affordable escapes in some of England's finest country house hotels. With eight distinctive and delightful hideaways to choose from, you'll be spoiled for choice. Burrowed amongst the beauty of Dartmoor National Park is Bovey Castle, a true Devonshire Delight. Here you will find a unique Estate offering it all, enchantment, history, action, relaxation and a kids club!
---

PICTURESQUE HISTORY
Regent Seven Seas cruises now takes you through Northern Europe. Imagine yourself in a land where fairy tales spring to life amongst castles and heathered fields that are illuminated by a golden sun. Rejuvenate the imagination with the geothermal wonders of Iceland. Wander through the Fjords, waterfalls and verdant cliffs of Norway. The ports of Scandinavia entice from Copenhagen's Tivoli gardens to the battlements of Hamlet's Helsingor Castle. With overnights in St. Petersburg, a glorious revolution of the senses awaits, from the grand palaces of the Tsars and iconic cathedrals to the Hermitage, offering some of the most profound works of art ever revealed to the global traveler.
---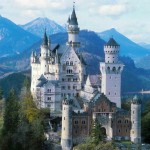 GERMANY'S ROMANTIC ROADÂ
Drive "Germany's Castle Road" in your own rental car. This castle-hopping drive takes in several medieval jewels, including the towns of Heidelberg and Rothenburg, as well as Neuschwanstein, the outlandish inspiration for Cinderella's castle at Walt Disney World. Take a cable car up the mountain to see Heidelberg castle and finally ending up at the stone gates to Rothenburg , an ancient town of turreted fortifications and winding cobblestone streets. As the Bavarian Alps pop into view, check out the marvelous views of Neuschwanstein and Hohenschwangau castles, both dramatically illuminated at night. Before your trip, get a Burgenstrasse (Castle Road) brochure and map from the German National Tourist Office (212/661-7200).
---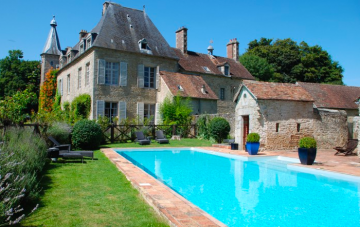 Mr. & Mrs. Smith
Rent a chateau in France. There are few kids who won't be excited by the prospect of staying in a real-life castle. Chateau de Saint Paterne is chic, but down-to-earth and welcoming to kids. After a day spent bouncing around on trampolines, splashing about in the outdoor pool, they can enjoy dinner tailored to petite palates. Afterwards, book a babysitter and settle down for a romantic meal  deux in Normandy. Le Castel is a twin-turreted, Napoleon III chateau, set conveniently close to the Normandy coast, ferry ports and magical Mont St Michel. It has recently been voted among the top family friendly hotels in France thanks to its family-friendly multiple-room suites, abundance of facilities and summer child-care inclusive weeks. Or visit the Loire Valley, and stay at Chateau de la Guillonniere in France, a 16th-19th century castle, entirely renovated for Vacation rentals. It offers luxury bedroom suites, apartments decorated and furnished to ensure that guests can enjoy the splendor of former years without compromising on the comforts of today. The castle and park are entirely private and not open to visitors.
more articles you might like…
---
EXPLORE MORE OF PUERTO RICO:
Heather's Family Beach Get-Away Off the Beaten Path: Ponce, Puerto Rico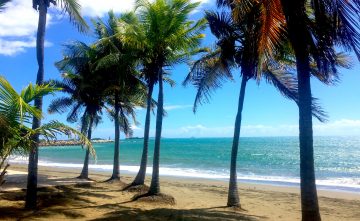 ---
Thinking of Getting Away? Here are Some More Ideas:
Ever Considered Taking a Family Adventure…by Train? Amtrak Adventures.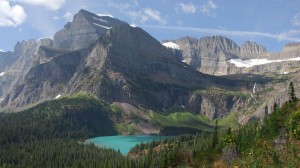 ---
Fabulous Family Resorts with Kids.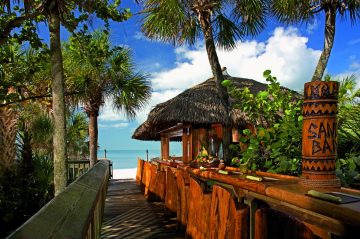 ---
 Las Vegas and the Grand Canyon.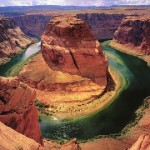 ---
Golfing with Kids.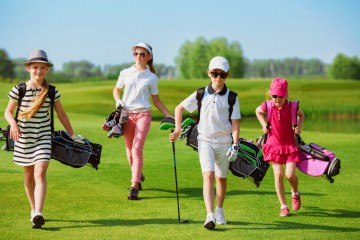 ---
Tips for Planning the Perfect Disney Vacation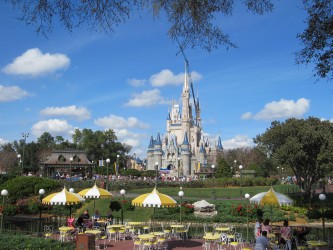 ---
---
A Tiny Little Seed That Packs a Big Punch of Nutrition.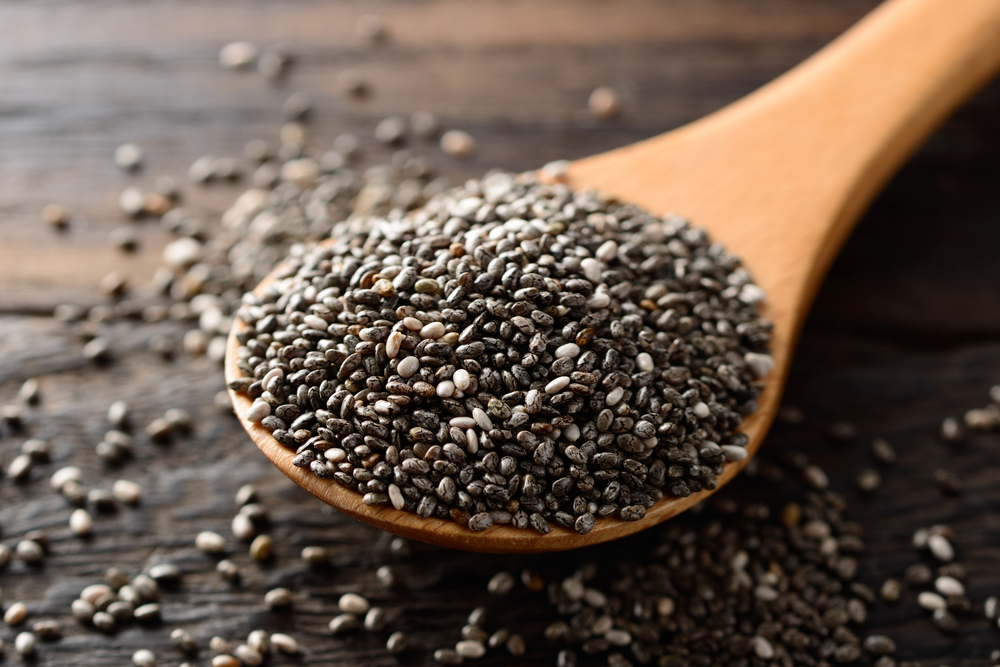 ---
Why You Should Eat more Ginger.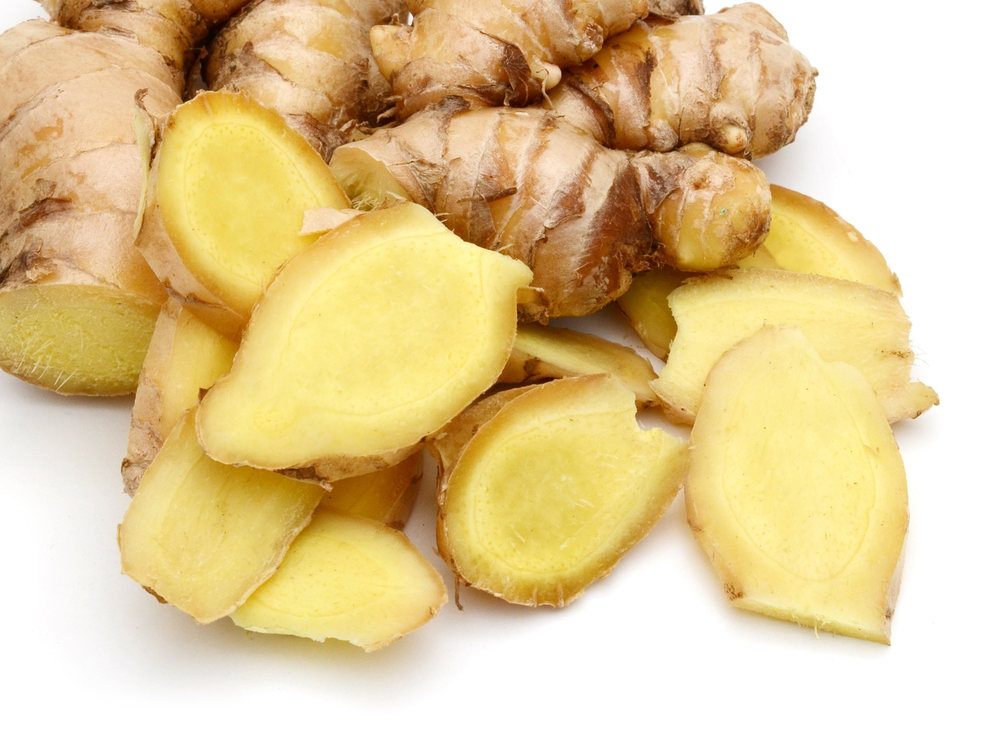 ---
Read: Four Great Options for Your Copper Mug