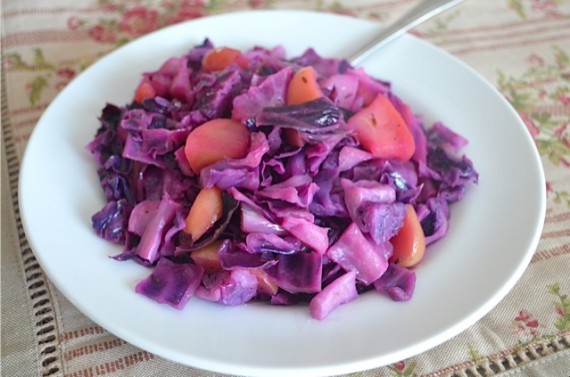 prepared by and photo by Emily S. Downs

A traditional German accompaniment, gets a little lift with sweet apple chunks and cider. Red cabbage is rich in antioxidants, high in dietary fiber, and contains a wealth of important vitamins and minerals.

Size:

makes 4-6



Ingredients:
1 garlic clove, smashed
3 tbsp unsalted butter
2 lb red cabbage, cored and cut into 1 1/2" pieces
1 Gala or Fuji apple, cored and cut into 1/2" cubes
1/2 cup unfiltered apple cider
1/2 tsp caraway seeds
2 whole allspice (optional... but I recommend), crushed
1 1/2 tbsp apple-cider vinegar



Directions:




Cook garlic in butter in a 12″ heavy skillet over medium heat, stirring, 1 minute. Add cabbage apple, cider, caraway, allspice (if using), 1 tsp salt, and 1/2 tsp pepper and cook, covered, stirring occasionally, until cabbage is tender, 15 to 18 minutes.

Add vinegar and cook, uncovered, stirring occasionally, until liquid has evaporated, 2 to 3 minutes. Season with salt and pepper.
---
Is Homemade Slime…Dangerous for Your Kids?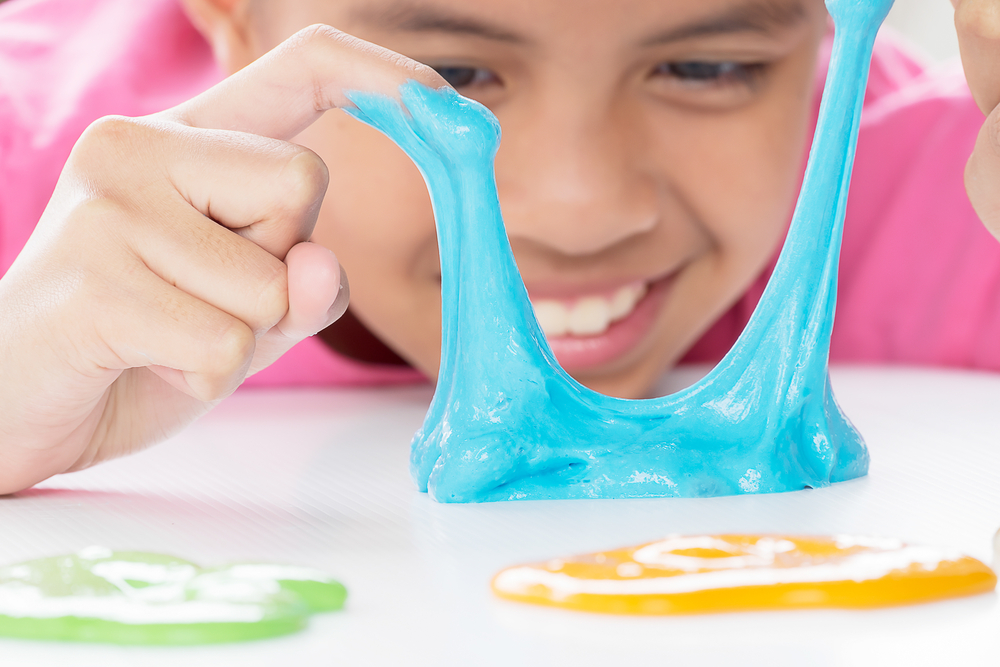 ---
One bite will transport you to a place just shy of heaven:
Chocolate Chip Cookie and Oreo Fudge Brownie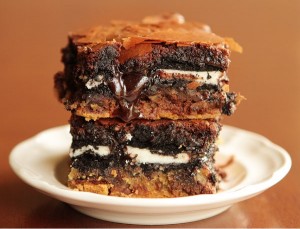 ---
Should You Add This to Your Diet?
A Tiny Little Seed That Packs a Big Punch of Nutrition.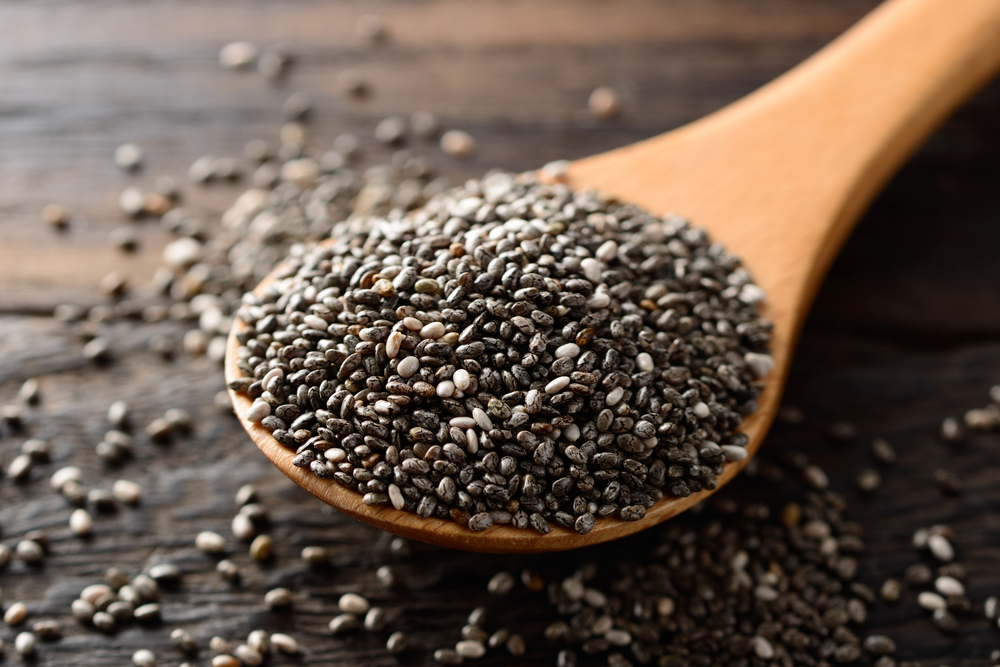 ---
---
Try Our Energizing Almond Protein Balls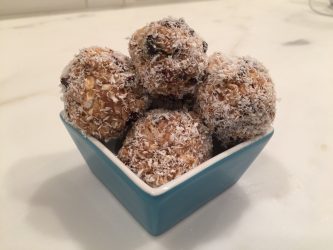 All About Turmeric
Find Out Why is Turmeric Good For You.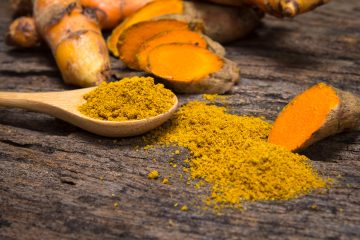 ---
Here's an All-in-One Easy, Healthy Rice Dish: Find Out How to Make Bibimbap.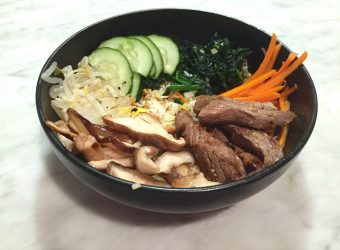 ---
3 Exercises That You Can Do…ANYWHERE!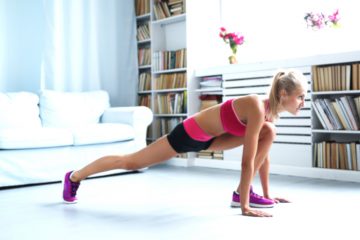 ---
This Vitamin Made a Huge Difference for my Hair.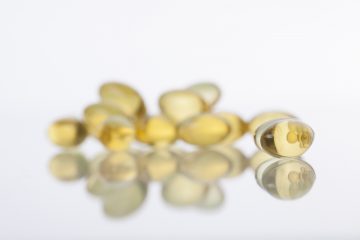 ---
Sometimes just simple changes in your nutritional habits
can have profound (and lasting) effects.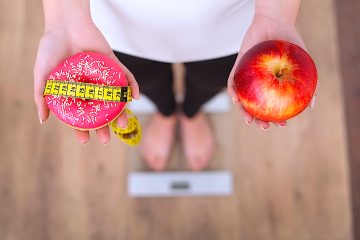 ---
Is Kale Really That Good For You? Find Out.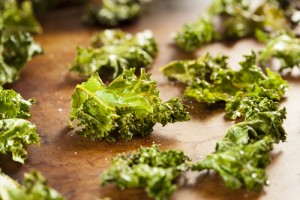 ---
Low-Cal Cocktails? Yes, Please!!!!