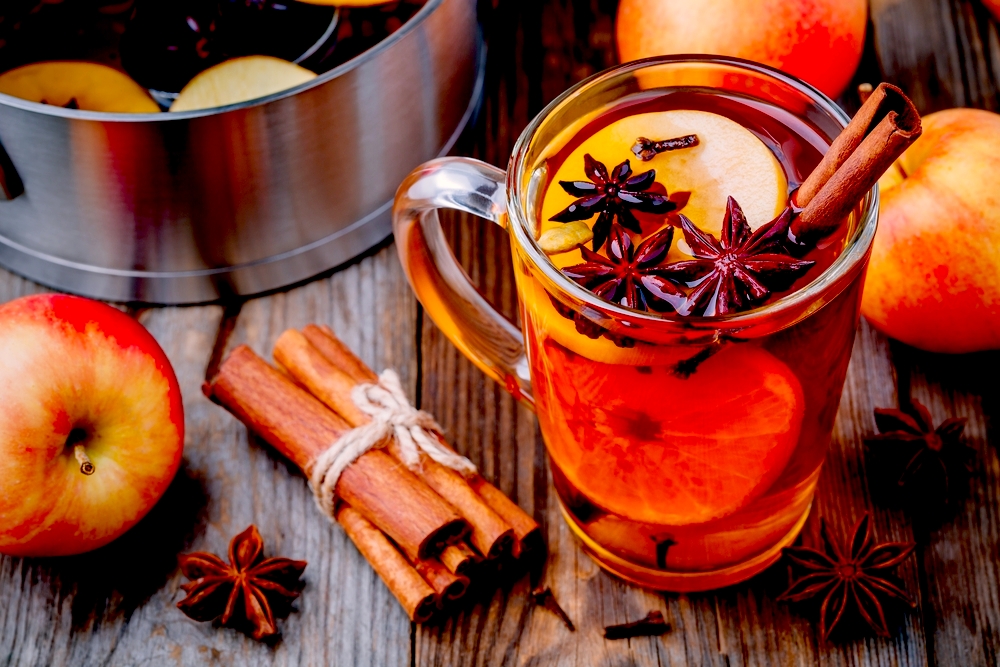 Recipe Makes about 16 (8-ounce) drinks
1 gallon fresh apple cider
1 orange
1 (1 1/2-inch) piece of ginger
5 (3-inch) cinnamon sticks
1 tablespoon whole cloves
5 star anise pods
1 1/2 cups bourbon, brandy, or dark rum
Orange slices, for serving (optional)
Pour the cider into a 5-quart or larger slow cooker. Cut orange into 1/4-inch-thick round slices. Cut ginger into 1/4-inch-thick slices. Add them to your slow cooker.
Next, add the cinnamon, cloves, and star anise. If you want, you can put the cloves and star anise pods in a tea ball.
Put lid on slow cooker and cook about 4 hours on low. Add the bourbon, brandy, or rum and stir. Let sit for 10 minutes. Keep cider warm and serve in mugs garnished with orange slices.