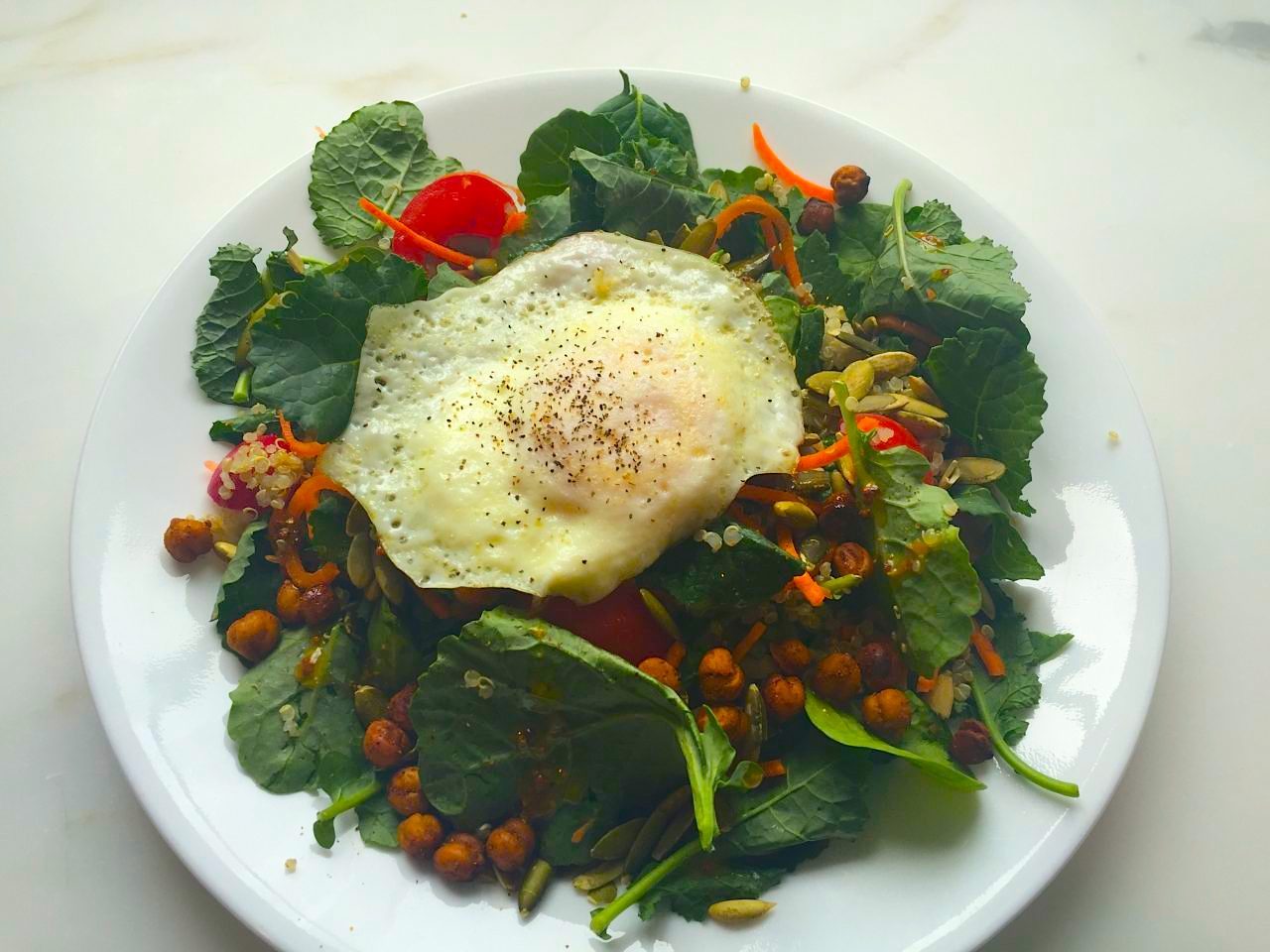 Ingredients:
baby kale
spinach
quinoa(pre-cooked)
radishes
tomatoes
carrots
cucumber
pepitas(pumpkin seeds)
roasted chickpeas
friend egg


Directions:
For the Cumin Vinaigrette:
1/2 cup extra virgin olive oil
2 1/2 Tbs. apple cider vinegar
1 tsp dijon mustard
1/2 tsp. ground cumin
1/2 tsp. minced garlic
1/2 tsp. tumeric powder
salt and pepper to taste
For the salad I just put a few handfuls of kale and spinach in a bowl. Depends on how many people I have to feed. I make the quinoa ahead of time and scoop out about a cup. I add whatever veggies I have in the fridge. I then add pepita seeds and roasted chickpeas. You can make your own or buy them. I finish it off with a fried egg on everyone one's plate.
This salad has a lot of protein to keep you feeling full. I have it a few times a week. If you are taking it to work you can add a hard boiled egg.