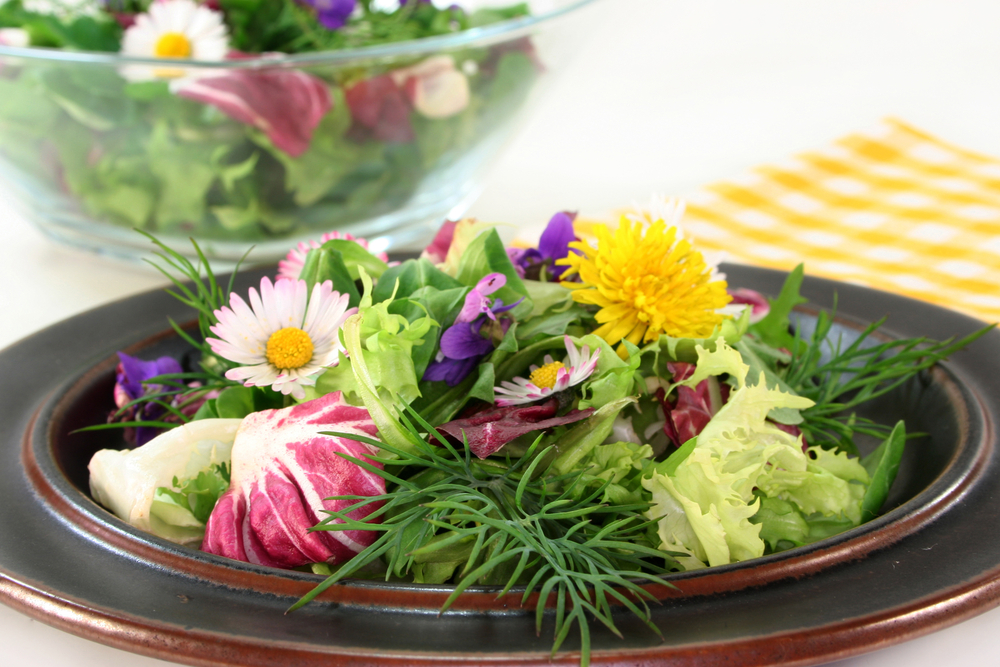 Yes you can eat these little lovely flowers. Makes for a pretty spring salad as well as adding a bit of color to your meal. Serve with Country Dressing.

Size:

serves 4-6



Ingredients:
Bag (7 oz) of Organic Spring Lettuce Mix (or lettuces of your choice)
Edible flowers (in produce section of most grocery stores)
Salt and cracked pepper
Country Dressing



Directions:




Divide lettuce in bowls, sprinkle flowers at random on top, then dribble dressing over each serving.  Season with salt and cracked pepper.