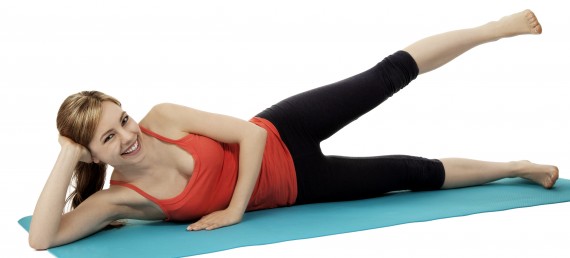 This is a short workout for those of you who have excessive guilt and can't bear to miss a workout even if you've been bogged down by life's demands, up all night with a sick kid or maybe you're the one that's under the weather. This is a gentle yet challenging workout for your legs that won't tax you too much but will still let you feel that you did something.
Do a 3-5 minute warm-up by marching or jogging on the spot or walking up and down the stairs. For each circuit, complete all exercises on one leg and then repeat all on the other.
CIRCUIT A – Begin Lying on your Right side with the right leg slightly bent and head resting on your right arm:
Clam Shells – with your feet together, open and close the left knee for 15 reps/ hold open for 15 counts/pulse open for 15
Straight Leg Lift 15 reps/15 count hold up/15 rep pulse
Hold leg up and Hamcurl 15 – bring heel to bum and straighten (squeeze bum)
Straight Leg Circles -15 both directions – move from the hip not the knee
Top Leg Knee to Heel Press 15 – touch top bent knee to floor at hip area then press the heel up and back as you straighten your leg
CIRCUIT B – Support your body on your Right forearm and right hip; place left foot on the floor (bent leg) beside right thigh:
1. Straight Leg Lift -15 reps/15 count hold/15 rep pulse – bring right leg up to left knee
2. Straight Leg Circles – 15 both directions – move from the hip
3. Straight leg Heel Taps – hold top (Left) leg up and straight while lifting bottom (right) leg up to the top and down 15 reps (tap heels)
CIRCUIT C – Lie on your back with knees bent and feet flat:
Glute Press 20 reps/20 count hold/20 rep pulse – press through both heels to lift hips off floor and squeeze bum then touch floor and repeat
10.  

Left Leg Glute Press

15reps/15 count hold/15 rep pulse – keep right foot off floor 

Right Leg Glute Press

– as in #10 but left foot off floor
Glute Press Hold – open and close knees 15 reps – keep hips lifted entire time
CIRCUIT D – On your hands and knees:
1. Donkey Kicks 15 rep/15 count hold/15 rep pulse – draw the Left knee to chest and kick up to ceiling through your heel (keep leg bent at 90 degrees
2. Fire Hydrants 15 – Leg at 90 degrees but lifting to the side from your hip (like a dog going pee – hence the name)
3. Straight Leg Donkey Kick 15 reps/15 count hold/15 rep pulse – keep the leg straight the whole time – tap toe to floor and lift straight up
REPEAT ALL CIRCUITS ON THE OTHER LEG
 STRETCH
---
How Early is TOO Early to Let Our Kids Specialize in Sports?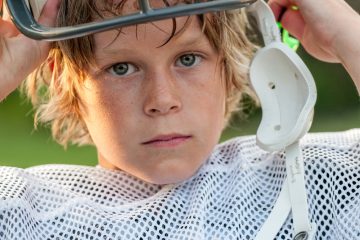 ---
Chocolate Chip Cookie and Oreo Fudge Brownie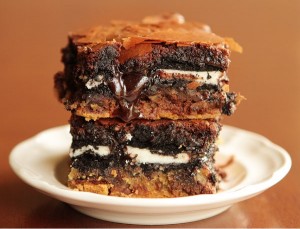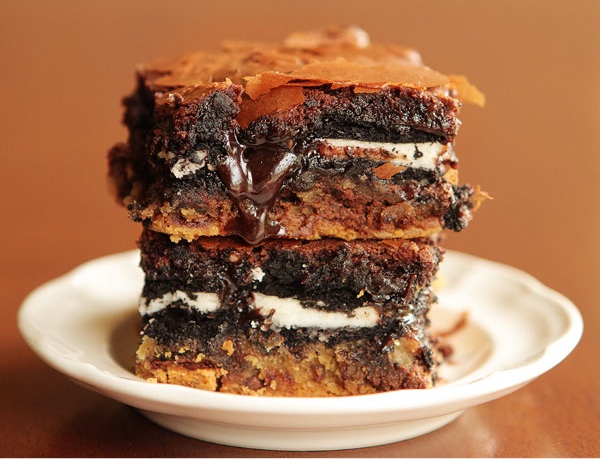 ---
Fish So Good…You Won't Even Realize How Healthy it is:
Zesty Creole Cod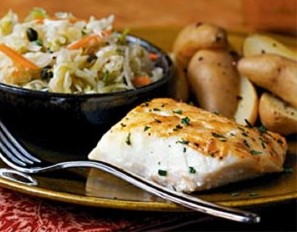 ---
Emily's Luscious Lemon Squares: 
That Perfect Balance of Sweet and Tart.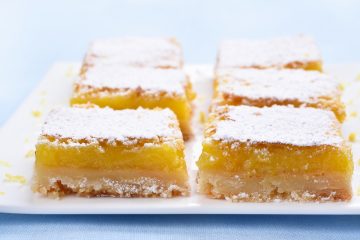 ---
---
A "New" Muddled Old-Fashioned Cocktail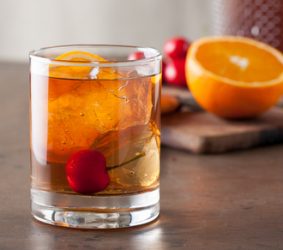 ---
Calling All Ice-Cream Fanatics! Try Our Waffle Ice Cream Sandwich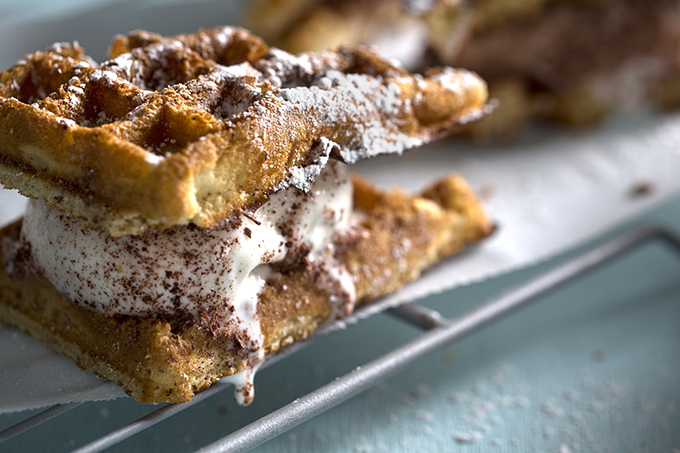 ---
 A Gooey, Juicy, Even a Bit Crunchy, Sloppy Burger You Will Love:
Nacho Burger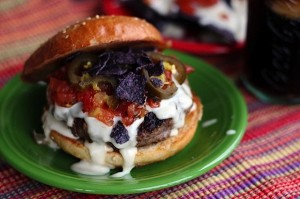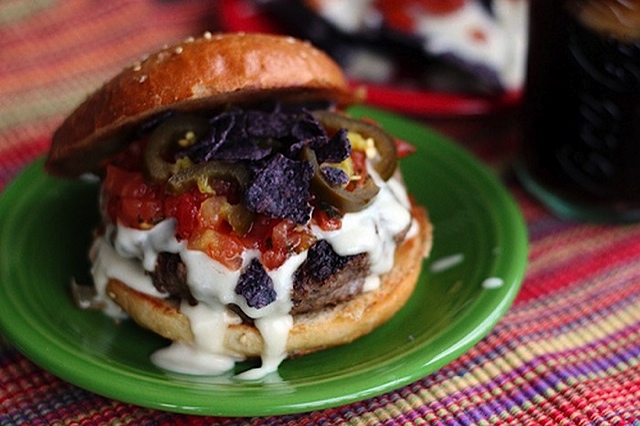 ---
Something Comforting, But Not Too Heavy:
Pork Sage Meatballs.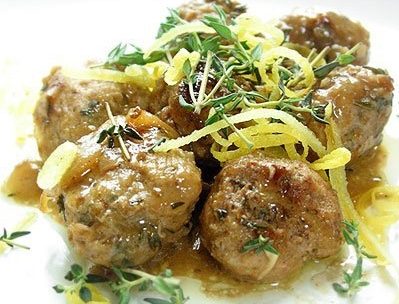 ---
 Biryani: an all-in-one Indian dish.